Ford Authority spies spotted the very first next-generation S650 2024 Ford Mustang prototype driving around last week and caught the first 2024 Ford Mustang GT prototype on film earlier today. However, now we also have video footage of the all-new 2024 Ford Mustang GT driving around to share, and it perfectly captures the pony car's Ford 5.0L Coyote V8 sounds as it cruises around, which are particularly deep in this case.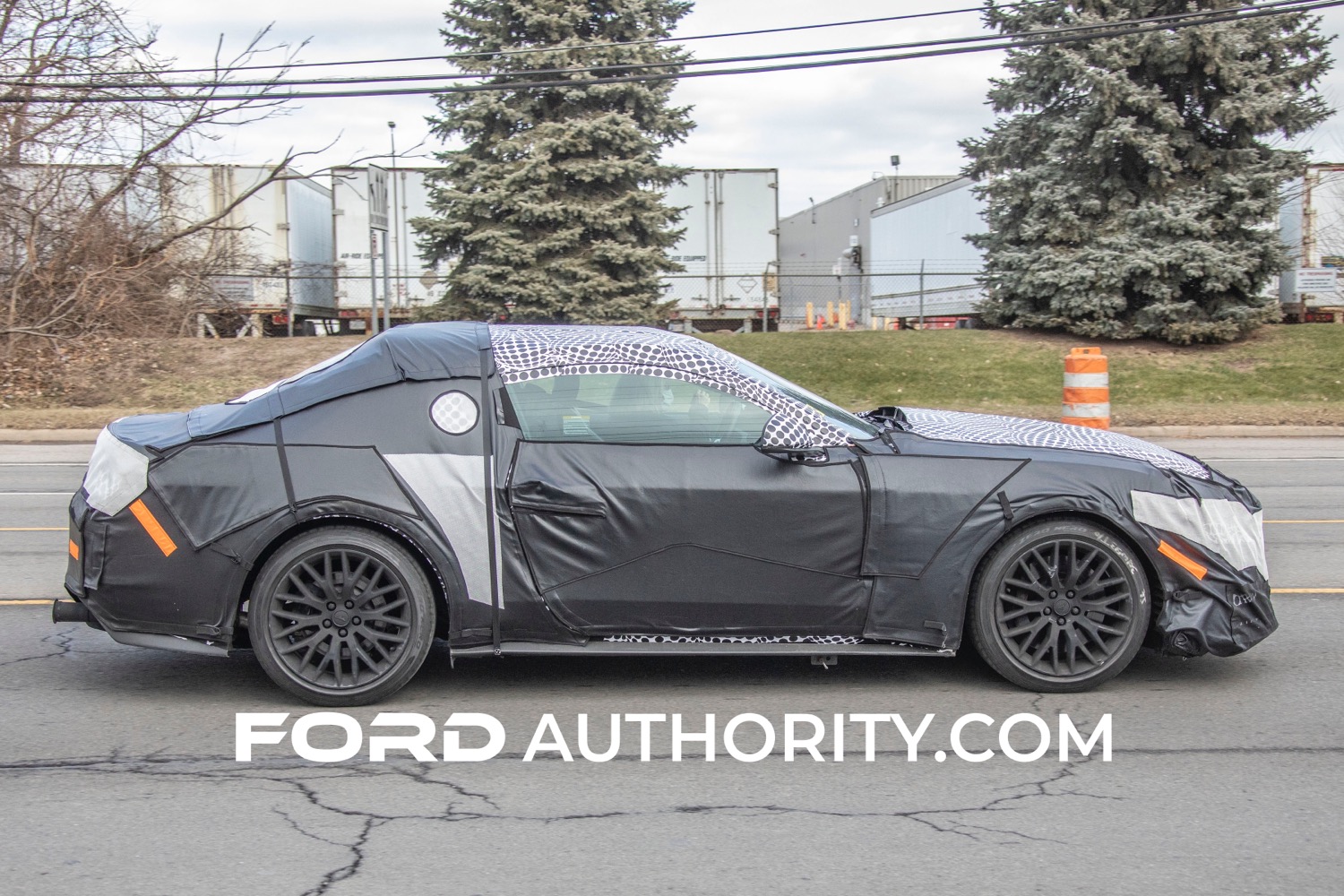 As Ford Authority previously reported, this particular 2024 Mustang GT prototype is clad in heavy camo, which conceals most of its updated styling features. But it's also sporting some interesting goodies from Ford's parts bin, including a steering wheel from the discontinued Mustang Bullitt. It's also worth noting that this prototype is fitted with a dual exhaust with quad tips – the EPA tips present on the car make it look like it only has a dual-tip exhaust, however.
This next-gen S650 Mustang prototype has an overall shape and aesthetic that is very similar to the current-gen S550 Mustang, which aligns with reports that the S650 is not expected to undergo significant changes compared to the S550. Regardless, the seventh-generation pony car will usher in a host of exterior, interior, and drivetrain updates.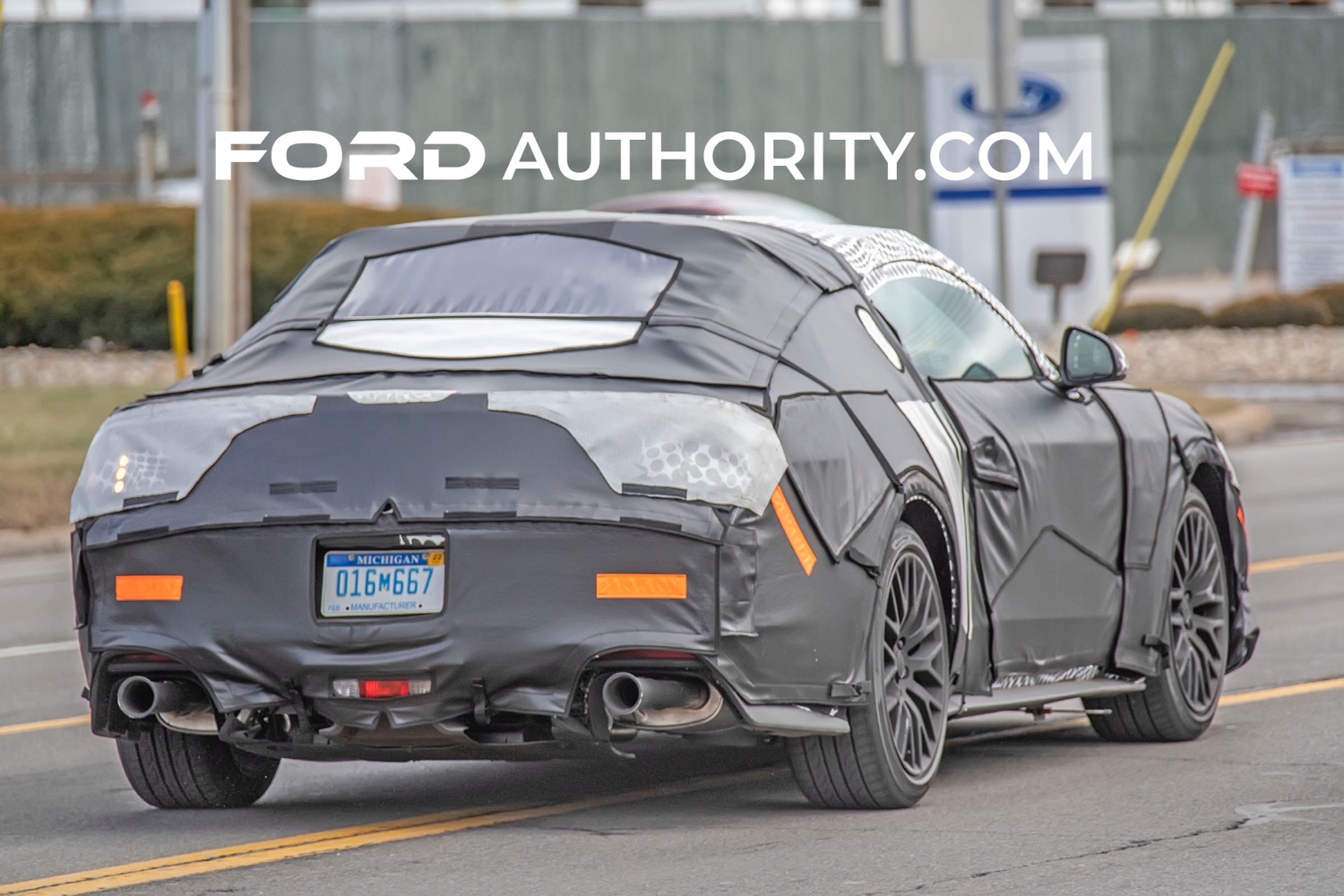 As Ford Authority has reported over the last several months, that includes a series of changes to the long-running model, including a new exterior and interior, plus at least one hybrid powertrain, which was previously rumored to launch in 2025. As Ford Authority reported back in October, not just one, but two hybrid options could possibly be in the works in the form of electrified versions of Ford's 2.3L EcoBoost I-4 and 5.0L Coyote V8.
No other major powertrain changes are expected for the next-gen Mustang, and as Ford Authority reported last May, the V8 engine won't be going away any time soon, which is obvious from this footage. However, it should also come as no surprise that an all-electric Mustang – aside from the existing Ford Mustang Mach-E – is expected at some point in the future, perhaps as soon as 2028 for the 2029 model year, as prior rumors have suggested.
The S650 Mustang will continue to be built at the Ford Flat Rock Assembly Plant and will have an eight-year life cycle, as Ford Authority reported last August. This lifespan would have matched that of the current S550 generation had it not been extended for the 2023 model year, therefore giving the S550 a nine-year lifespan.
We'll have more on the 2024 Ford Mustang GT very soon, so be sure and subscribe to Ford Authority for more Ford Mustang news and ongoing Ford news coverage.