The Hennessey VelociRaptor 400 Bronco – a high-performance, fortified version of the Ford Bronco – was revealed back in July of last year with promises of 405 horsepower and 503 pound-feet of torque – an increase of 75 horsepower and 88 pound-feet of torque over stock – from Ford's 2.7L EcoBoost V6. Now, however, Hennessey VelociRaptor 400 Bronco production has begun – just a few days after the 2021 Ford F-150 Raptor-based VelociRaptor 600 – and it's producing even more power than originally promised.
The final figures for the new VelociRaptor 400 Bronco are 411 horsepower and 603 pound-feet of torque, the latter of which represents a significant jump from the original projections. The Texas-based tuner achieved those figures by adding a new engine management software upgrade, stainless steel exhaust system, a high-flow air induction system, and a larger front-mounted intercooler system, which propels the SUV from 0-60 in just 4.9 seconds.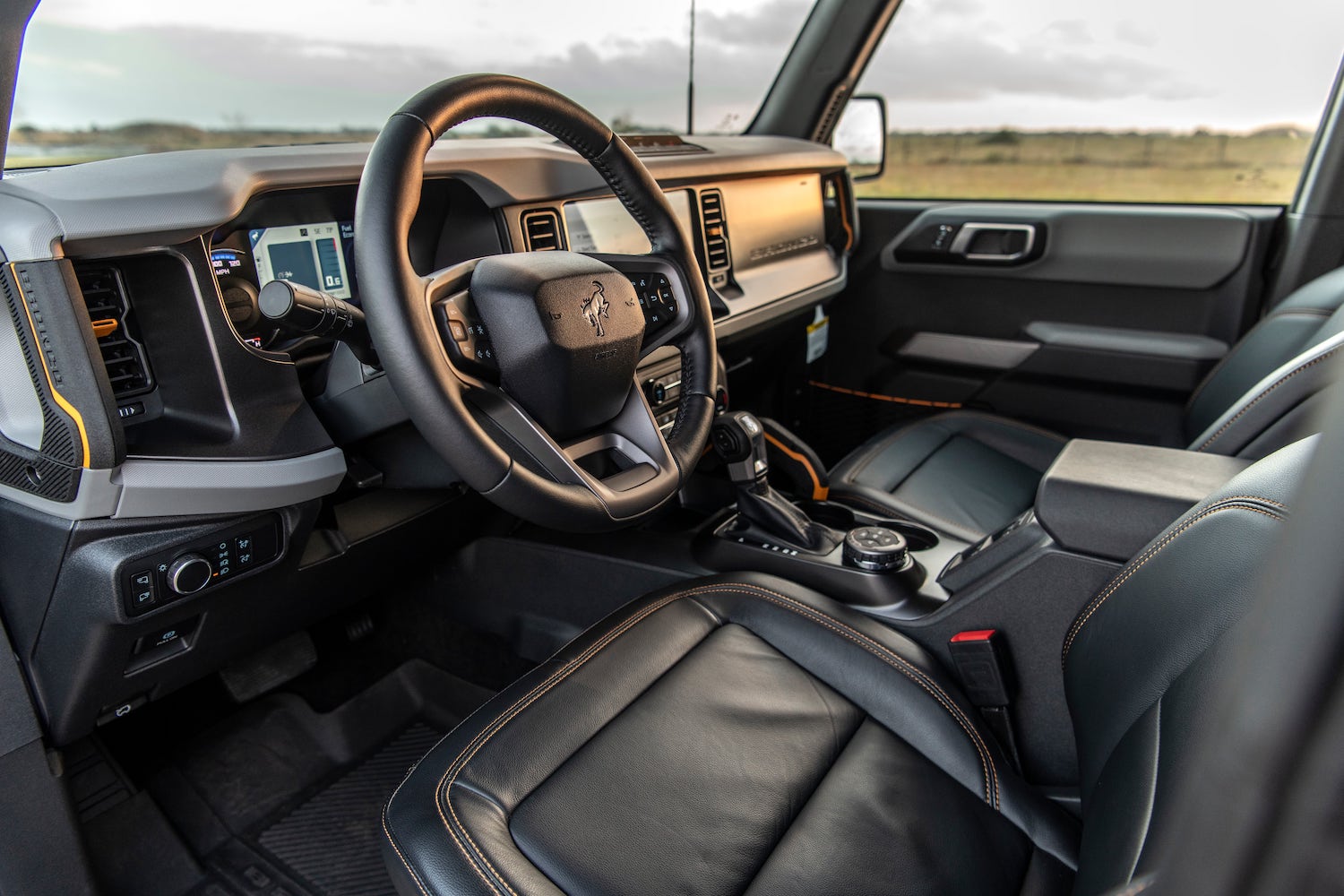 On the outside, the VelociRaptor 400 Bronco looks the part thanks to 18-inch Hennessey wheels wrapped in 35-inch off-road tires, power fold-out steps, a VelociRaptor front bumper with LED lighting, a VelociRaptor rear bumper, and all the requisite badging one might expect. The interior also boasts embroidered headrests, as well as a serial numbered plaque for the cabin and engine compartment.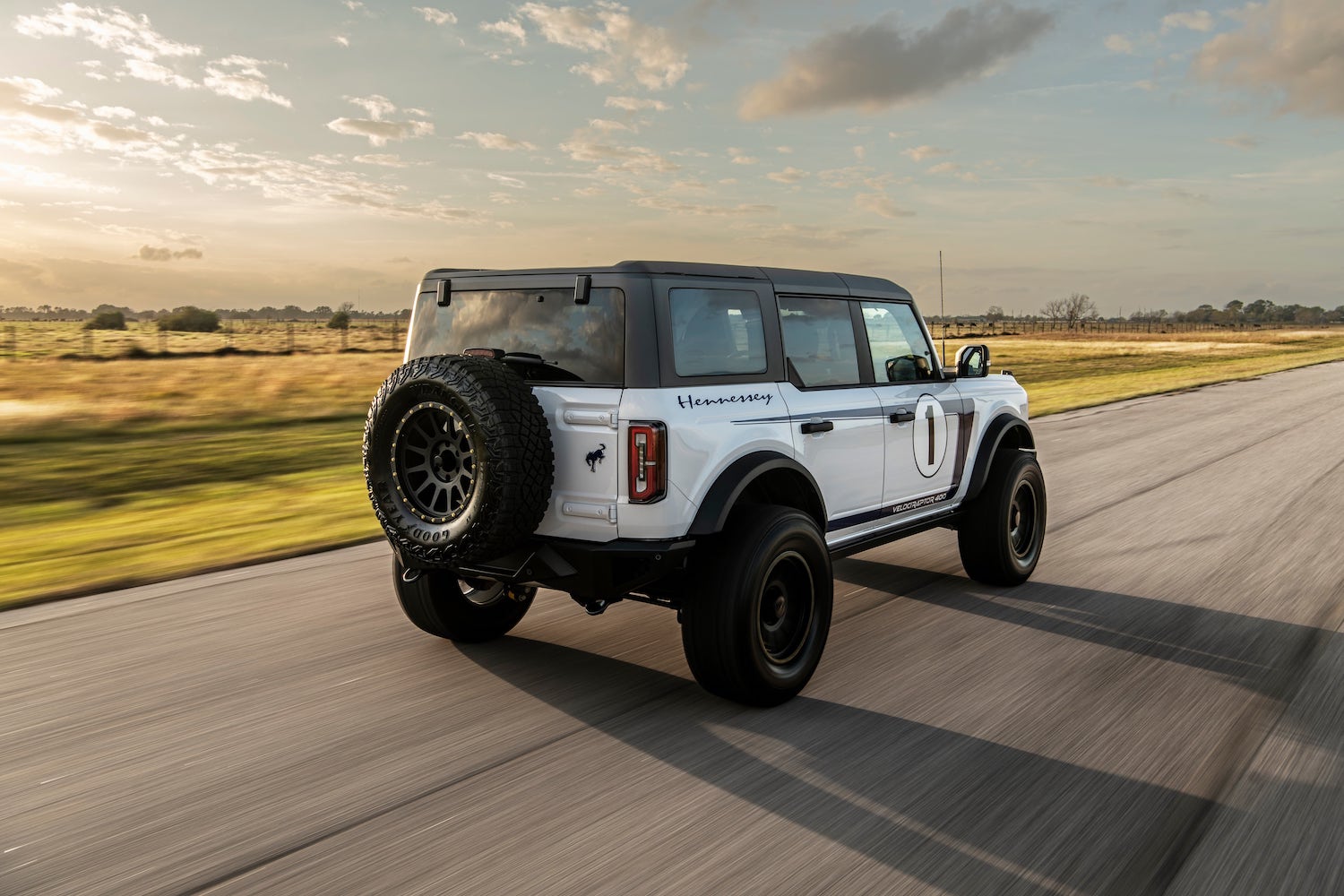 Hennessey will build just 200 units of the VelciRaptor 400 Bronco for the 2022 model year at a cost of $24,950 plus a donor Bronco. Adding the cool Hennessey livery – which consists of hood and roof stripes, a "D-shape" line graphic, and a number 1 on the driver and passenger doors – tacks an additional $6,000 onto that price, however. The new high-performance off-roader is in high demand, according to Hennessey, and will make its public debut at this week's Barrett-Jackson Scottsdale auction, after which customer deliveries will begin.
We'll have more on the VelociRaptor 400 Bronco soon, so be sure and subscribe to Ford Authority for more Ford Bronco news and around-the-clock Ford news coverage.