Last summer, Lincoln website satisfaction ranked near the bottom and below the segment average in J.D. Power's summer 2021 U.S. Manufacturer Website Evaluation Study. The winter version of the semi-annual study was just released, and Ford's website ranked seventh in a reasonably decent finish, landing above the segment average and ahead of a number of its key rivals. However, Lincoln website satisfaction was even higher, as the luxury brand finished second in the premium segment and well above the segment average to boot.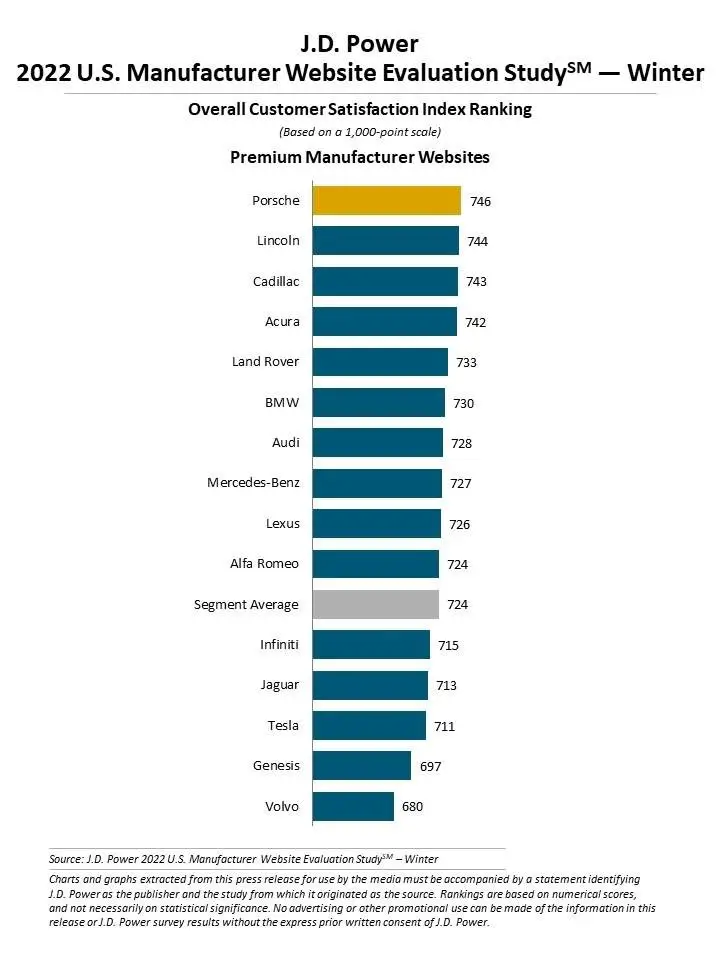 J.D. Power's U.S. Manufacturer Website Evaluation Study measures the usefulness of automotive manufacturer websites by examining four key areas of each – information/content, visual appeal, navigation, and speed. The winter version of the study is based on the responses of 11,150 shoppers that will be in the market for a new vehicle within the next 24 months. Overall satisfaction averages are based on a 1,000-point scale.
Porsche finished first in the latest version of this study with a score of 746 out of 1,000, followed by Lincoln at 744. The rest of the premium segment ranks as follows – Cadillac (743), Acura (742), Land Rover 733, BMW (730), Audi (728), Mercedes-Benz (727), Lexus (726), Alfa Romeo (724), Infiniti (715), Jaguar (713), Tesla (711), Genesis (697), and Volvo (680), with the segment average coming in at 724.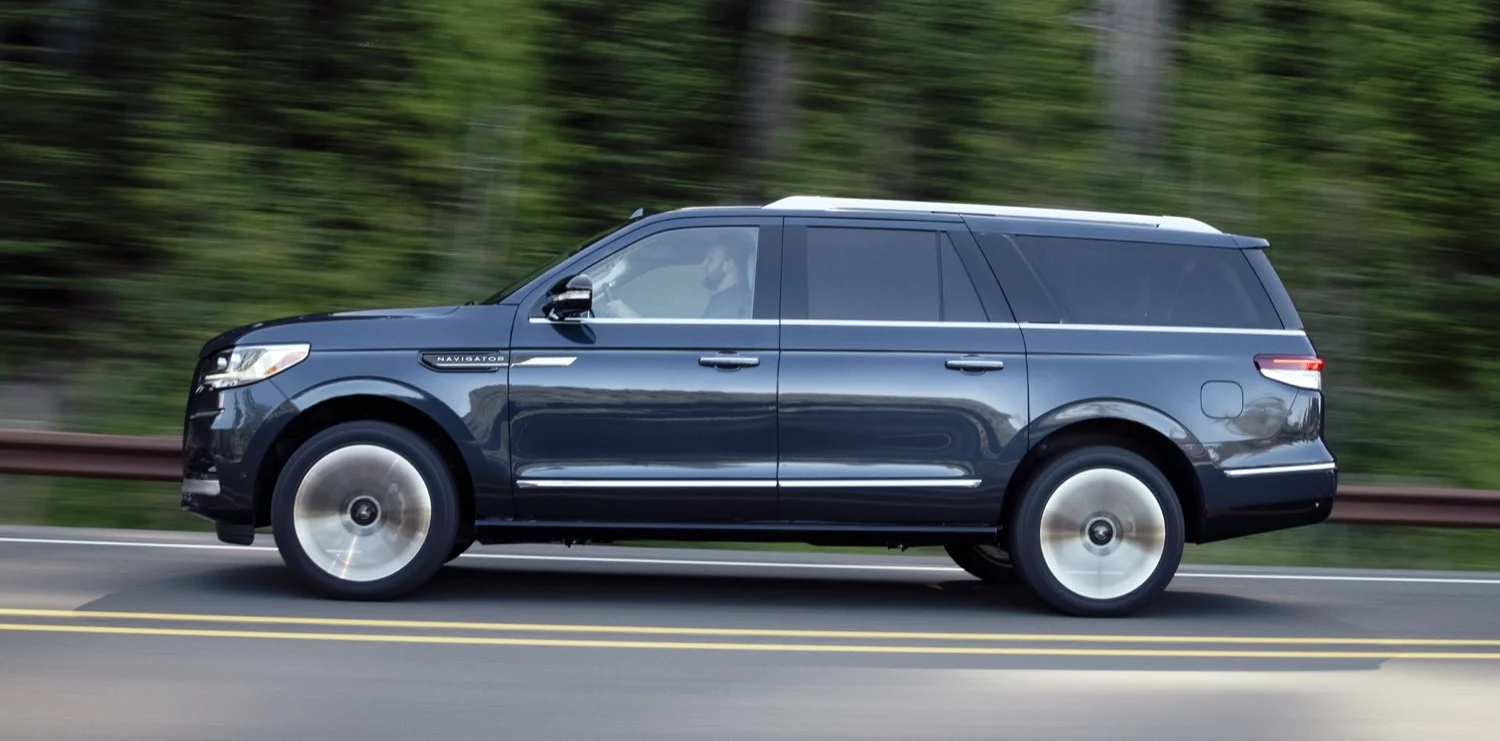 In this most recent version of the study, 53 percent of automakers experienced a decline in website satisfaction, which can be at least partially blamed on low inventory levels, according to J.D. Power. However, Lincoln's score rose considerably from the summer study, when it came in at just 698.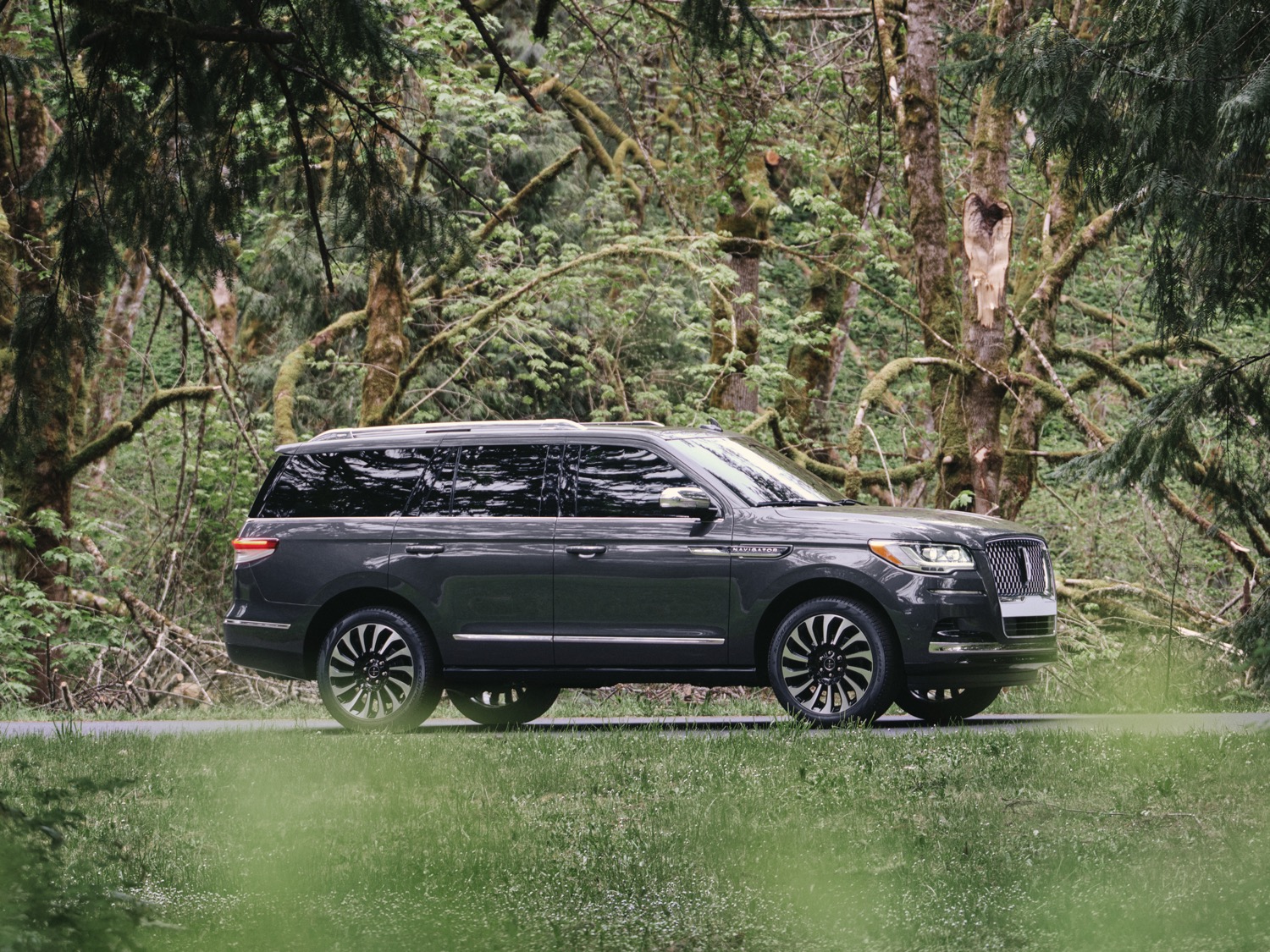 "Despite things that are out of the manufacturer's digital control, like inventory issues, there are some best practices out there that can help mitigate these digital challenges," said Jon Sundberg, director of digital solutions at J.D. Power. "Optimizing the website speed and including things such as waitlists, order when available, or even simply stating issues upfront can make a big difference in website satisfaction."
We'll have more insights like this to share soon, so be sure and subscribe to Ford Authority for more Lincoln news and ongoing Ford news coverage.