The Ford Transit has long been a popular base for a number of camper conversions, including the recently-revealed, off-road-focused Winnebago EKKO. That legendary recreational vehicle company has enjoyed booming sales in recent years, largely thanks to the success of its Transit-based campers and a renewed interest in RVs, motorhomes, and campers in general. Now, as the all-electric Ford E-Transit prepares to launch, the new Winnebago e-RV concept has been revealed, giving EV fans a futuristic electrified camper option.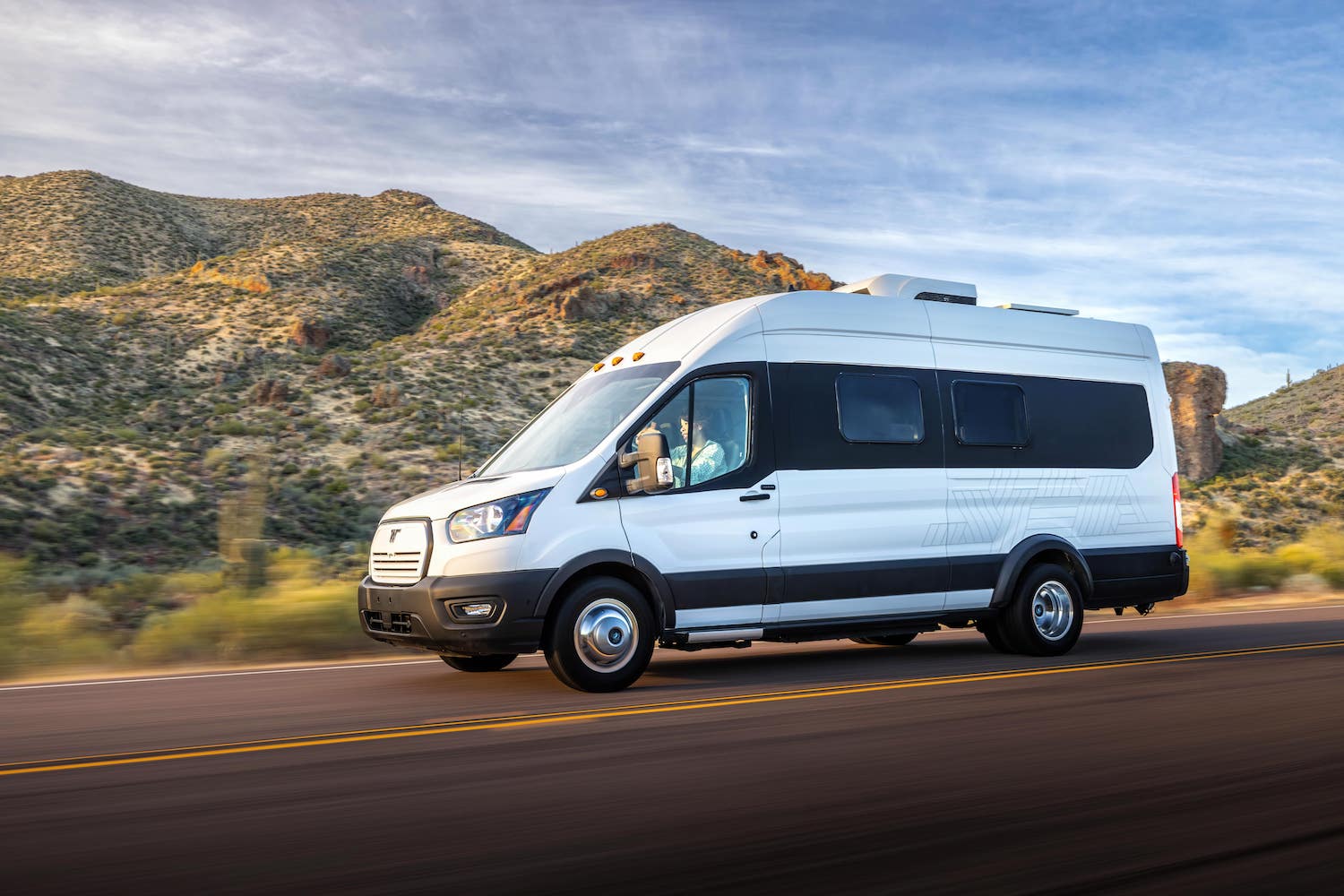 What's particularly interesting about the Winnbegao e-RV concept is that it isn't based on the E-Transit, but rather, is built on the regular Ford Transit platform, utilizing a powertrain from Lightning e Motors. The e-RV is equipped with an 86-kWh battery that provides a range of 125 miles while powering onboard systems, which Winnebago says is enough to satisfy 54 percent of new RV buyers, which it says tend to take trips of less than 200 miles. A full charge takes around 45 minutes at high-current charging stations, according to the company.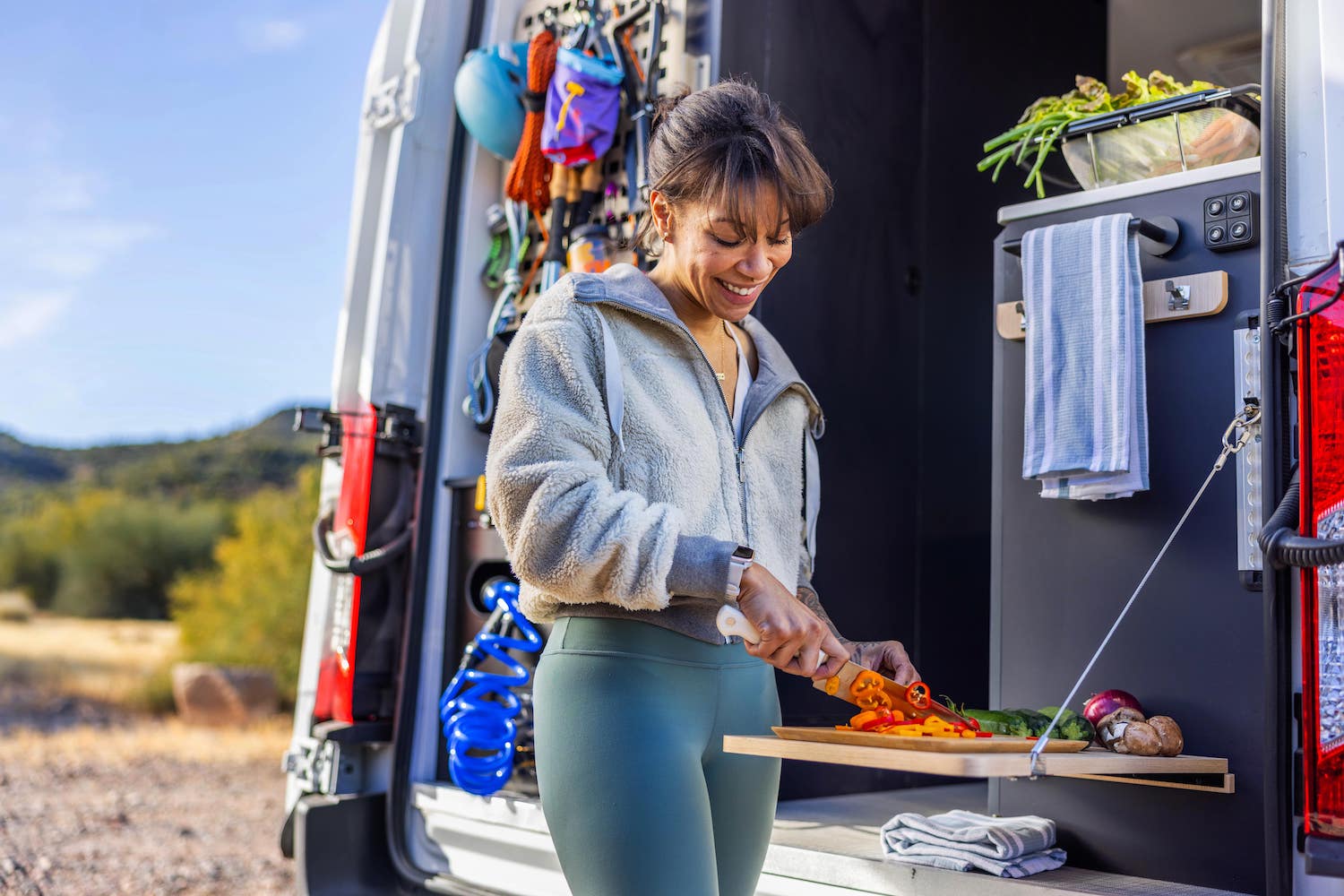 The e-RV offers up 350-volt DC power to run the water heater and roof-mounted air conditioner that also has a built-in heat pump, as well as 110-volt AC power for the induction cooktop and the refrigerator, which can also operate on 12-volt DC power. Meanwhile, an integrated control system optimizes load and efficiency, while the whole thing can be monitored via a digital display, tablet, or smartphone app, with wireless connectivity built-in.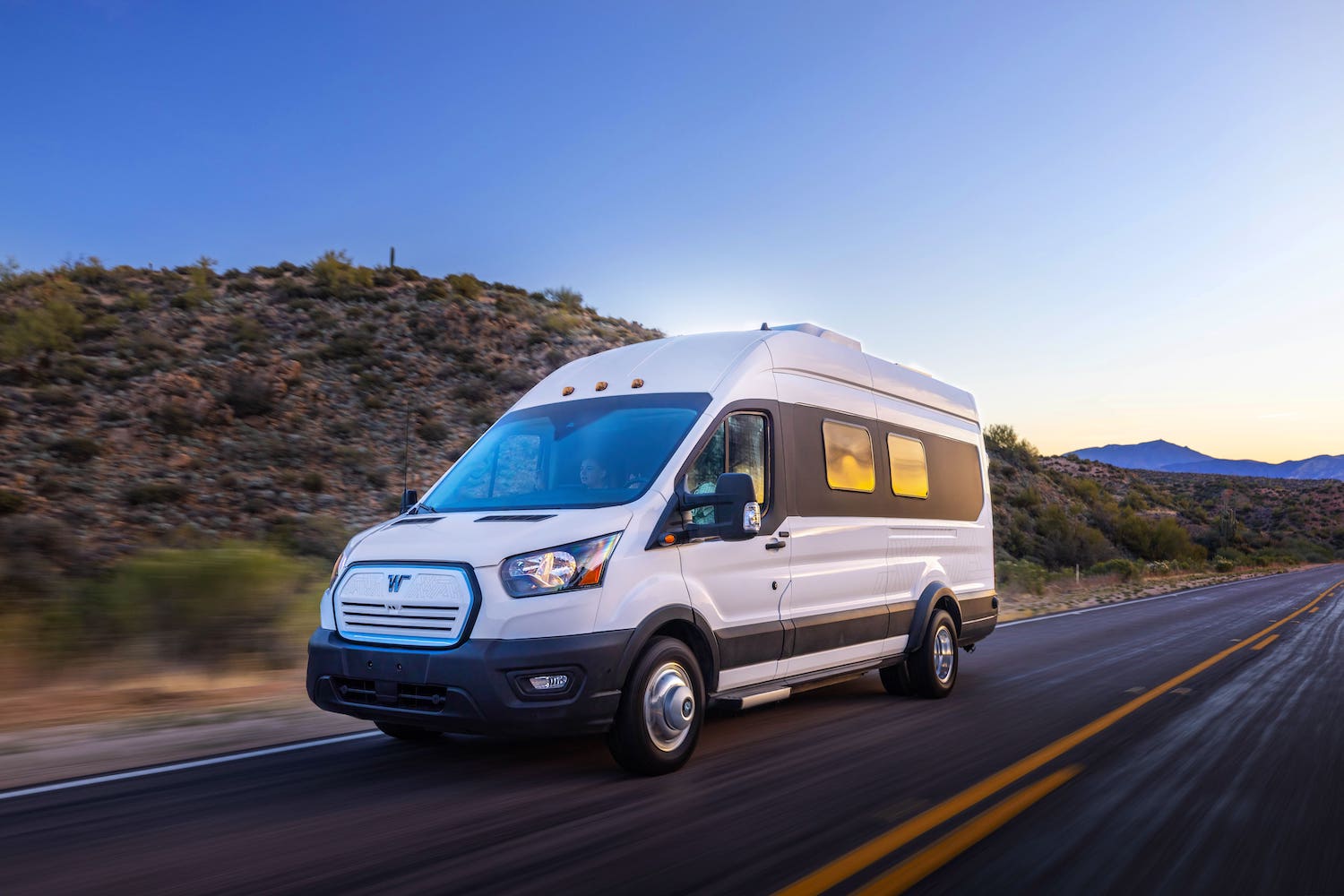 As one might imagine, the e-RV also provides all the amenities one would expect in a proper camper, including a refrigerator, induction cooktop, sink, toilet, and shower, with sustainable materials used throughout its construction. Winnebago hasn't revealed any information regarding pricing or availability for its first-ever all-electric camper, but given the rising popularity of EVs and RVs these days, we imagine that it or something similar will launch at some point in the near future.
We'll have more on the e-RV soon, so be sure and subscribe to Ford Authority for more Ford Transit news and non-stop Ford news coverage.