While the 2022 Ford Maverick XL represents a fantastic value in today's world, the bare-bones version of the compact pickup is missing a couple of features that most have come to expect from modern vehicles – most notably, cruise control. There are aftermarket solutions available that are easy to install, but a few prospective owners have also managed to enable "factory" cruise control in the 2022 Ford Maverick XL, a process that's explained in detail in this thread at the Maverick Truck Club.
This process isn't quite as easy as applying a change to the pickup's software, however. In this case, a Maverick hybrid owner purchased a steering wheel from a 2020 Ford Escape, which was equipped with leather and heat. They then swapped out the Maverick's stock wheel with the one from the Escape and tinkered around with FORscan until they got it to work, which it did – like a charm. While other owners have completed this conversion already, this might be the first time it's been done in a hybrid.
The process is fairly straightforward, at least, and seems doable for pretty much anyone with a little bit of mechanical and technical skill. After disconnecting the battery, the Maverick owner removed the horn/airbag cover on the stock wheel, followed by the airbag assembly and the wheel itself. Installing the new wheel is done by simply reversing those steps, though the owner noticed that in this case, there aren't spade terminals in the Maverick's clock spring socket, so the heated steering wheel feature can't be added quite as easily.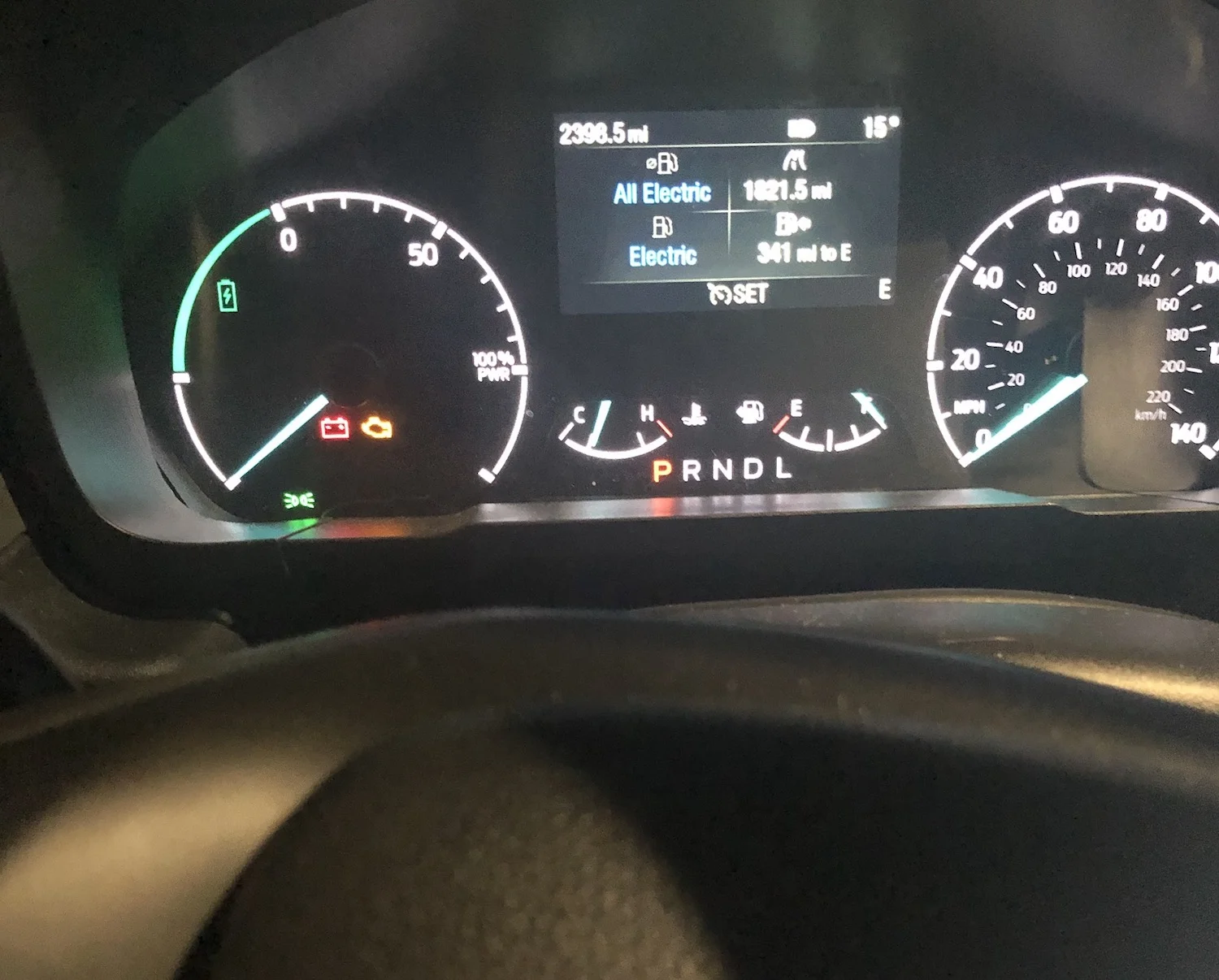 Updating the truck's software to enable cruise control was done by taking a look at a friend's Lariat, then changing the corresponding modules. It's a pretty ingenious solution for the sold-out-for-2022 pickup, and a hack that we imagine a lot of owners will complete on their own pickups, as we've already seen at least one swap the Escape's digital instrument cluster into their Maverick, too.
We'll have more on the Maverick soon, so be sure and subscribe to Ford Authority for more Ford Maverick news and continuous Ford news coverage.