The sixth generation Ford Explorer, which debuted on the all-new Ford CD6 platform in 2019, enters 2022 with nearly three years of production under its belt. Naturally, the three-row crossover was due to receive a refresh at some point, and it appears the upcoming 2023 Ford Explorer destined for Chinese dealerships has leaked. The new model boasts some substantial changes up front, equally dramatic alterations out back, and a heavily revised cabin that adds a giant touchscreen to the dashboard.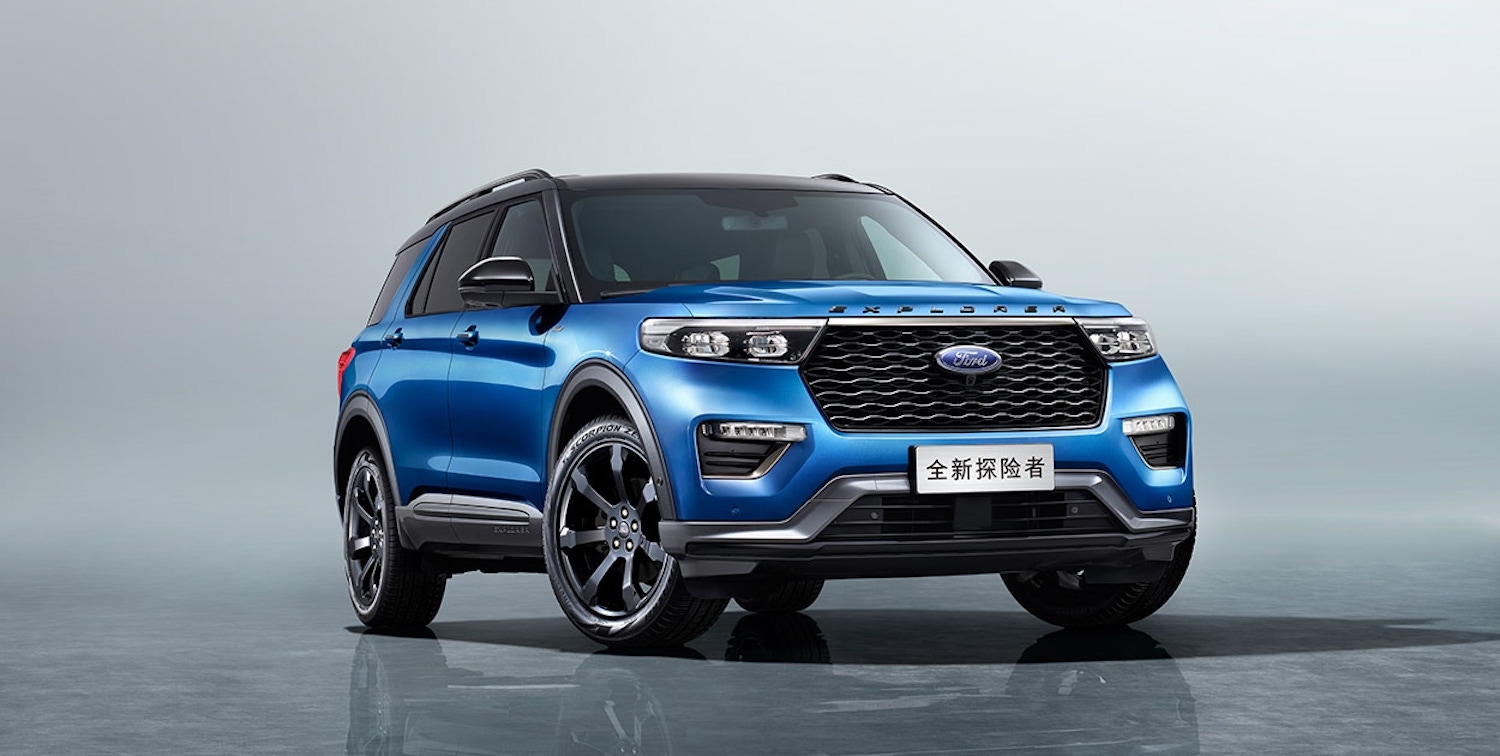 Chinese market 2020 Ford Explorer
At first glance, the refreshed 2023 Ford Explorer looks quite a bit different up front, but a quick peek at the current model reveals things aren't being completely changed, just tweaked. Unfortunately, it appears the future crossover has lost a bit of its mojo, as the new model gains a largely formless grille as opposed to the more chiseled aesthetic of the 2020 Explorer. The fog light cutouts appear to have been switched from a horizontally oriented layout to a vertical one, although this particular model doesn't have them at all.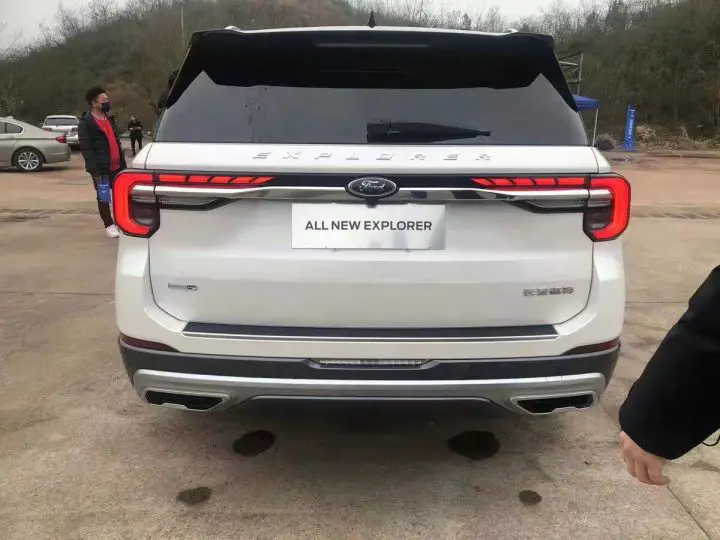 Out back, the 2023 Ford Explorer receives its own share of substantial revisions, most notably the chrome strip that runs across the entire tailgate and extends into the taillights. The fifth generation Explorer boasted a similar aesthetic in America, but did not have tailgate lighting, like this particular model does. The rear bumper looks quite different too, as it loses the reflectors to the body and gains its own reverse light, an addition that is either supplemental to the units in the tail light housings or a replacement for them. Additionally, the lower section gets its own enhancements.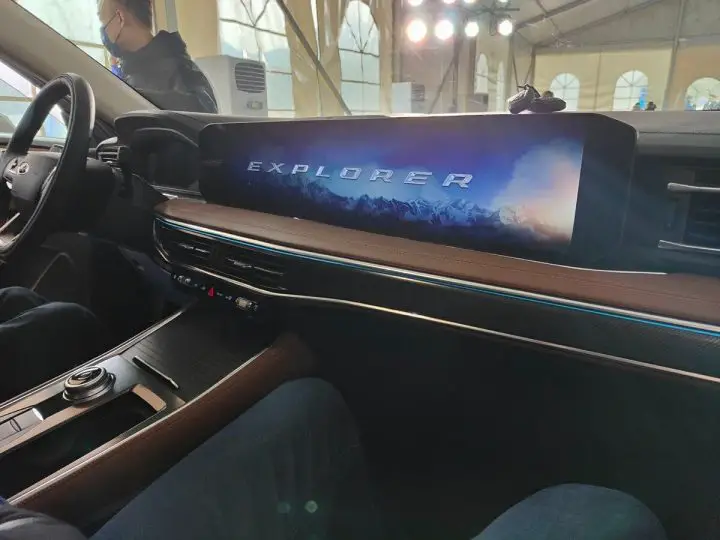 Inside, the 2023 Ford Explorer gets a dramatic restyle to its center stack and some changes to its console. A massive, landscape-oriented screen dominates the dashboard, a trend that seems to be spreading to every Chinese market Ford, including the Ford Mondeo and Ford Evos. The vast majority of radio and climate controls appear to have vanished and are presumably a function of the infotainment, at least in this model. The center console appears to have been raised a bit, but retains some of the current model's parts, like the rotary dial shifter and cup holder cutout.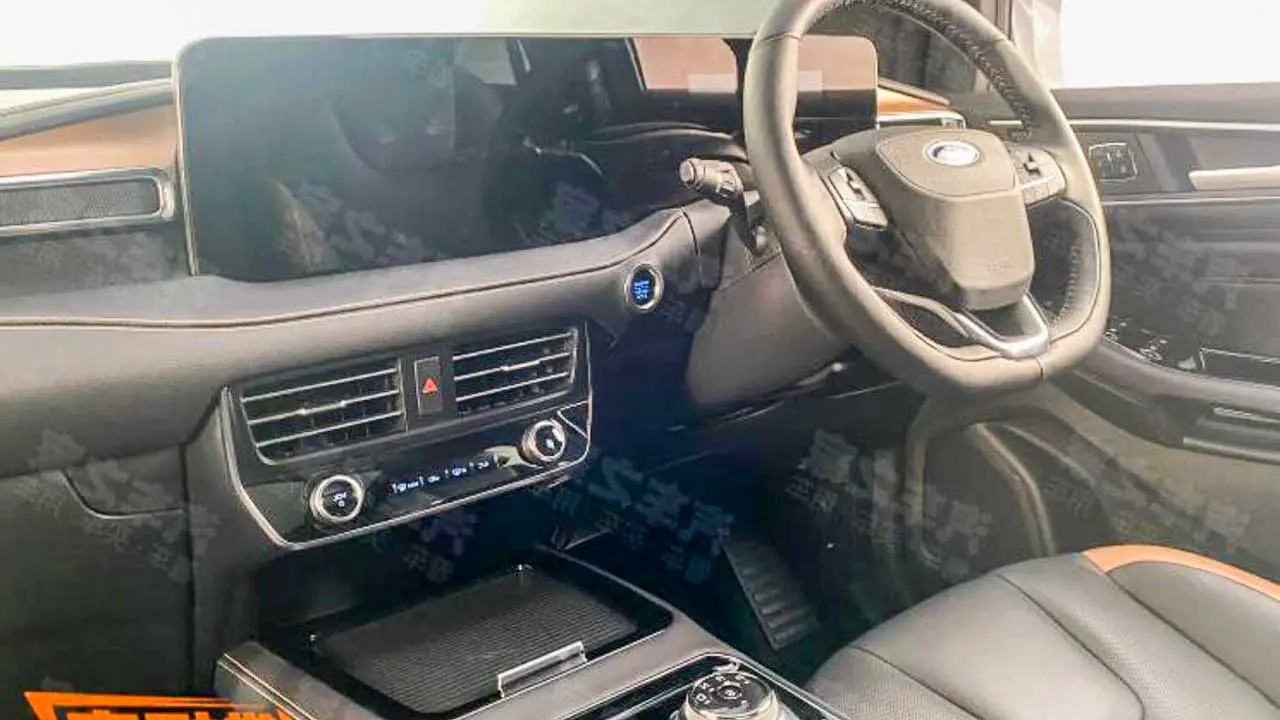 It is far too early to say if the North American 2023 Ford Explorer will receive some of the changes outlined in these new photos. If the past is any indication however, it won't. As Ford Authority previously reported, the Chinese market Ford Edge got its own unique refresh several years ago at the same time as its American counterpart, but its dramatically restyled cabin did not make it across the Pacific. Instead, North American models got their own 12-inch vertically oriented touchscreen.
We'll have more on the 2023 Ford Explorer soon, so subscribe to Ford Authority for the latest Ford Explorer news and continuous Ford news coverage.