The U.S. market 2023 Ford Ranger Raptor will boast a $52,500 starting MSRP at launch, sources familiar with the matter explained to Ford Authority. The news arrives not long after The Blue Oval officially announced the 2022 Ford Bronco Raptor, which will start at $69,000, barring any future changes. If the Ranger Raptor's base price holds true, it would debut as the cheapest Raptor variant in the United States, as the 2022 Ford F-150 Raptor starts at just over $65,000 before any market adjustments.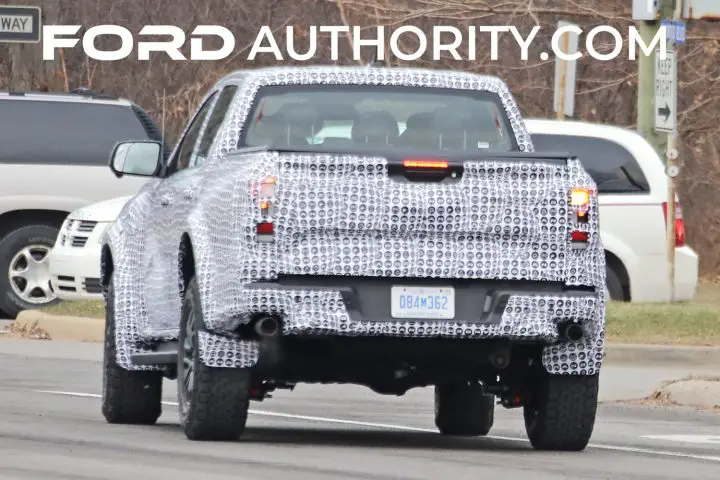 While the current generation Ford Ranger Raptor skipped North America, it is widely available elsewhere, for significantly more than $52,000 dollars:
$58,765 in the UK
$61,224 in Australia
$60,972 in South Africa
Obviously, this is a bit of an apples-to-oranges comparison, as exchange rates and different equipment offerings inevitably set any direct comparison up for failure. Additionally, the Australian Ford Ranger Raptor boasts an extra appearance package as standard equipment, further mudding these waters. In any event, this is the first time any news about U.S. market 2023 Ranger pricing has surfaced. In fact, The Blue Oval has yet to reveal any information at all about the future mid-size truck, although the automaker officially revealed the global variant in late 2021. However, that announcement did not include any information about the Ranger Raptor, which is currently in development under the Redback codename.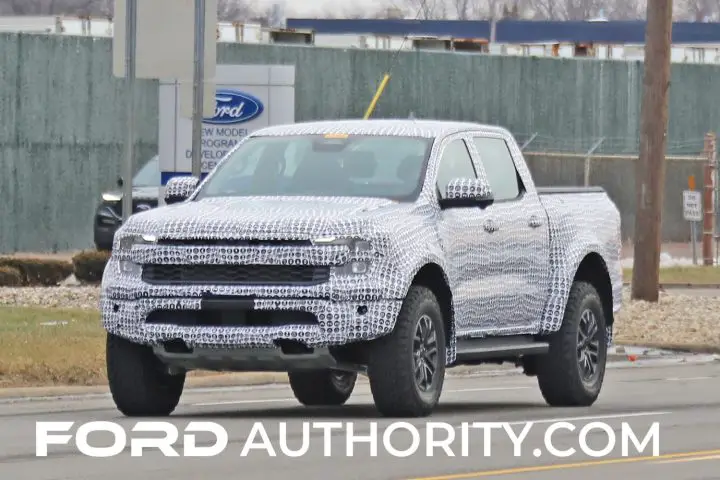 Ford Authority exclusively reported that the Ranger Raptor would utilize the Ford 3.0L EcoBoost V6, news that gained further legitimacy when Ford officially revealed the 2022 Ford Bronco Raptor, which will also use the powerplant. Both vehicles – including their non-Raptor variants – employ the Ford T6 Platform, a body-on-frame architecture that was updated for the 2021 Ford Bronco, upgrades that will benefit all versions of the 2023 Ford Ranger. The Ranger Raptor has been spotted testing in the U.S., but sources say Australia is taking the lead on its development.
More pedestrian versions of the next generation Ranger are slated to debut in Europe and Australia this year. Additionally, as Ford Authority exclusively reported, the U.S. market variant is tentatively slated to kick off a targeted eight year production run at the Ford Michigan Assembly Plant in May 2023, although it is currently unclear if that initial production date would include the Ranger Raptor. As always, the price could change before the model arrives at U.S. dealers at some point in the not-so-distant future.
We'll have more on the Ranger Raptor soon, so subscribe to Ford Authority for the latest Ford Ranger news, Ford Ranger Raptor news, and continuous Ford news coverage.