Due to COVID restrictions in California, there hasn't been any Nascar Cup Series activity at Auto Club Speedway in Fontana since 2020. As a result, Saturday's qualifying marked the first live session in two years, and it certainly didn't disappoint.
Austin Cindric carried the momentum from his Daytona 500 win last weekend and poled his No. 2 Ford Mustang with a top speed of 174.647 mph, earning his first career Cup Series pole in his second full-time start and 10th Cup start overall. Starting beside Cindric on the first row will be the No. 43 Chevy Camaro ZL1 of Erik Jones, who posted a top speed of 174.157 mph to snag the second starting position.
The second row consists of the Toyota Camrys of No. 18 Kyle Busch and No. 11 Denny Hamlin, while the No. 16 Camaro of Daniel Hemric will take the green flag in fifth position.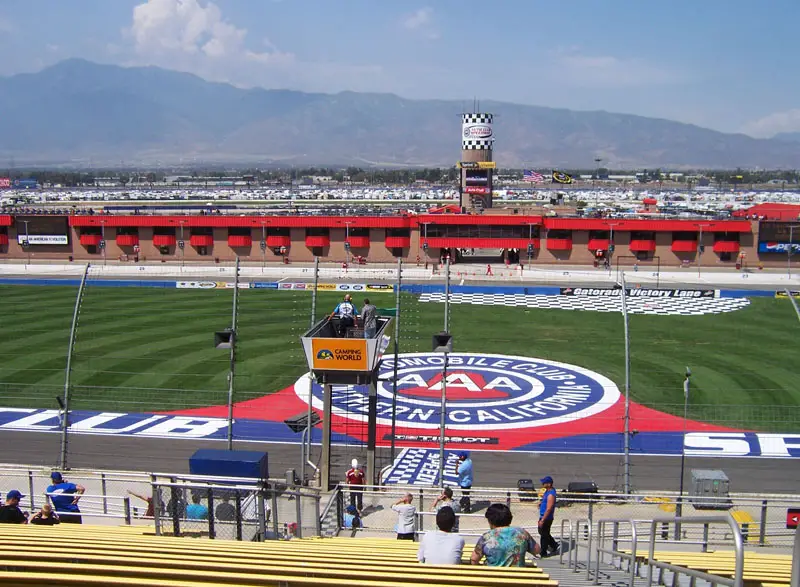 The winner of the last Fontana Nascar event, Alex Bowman, will start his No. 48 Camaro in the 14th position. Meanwhile, Daytona 500 polesitter Kyle Larson will start just in front of Bowman, and the No. 5 Camaro will take the green flag from 13th.
It seemed the No. 9 Camaro of Chase Elliott had the speed to take the pole position from Cindric. However, on his last qualifying lap, Elliott dove down onto the apron but couldn't quite make it stick. Around he went, spinning neatly as he came out of Turn 4, keeping his Camaro off the wall and saving it from an ugly wreck.
Kevin Harvick was not so lucky – he suffered a spinout in practice and heavily damaged the rear of his No. 4 Next Gen Mustang. He will start 32nd.
Interestingly, in late 2020, plans were announced to convert the two-mile oval at Fontana into a short track similar to Martinsville Speedway. Initial projections suggested that the conversion would be complete by 2022, but those plans have since been postponed indefinitely. With that being said, the current racing surface at Fontana has aged considerably since its last do-over and is in need of a repave. It will be extremely rough on slicks, which should make for an interesting race on Sunday, especially if Saturday's qualifying efforts were any indication.
Subscribe to Ford Authority for more Nascar news, Ford Mustang news and 24/7 Ford news coverage.