Austin Cindric, driver of the No. 2 Next Gen Ford Mustang for Penske Racing, took home the trophy at the 2022 Daytona 500 in only his first full-time Cup Series start.
On Sunday, February 20th, 2022, the field took the green flag at Daytona International Speedway for the 64th running of the Daytona 500. Kyle Larson in the No. 5 Chevy Camaro showed the way for the first few laps, but Brad Keselowski in the No. 6 Ford Mustang quickly took control.
Eventually, Keselowski was shuffled back, and rookie Harrison Burton took the lead in his No. 21 Mustang. Both were locked bumper-to-bumper for several heart-stopping laps. As the field thundered down the Daytona Superstretch on lap 193, Keselowski pushed the rear bumper of Burton's car. The No. 21 Mustang broke loose and Burton found himself upside down as the race car flipped in dramatic fashion, taking out most of the front-running Toyota contenders and several Chevrolets as well. Burton was unharmed but walked way disappointed from his first Daytona 500.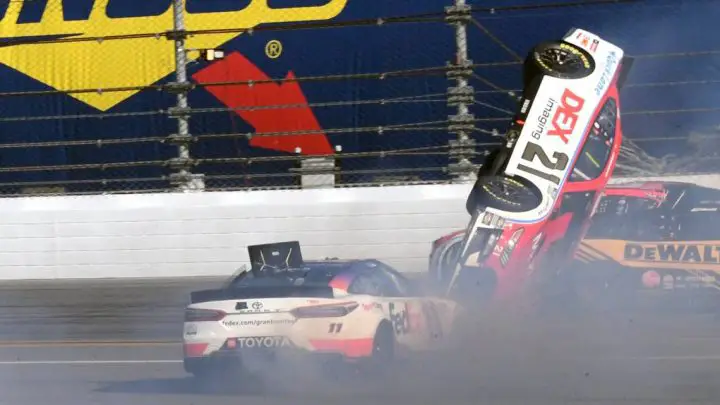 A second wreck brought out the yellow caution flag with 49 laps left, where Tyler Reddick's No. 8 Chevy spun in front of the field, collecting first and second stage winner Martin Truex Jr. in the No. 19 Toyota, along with several other frontrunners. Keselowski continued to lead.
With 30 laps left on the board, Cindric charged his way to the front of the field, challenging the No. 23 Toyota driven by Bubba Wallace, and the No. 42 Mustang piloted by Ricky Stenhouse Jr. for the race lead. Keselowski fell in behind Stenhouse, and with five laps left, Keselowski gave Wallace a big push, sending him into the field for the third big wreck of the night. The race was red flagged and restarted for a Nascar Overtime finish.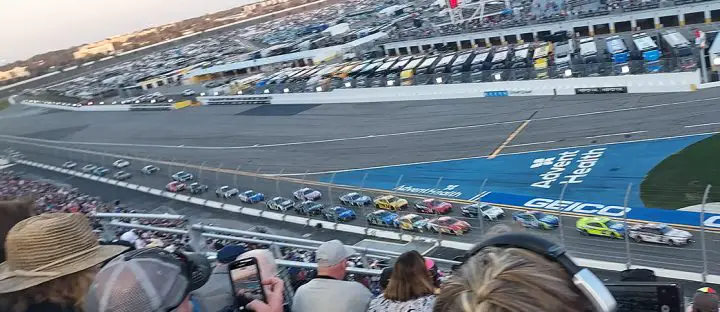 Teammate Ryan Blaney in the bright yellow No. 12 pushed Cindric ahead of the pack when the green flag waved, while Wallace mounted a charge for the race win. Cindric edged just ahead of Wallace at the checkered flag, earning his first Cup win in the No.2, and putting Ford back in Victory Lane at the Daytona 500.