Over the past couple of months, Ford Authority spies have spotted a number of 2024 Ford Mustang prototypes out driving around, including a GT variant making some rumbly V8 noises. Now, a new 2024 Mustang prototype has been spotted sporting some very interesting features including a new wheel design and dual-caliper brake setup that begs the question – could this prototype foreshadow a future Mach 1 variant of the S650 Mustang?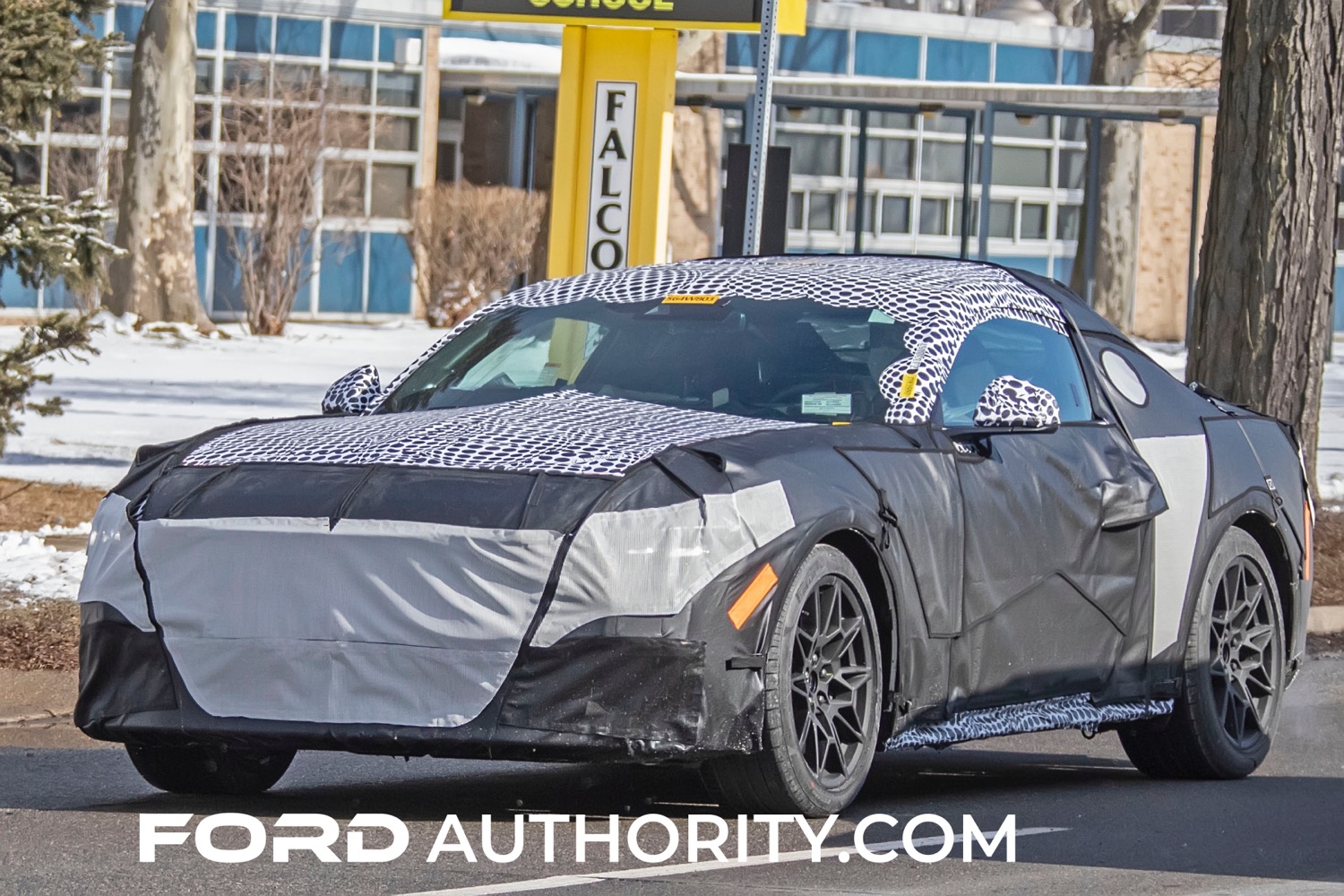 The wheels on this new prototype are similar in design to the optional 19-inch Tarnished Black-painted aluminum wheels present on the current-gen Mustang Mach 1 equipped with the Handling Package, which could provide a clue as to what lies underneath that heavy camouflage. Behind the wheels, we can also see a dual-caliper brake setup that's beefier than what was present on the previously-spotted 2024 Mustang GT prototypes.
This isn't the first time we've seen this particular brake setup, however, as it was also present on an early S650 mule spotted last year. With this design, the primary caliper is located on the front of the rotor, while a second caliper is located on the rear of what appear to be larger rotors than what were previously spied. The only S550-gen Mustang that sports this type of brake setup is the Shelby GT500, though the primary caliper and secondary caliper are in the opposite locations of the ones on this prototype.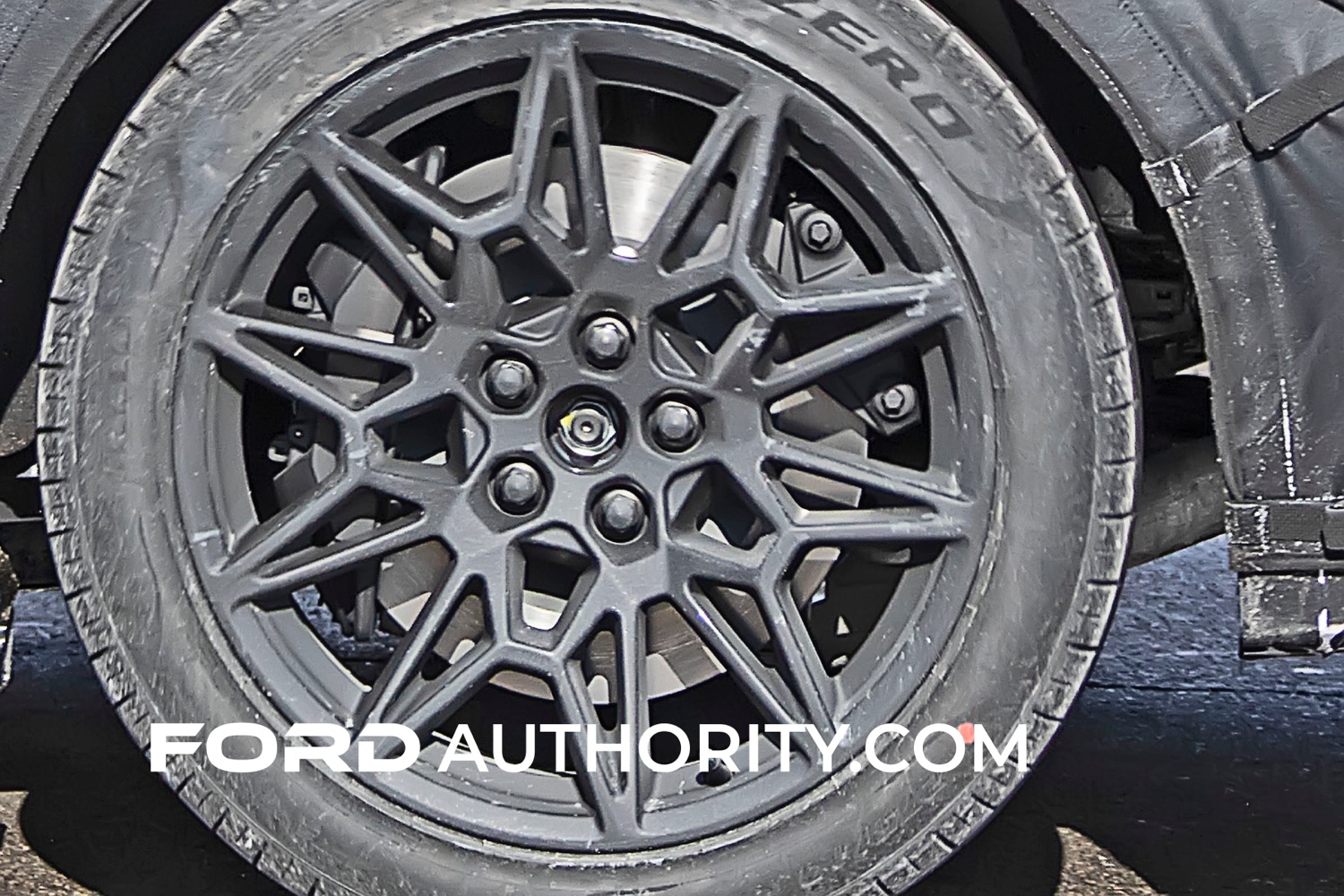 It's unclear what size tires these wheels are wrapped with, but upon closer inspection, it appears that the first number is "275," which means that this prototype could be wearing larger rubber than the previously spied GT's 255-series tires. This is another potential clue that we're looking at an S650 Mach 1 prototype, or perhaps, at the very least, a performance package or other variant that slots above the GT in the pony car's lineup.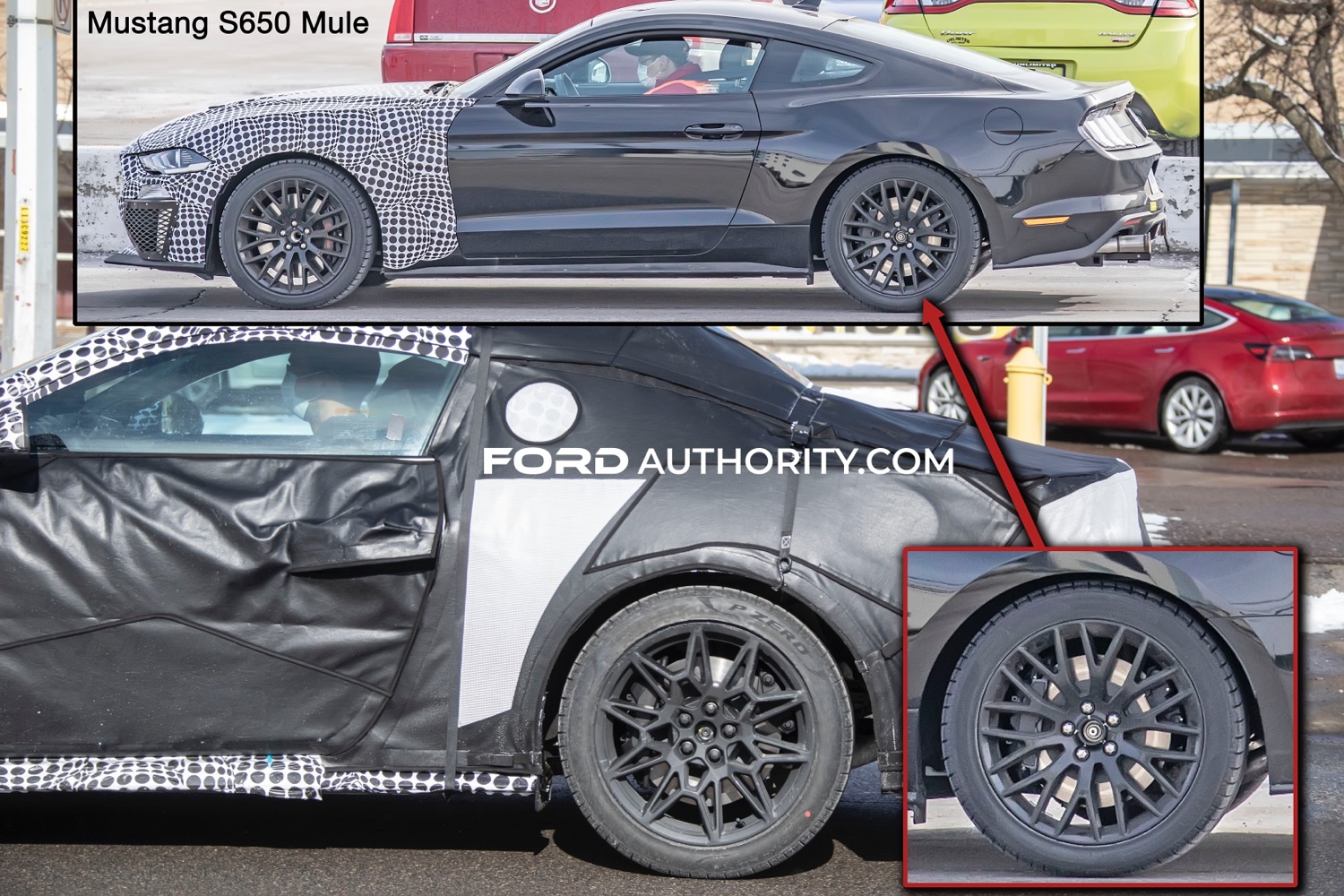 The overall design of the S650 2024 Mustang isn't expected to represent a massive departure from the current S550 model, though it will feature updated interior and exterior styling, plus at least one hybrid powertrain, which was previously rumored to launch in 2025. As Ford Authority reported back in October, not just one, but two hybrid options could possibly be in the works in the form of electrified versions of Ford's 2.3L EcoBoost I-4 and 5.0L Coyote V8. An all-electric variant could be added to the lineup in the coming years as well, but the V8 won't be going anywhere, anytime soon.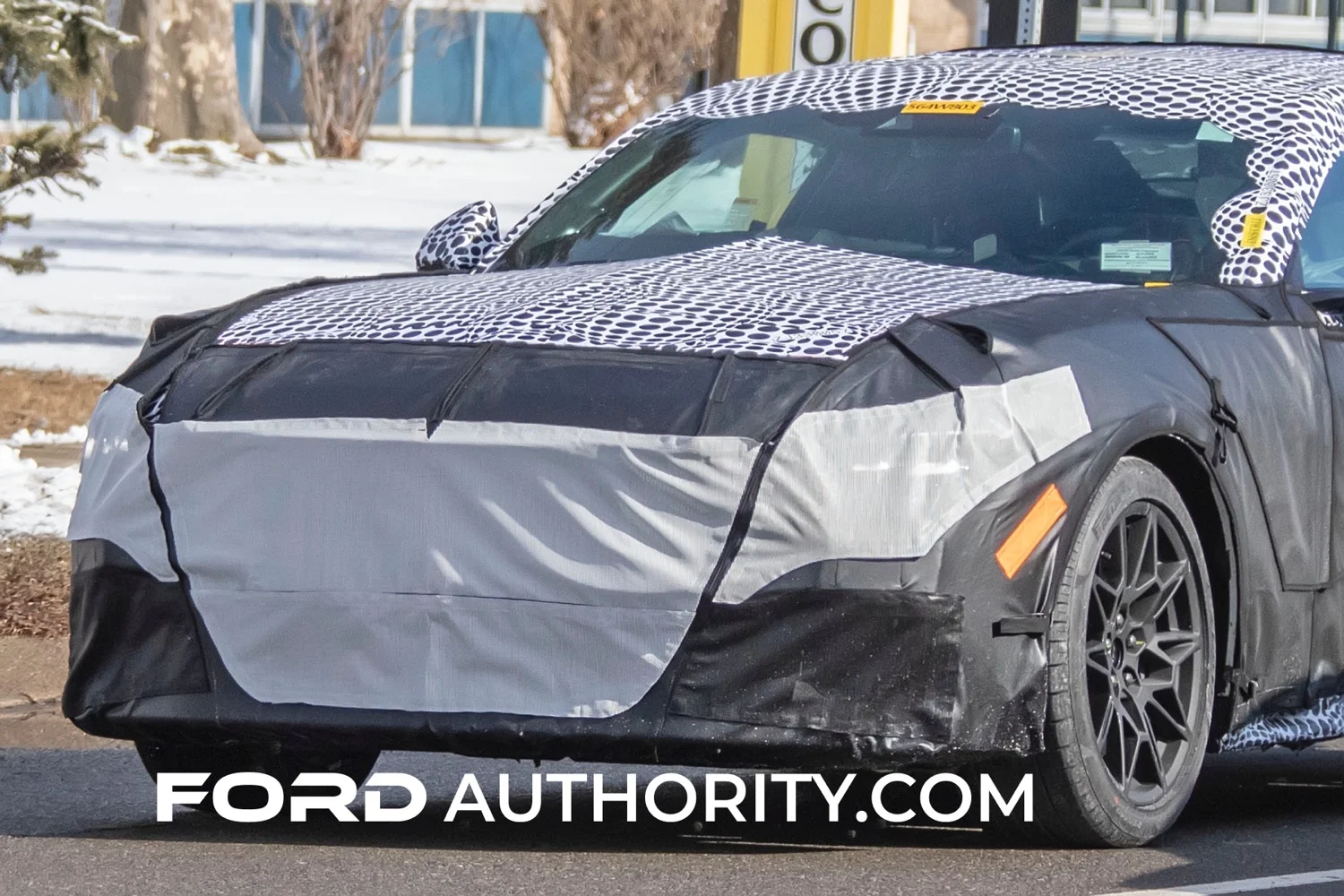 The S650 Mustang will continue to be built at the Ford Flat Rock Assembly Plant and will have an eight-year life cycle, as Ford Authority reported last August. This lifespan would have matched that of the current S550 generation had it not been extended for the 2023 model year, therefore giving the S550 a nine-year lifespan.
We'll have more on the 2024 Ford Mustang very soon, so be sure and subscribe to Ford Authority for more Ford Mustang news and non-stop Ford news coverage.