With Major League Baseball currently dealing with a lockout amid labor negotiations when spring training would usually be taking place, one can't blame fans for being, well, a little impatient. However, crew members at Petco Park – home of the San Diego Padres – enjoyed a little action on the field this week as the driver of a new Ford Bronco decided to enter the facility via an open tunnel near left field and proceeded to rip off some doughnuts as the dirt surface was being prepared for fresh grass, according to The San Diego Union-Tribune.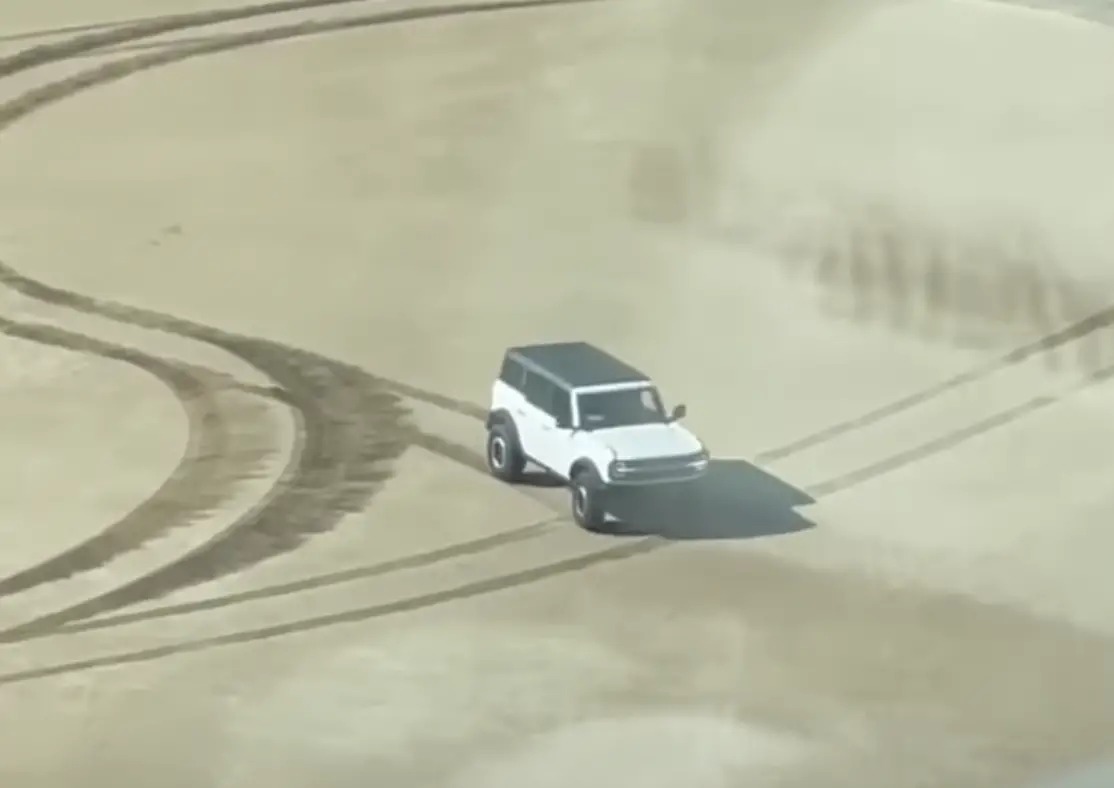 Luckily for the rest of us, the incident was caught on tape by Ryan Carlson, who initially thought that the Ford Bronco driver was a member of the grounds crew at Petco, at least until he started driving erratically. "He just whips out and starts doing doughnuts," Carlson explained. Regardless, Carlson remained confused, thinking that there must be a valid reason why the off-road-focused SUV was on the field, tearing it up and just generally having a good time.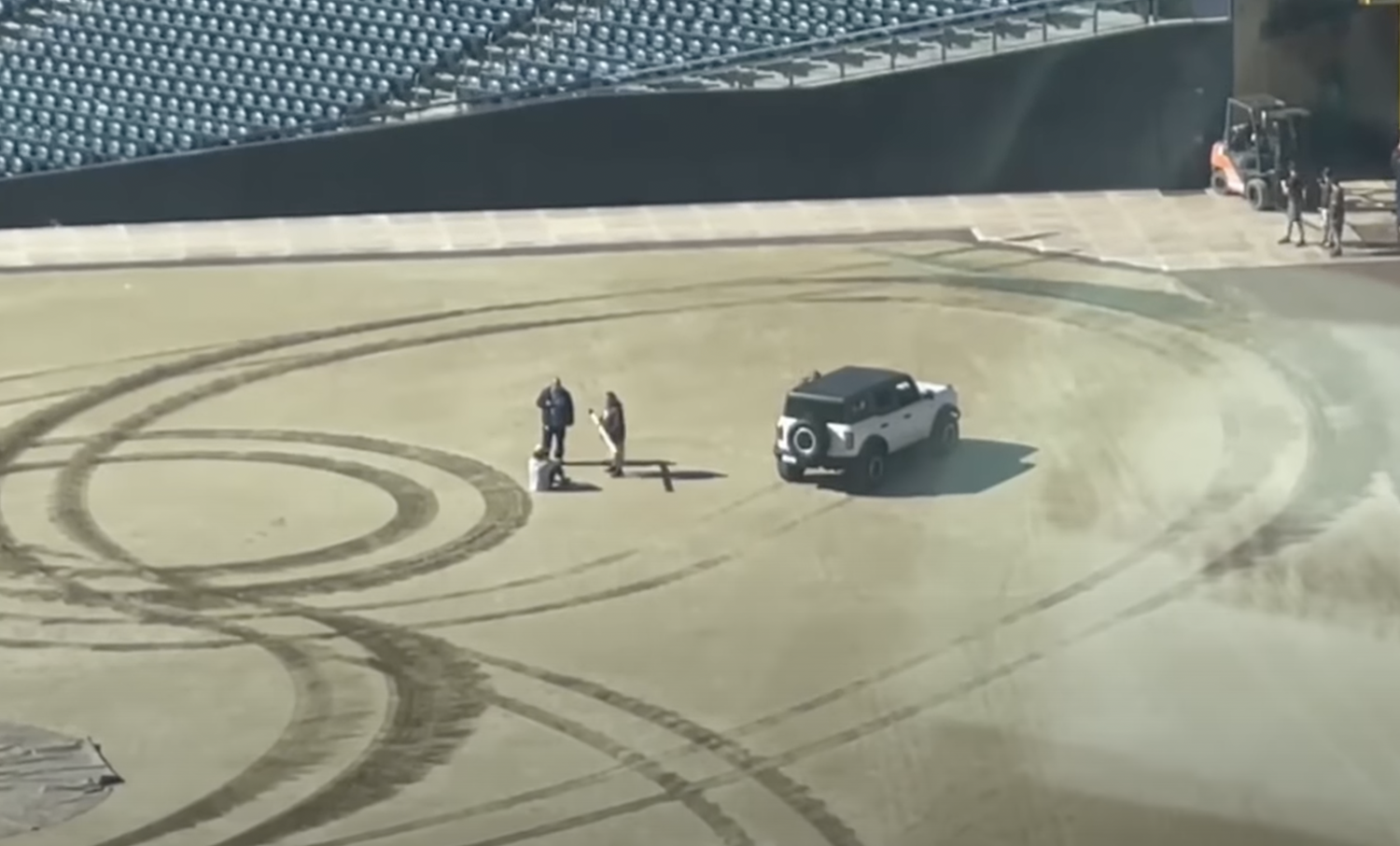 Those good times quickly came to an end, as one might imagine, when workers sealed off the open tunnel with a forklift and confronted the driver. "After about a minute, he came to a stop, and a bunch of the grounds crew guys made their way to the car and did like a citizens' arrest," Carlson said. "It happened peacefully, wasn't aggressive, at least as far as I saw. They walked him over and sat him down. It was totally surreal."
While the damage on the field doesn't appear to be too bad, the Bronco driver is now reportedly facing a felony charge for vandalism, according to San Diego Police. But then again, as most of us are well aware, driving like a hooligan on private property isn't the best idea, particularly when there are plenty of off-road trails where Bronco owners can explore their limits safely and legally.
We'll have more crazy videos like this to share soon, so be sure and subscribe to Ford Authority for more Ford Bronco news and around-the-clock Ford news coverage.