We've seen our fair share of Blue Oval-inspired snow/ice sculptures over the years, ranging from a realistic-looking Ford Mustang to a truly terrifying "ice baby" used by Ford to demonstrate the dangers of children being left in hot cars. Now, an artist by the name of Eric Jones has created a very cool Ford Bronco ice sculpture that's on display outside the convention center in Buffalo, New York, after it held an auto show this past weekend.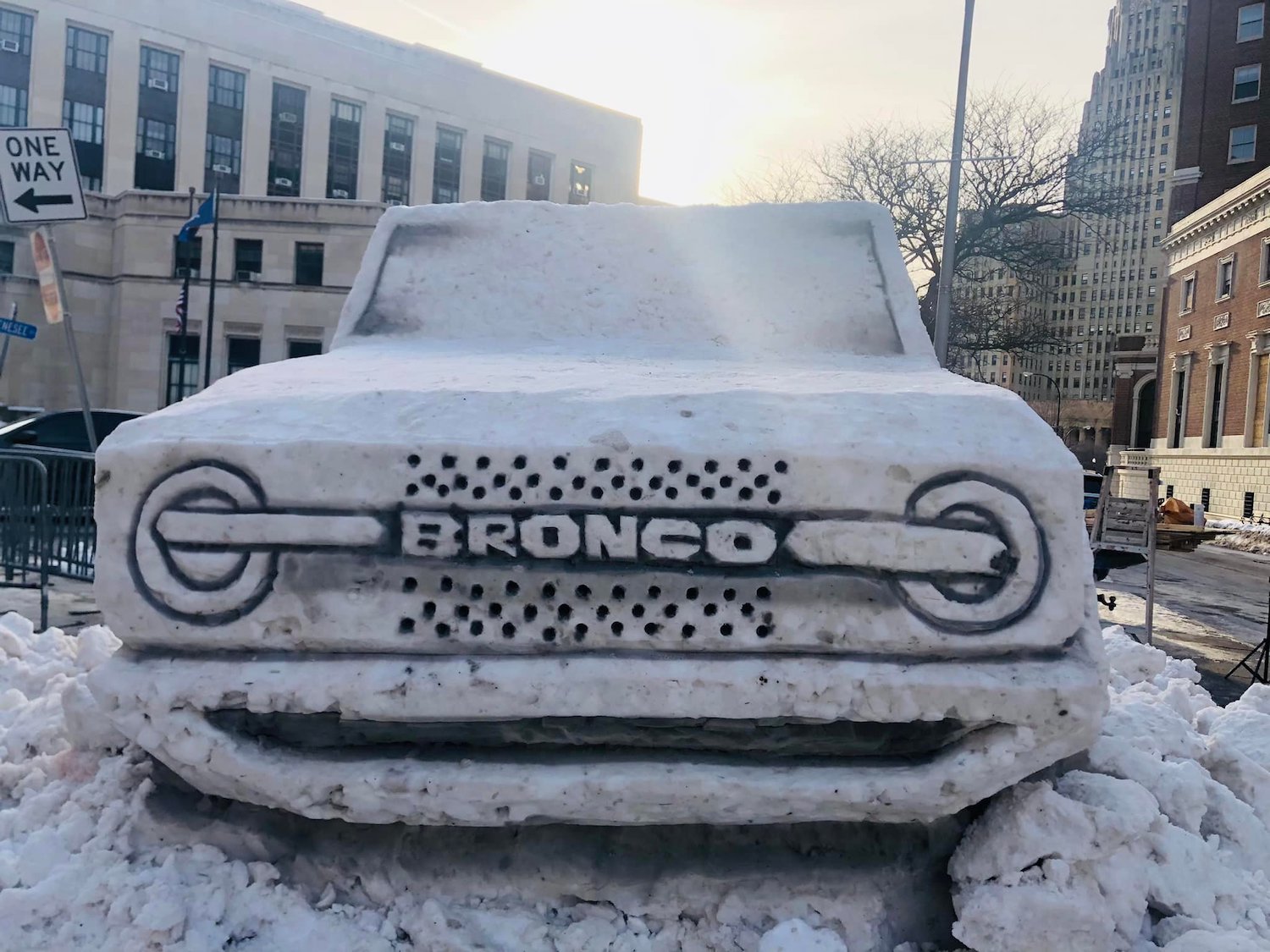 It took a full five days to create this realistic-looking Ford Bronco sculpture, and it obviously took quite a bit of time and skill to make a pile of frozen water look like the rugged SUV. "As an artist, I constantly want to challenge myself," Jones told WBKW News. "By far the most complex carving I have ever created…because it's 360 degrees and I wanted to put it on an angle so it looks like it's climbing down that hill toward the convention center."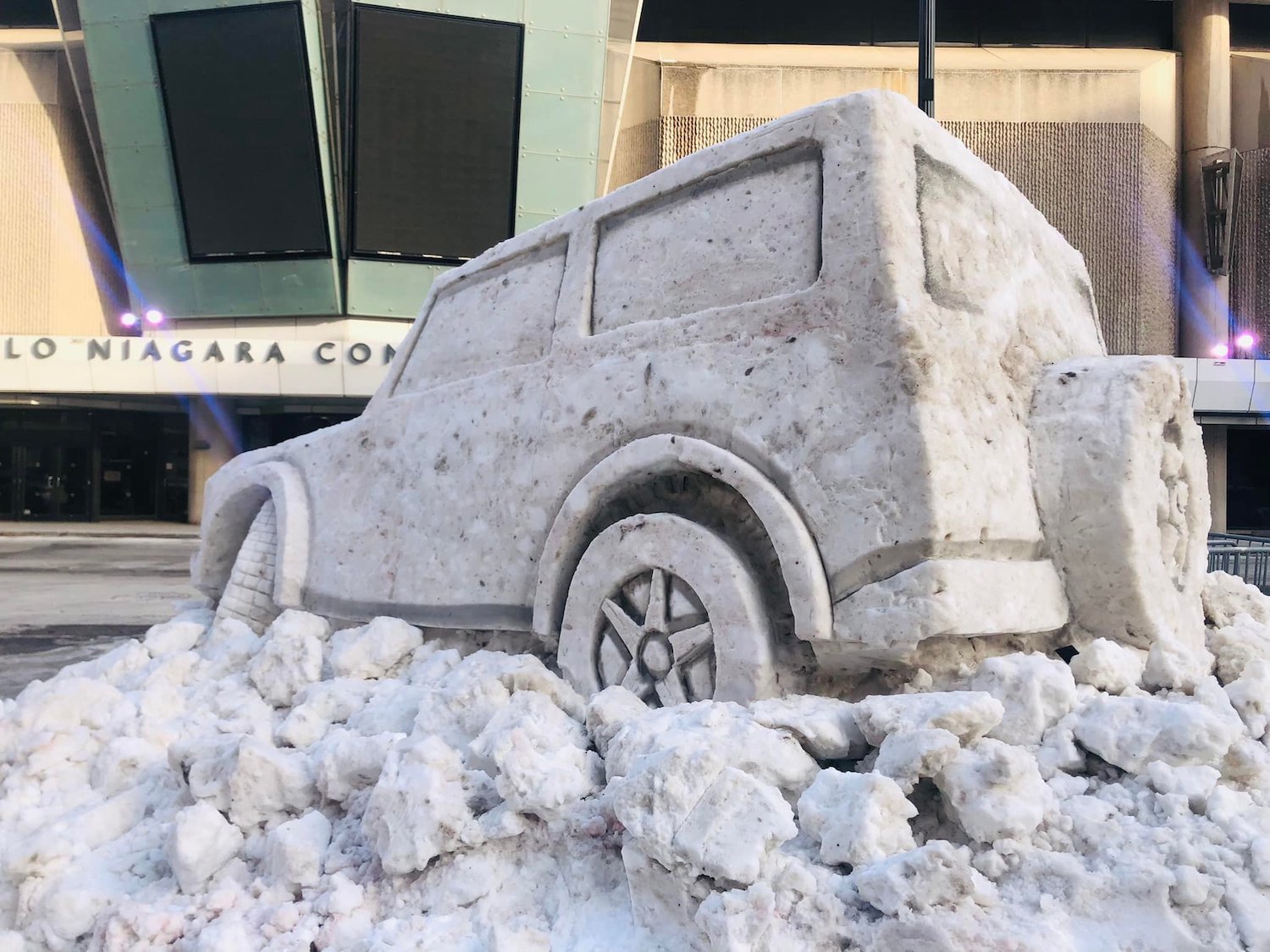 Jones, an experienced sculptor, is no stranger to creating objects out of just about anything, but he leans toward carvings that don't last forever, it seems. "I prefer carving things that are very temporary – pumpkins, I do sand, snow, ice…I like things that melt, wash away, and rot," Jones explained. "I'm more interested in the process of carving than in the product. There's something beautiful about art that's temporary – there's a buzz and an energy to it to come and see it and enjoy it."
Jones' Ford Bronco sculpture is his largest and most complex to date, he admits, and we'd argue that it's his coolest, too. If nothing else, we imagine that it got the crowds riled up to see the real thing inside this past weekend, where it was also likely quite a bit warmer.
We'll have more on the Bronco soon, so be sure and subscribe to Ford Authority for more Ford Bronco news and around-the-clock Ford news coverage.