Ford Motor Company Canada sales increased 19 percent to 60,282 units during the fourth quarter of 2021. Sales increased at both FoMoCo brands – the namesake Ford brand as well as as Lincoln.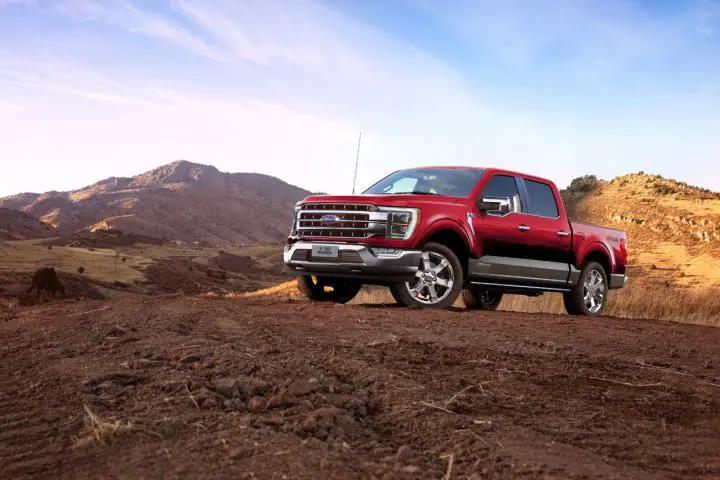 Ford rose to the pinnacle of Canada's auto industry in the 2021 calendar year, becoming the top-selling automobile brand for the 13th consecutive year. Again, Ford F-Series was the best-selling pickup and nameplate, marking 56 consecutive years of truck leadership and 12 straight years as the top-selling vehicle in Canadian market.
"With all of the challenges that faced Canadians in general, and our industry specifically, one thing remained true through 2021 – consumers continue to trust Ford more than any other automotive brand," said President and CEO of Ford Motor Company of Canada, Bev Goodman, in a statement. "And we're continuing to evolve and expand our offerings with the new Ford Maverick, the highly anticipated all-electric F-150 Lightning coming later this year, and the launch of Ford Pro – a new business dedicated to revolutionizing our commercial business," she added.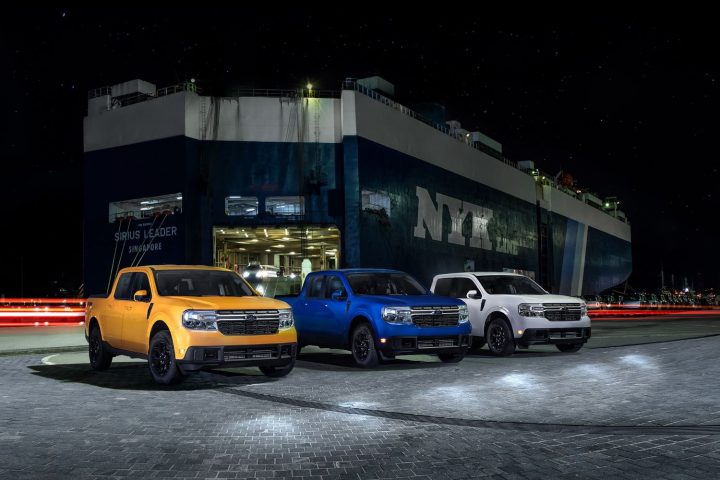 Brand & Model Sales
Ford sales increased 18.8 percent to 58,601 units:
Lincoln sales increased 16 percent to 2,121 units:
During the complete 2021 calendar year, Ford Motor Company Canada sales increased 1.7 percent to 243,828 units.
Sales Results - Q4 2021 - Canada - Ford
| MODEL | Q4 2021 / Q4 2020 | Q4 2021 | Q4 2020 | YTD 2021 / YTD 2020 | YTD 2021 | YTD 2020 |
| --- | --- | --- | --- | --- | --- | --- |
| BRONCO | * | 2,739 | * | * | 4,261 | 0 |
| BRONCO SPORT | +2,541.54% | 5,151 | 195 | +5,589.23% | 11,094 | 195 |
| E-SERIES | +8.09% | 815 | 754 | +9.48% | 3,336 | 3,047 |
| ECOSPORT | -47.29% | 593 | 1,125 | -39.05% | 2,966 | 4,866 |
| EDGE | +0.29% | 3,450 | 3,440 | -10.47% | 11,830 | 13,214 |
| ESCAPE | -12.58% | 5,094 | 5,827 | +9.32% | 25,960 | 23,747 |
| EXPEDITION | +16.97% | 972 | 831 | +40.68% | 4,876 | 3,466 |
| EXPLORER | +5.68% | 4,055 | 3,837 | +0.98% | 16,388 | 16,229 |
| F-SERIES | +17.77% | 27,980 | 23,758 | -9.52% | 116,401 | 128,649 |
| FUSION | -90.35% | 65 | 674 | -82.40% | 907 | 5,152 |
| GT | +203.03% | 3 | 1 | +25.00% | 15 | 12 |
| MAVERICK | * | 1,501 | * | * | 1,504 | 0 |
| MUSTANG | -34.71% | 444 | 680 | -8.89% | 4,224 | 4,636 |
| MUSTANG MACH-E | +18,233.50% | 1,100 | 6 | +72,433.33% | 4,352 | 6 |
| RANGER | -30.95% | 1,954 | 2,830 | +3.33% | 11,201 | 10,840 |
| TRANSIT | -45.73% | 2,241 | 4,129 | -0.59% | 14,328 | 14,413 |
| TRANSIT CONNECT | -60.57% | 444 | 1,126 | -36.59% | 2,272 | 3,583 |
| FORD TOTAL | +18.78% | 58,601 | 49,334 | +1.51% | 235,915 | 232,401 |
Sales Results - Q4 2021 - Canada - Lincoln
| MODEL | Q4 2021 / Q4 2020 | Q4 2021 | Q4 2020 | YTD 2021 / YTD 2020 | YTD 2021 | YTD 2020 |
| --- | --- | --- | --- | --- | --- | --- |
| AVIATOR | +39.59% | 691 | 495 | +5.26% | 2,043 | 1,941 |
| CONTINENTAL | -95.05% | 1 | 20 | -81.71% | 15 | 82 |
| CORSAIR | +61.38% | 773 | 479 | +23.73% | 2,503 | 2,023 |
| MKZ | -83.33% | 6 | 36 | -78.26% | 35 | 161 |
| NAUTILUS | -28.38% | 323 | 451 | -7.30% | 1,625 | 1,753 |
| NAVIGATOR | -6.03% | 327 | 348 | +8.44% | 1,311 | 1,209 |
| LINCOLN TOTAL | +15.96% | 2,121 | 1,829 | +5.05% | 7,532 | 7,170 |
Sales Results - Q4 2021 - Canada - FMC Totals
| BRAND | Q4 2021 / Q4 2020 | Q4 2021 | Q4 2020 | YTD 2021 / YTD 2020 | YTD 2021 | YTD 2020 |
| --- | --- | --- | --- | --- | --- | --- |
| FORD TOTAL | +18.78% | 58,601 | 49,334 | +1.51% | 235,915 | 232,401 |
| LINCOLN TOTAL | +15.96% | 2,121 | 1,829 | +5.05% | 7,532 | 7,170 |
| FMC CANADA TOTAL | +18.68% | 60,722 | 51,163 | +1.62% | 243,447 | 239,571 |
About The Numbers
All percent change figures compared to Ford Motor Company Canada sales for Q4 2020, unless noted otherwise
Further Reading & Sales Reporting
Running Ford Motor Company sales numbers
Ford Motor Company Q4 2021 sales reports:

Ford Motor Company sales Q4 2021 U.S.A
Ford Motor Company Canada sales Q4 2021 (this page)

Ford Canada sales Q4 2021
Lincoln Canada sales Q4 2021

Ford Motor Company Argentina sales Q4 2021
Ford Motor Company Brazil sales Q4 2021
Ford Motor Company Korea sales Q4 2021

Ford Motor Company Korea sales October 2021

Ford Korea sales October 2021
Lincoln Korea sales October 2021

Ford Motor Company Korea sales November 2021

Ford Korea sales November 2021
Lincoln Korea sales November 2021

Ford Motor Company Korea sales December 2021

Ford Korea sales December 2021
Lincoln Korea sales December 2021

Ford Motor Company Mexico sales Q4 2021
Ford Russia sales Q4 2021

Ford Russia sales October 2021
Ford Russia sales November 2021
Ford Russia sales December 2021