While no official Ford Mustang Mach-E police vehicle is available to purchase from The Blue Oval as of now, the automaker did create a prototype packing the Mach-E GT's powertrain a few months ago, which was good enough to become the first EV to pass Michigan State Police testing. That same testing also found that the Ford Mustang Mach-E is suitable for carrying police equipment. However, since the idea of a Mach-E police vehicle is so new, it's still unclear how well the Mach-E might stand up to its ICE counterparts in a number of ways, but it seems that upfitting costs are very similar, according to Automotive News.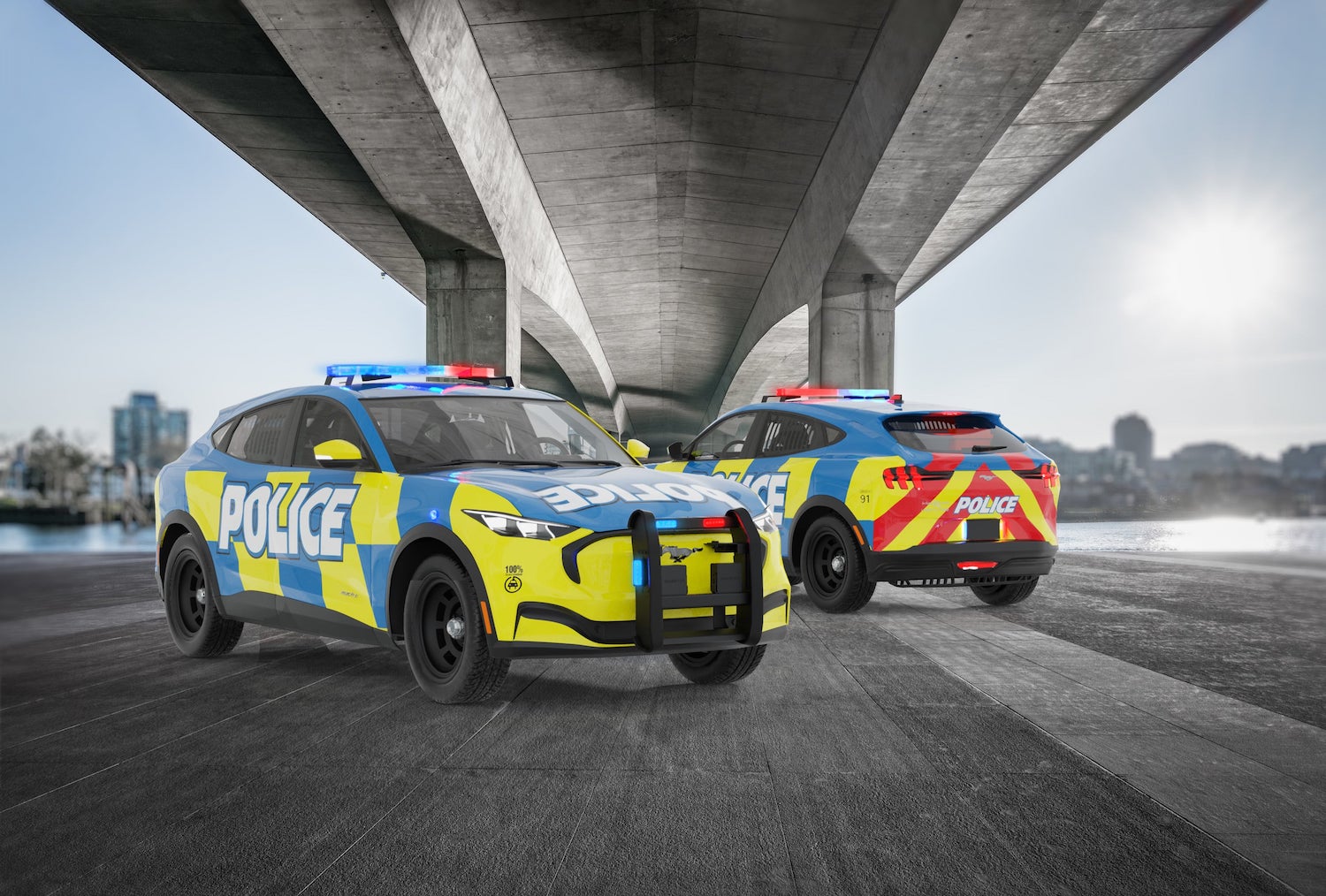 While upfitting costs vary greatly from vehicle to vehicle and the types of equipment required in each, those costs generally come in somewhere between $12,000-$20,000. As Ford Authority reported earlier this month, Cyberkar Systems – a company that specializes in high-end technological solutions for emergency vehicles – is currently upfitting a Ford Mustang Mach-E for law enforcement use in the city of Repentigny in Quebec, Canada, and that company has stated that the costs to convert the EV crossover are very comparable to an ICE vehicle.
The project is expected to be completed this spring and consists of adding a bevy of equipment to the Mach-E, including emergency lights, a light bar, push bumper, front and rear trunk storage compartments, a full police cruiser interior, and a variety of police functions that will be added to the vehicle's touchscreen.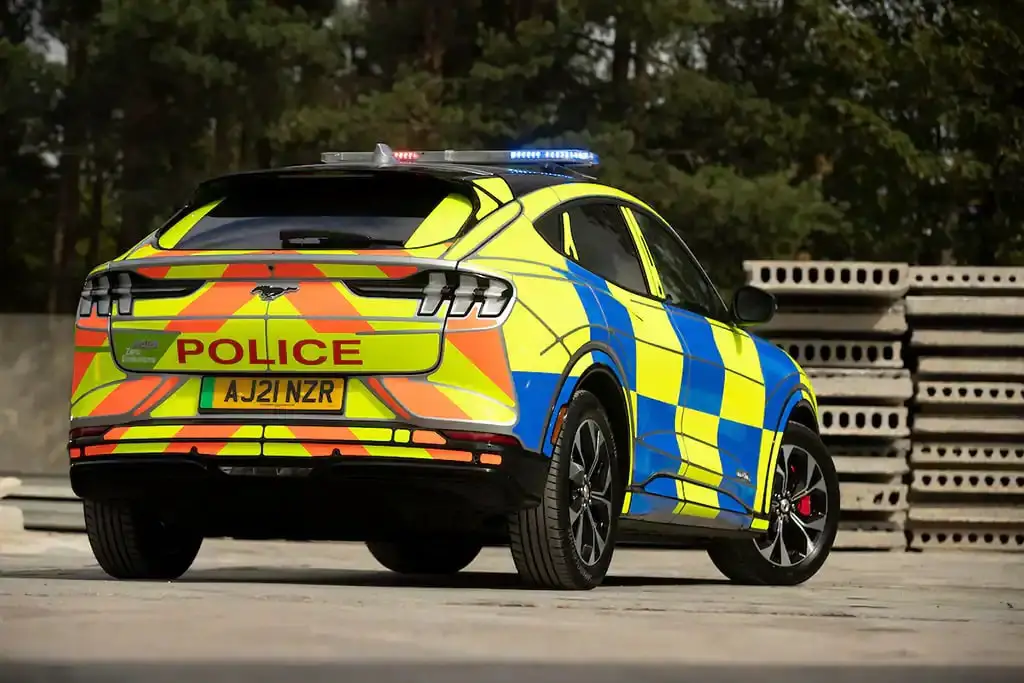 Cyberkar's Mach-E police conversion is the first of many expected to enter service in Repentigny over the next several years and will be tested and tweaked as needed once it's completed. However, it certainly isn't the first Mach-E vehicle in use by emergency and fleet services around the globe. In fact, the electrified crossover is already on duty in Ann Arbor, Michigan, the UK, and in New York City as a taxi cab, while the Department of Homeland Security (DHS) will begin testing the Mach-E as a potential law enforcement vehicle in the coming months.
We'll have more on the Mach-E soon, so be sure and subscribe to Ford Authority for more Mustang Mach-E news and continuous Ford news coverage.