Piloting next-gen Ford Mustang race cars, Roush Fenway Keselowski Racing swept both qualifying races at the Nascar Bluegreen Vacations Duels at Daytona International Speedway on Thursday, February 17th.
In the first of the two Duel races, it seemed the train of Chevrolet Camaro cars fielded by Hendrick Motorsports was unstoppable. However, pit strategy came into play halfway through the 60-lap event. The Chevrolets in the field elected to pit before the Fords, and each of the Camaros took on four new tires in hopes the refreshed grip would prove useful in the latter part of the short qualifying race.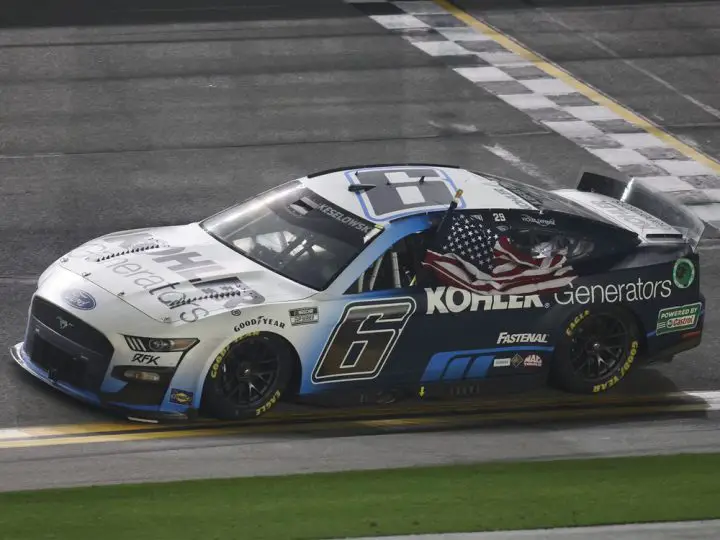 One lap later, the Ford Mustangs rolled onto Pit Road, taking only two tires and favoring speedy pit stops over potential gain from four fresh tires. This strategy broke the field into two packs, and the Mustangs, led by Ryan Blaney's No. 12, easily put a healthy distance between themselves and the Chevys. With four laps to go, Keselowski executed a perfect pass on Blaney to snag the lead and never looked back, taking his first win as a new Nascar team owner.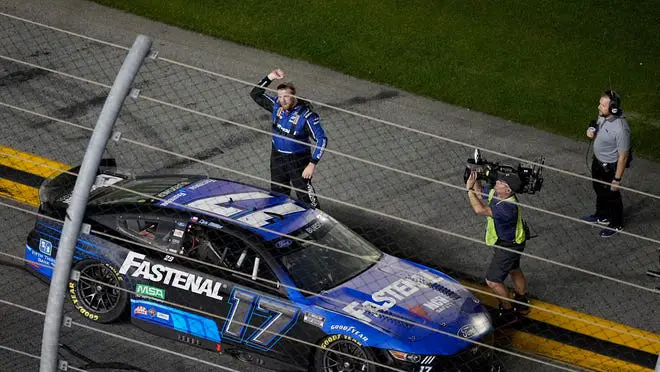 The second Duel culminated in a dramatic conclusion that saw race leader Joey Logano's Mustang nose-first into the wall in the Daytona Superstretch. Logano attempted to block second-place BFK driver Chris Buescher on the last lap, throwing his No. 22 Mustang across the nose of the No. 17, causing him to spin and forcing his nose into the wall. Logano was the only car involved in the incident, and will be forced to move to a backup car for the Daytona 500 on Sunday. He will start at the rear of the field.
Greg Biffle locked his no. 44 Camaro into the Daytona 500, along with Jaques Villeneuve in the No. 27 Mustang, Noah Gragson in the No. 62 Camaro, and Kaz Grala in the No. 50 Camaro.
The Camaros of Kyle Larson and Alex Bowman will lead the field to green for the Daytona 500 on February 20th at 2:30 p.m. ET. Keselowski and Buescher will start behind them.
Subscribe to Ford Authority for more Nascar news, Ford Mustang news and 24/7 Ford news coverage.