Ford Motor Company has filed a patent for a vapor injection heat pump system, Ford Authority has learned.
The patent was filed on June 18th, 2019, published on February 22nd, 2022, and assigned serial number 11254190B2.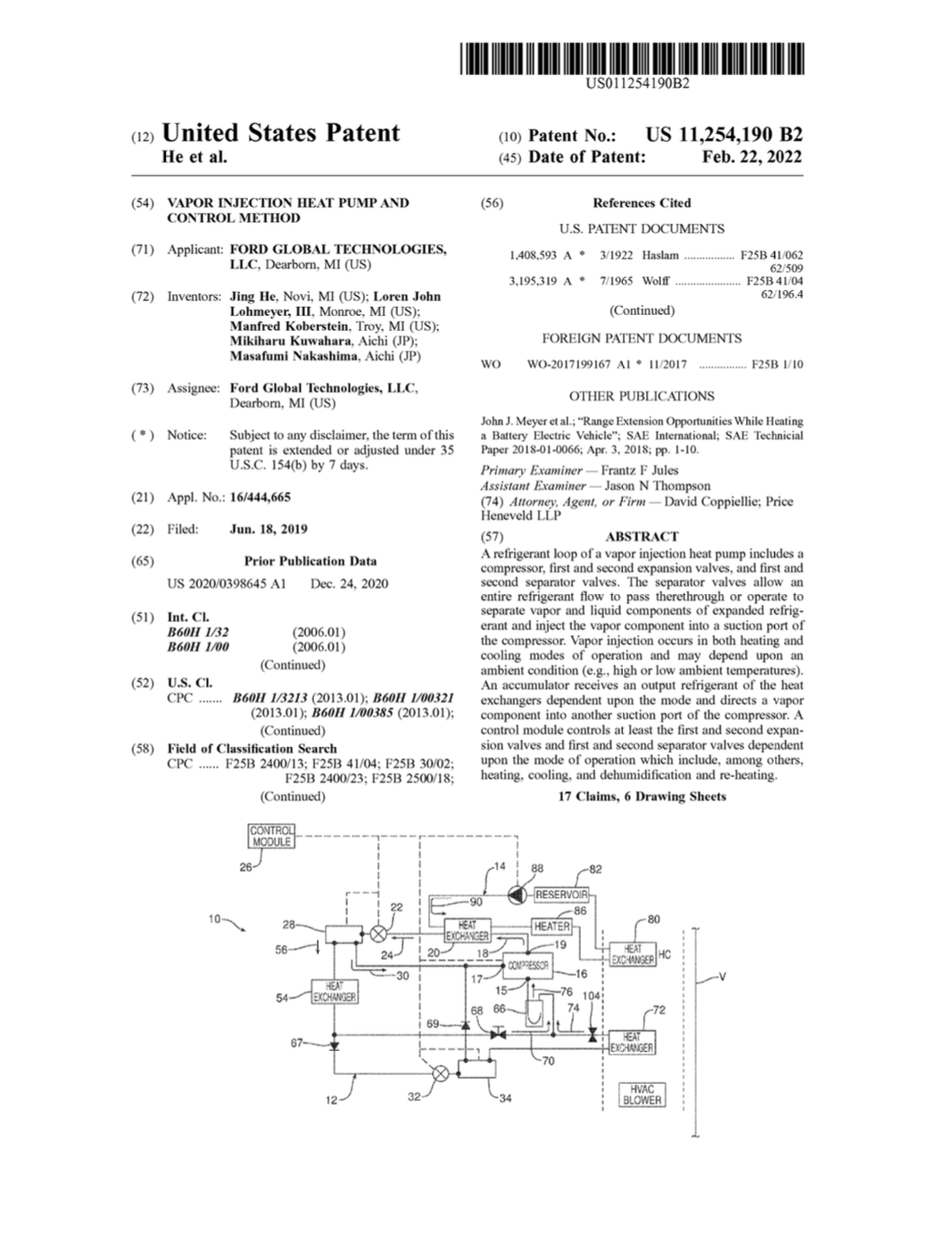 The Ford Authority Take
Tesla currently utilizes heat pumps in some of its EVs, but that hasn't always been the case. EV batteries tend to lose considerable range in cold temperatures, while running the heater also draws considerably more power from the battery. In some cases, winter driving can reduce range by as much as 40 percent, in fact, which is a big problem for EV owners. However, heat pumps mitigate this problem by functioning somewhat like a refrigerator compressor – as in, these units move heat from one place to another, almost like a reverse air conditioner.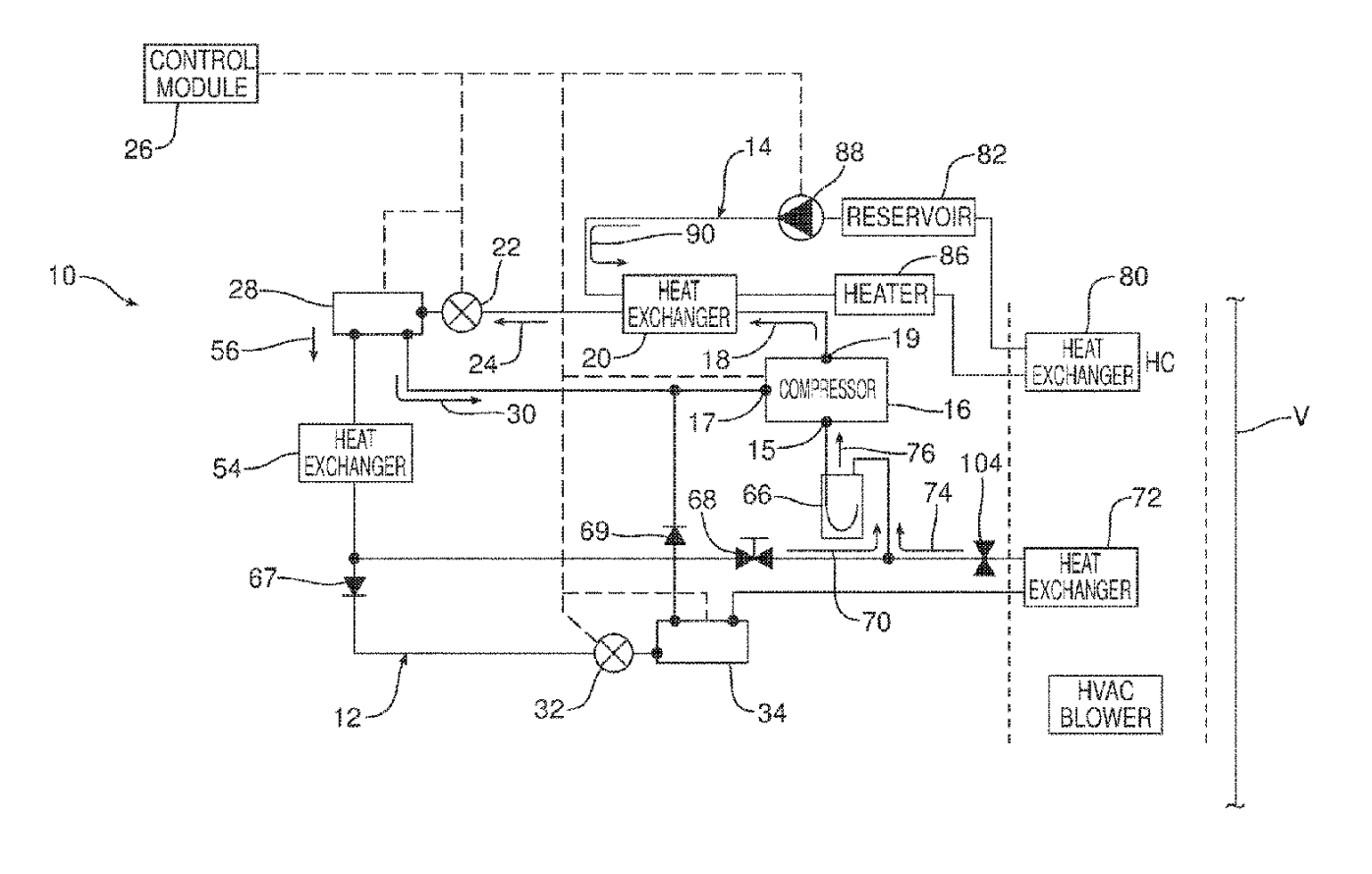 The Ford Mustang Mach-E and Ford F-150 Lightning don't come equipped with heat pumps, though this patent proves that FoMoCo has been thinking about that particular feature for at least a couple of years now. The super-efficient heat pump is quite common in a number of EVs already, including the Tesla Model Y, Nissan Leaf, Kia Soul EV, and Volkswagen e-Golf.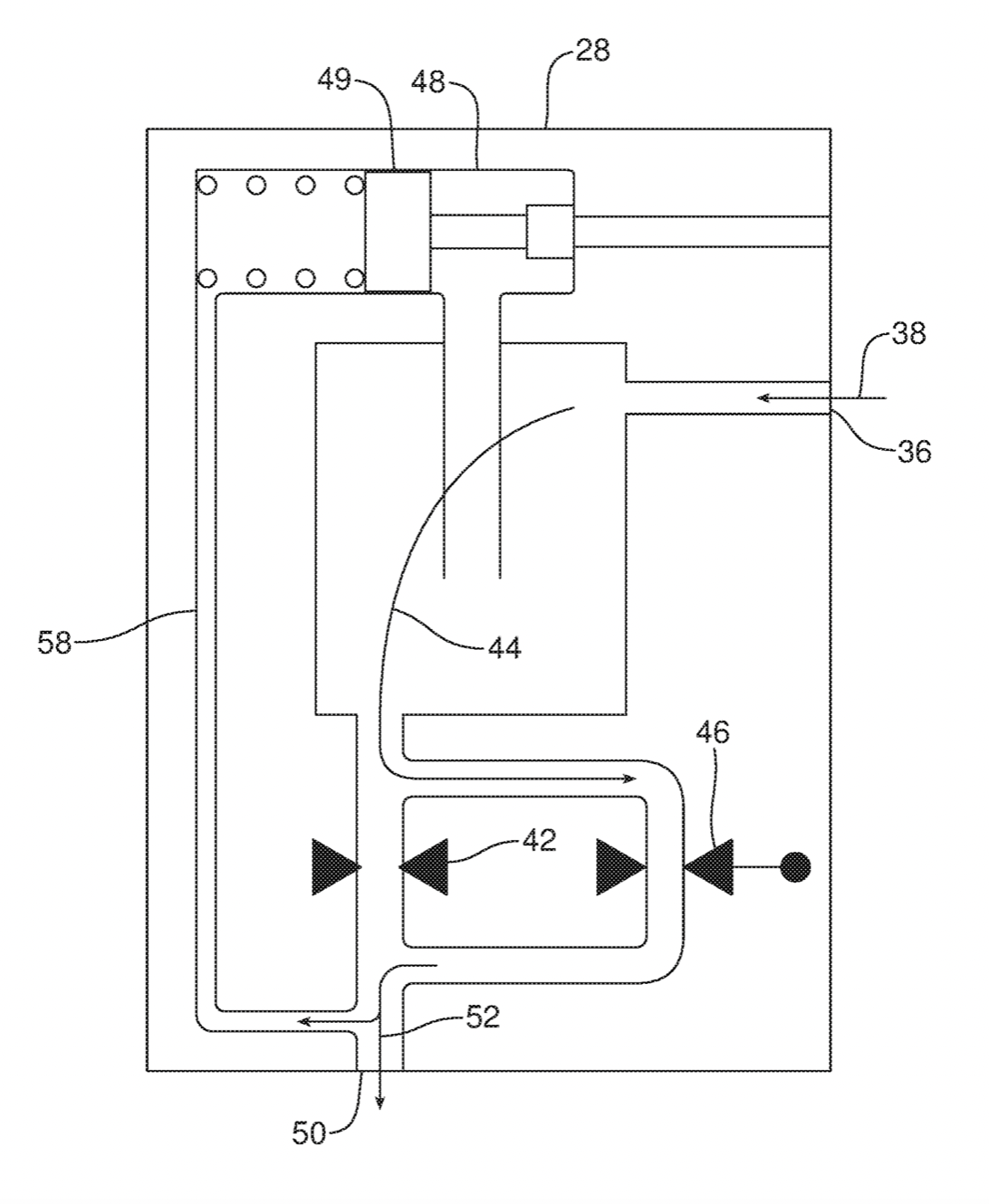 Ford's heat pump patent depicts a unit similar to what's in use in a number of vehicles today, though it was created back in the summer of 2019, which could mean that the automaker passed on utilizing it in its current wave of EVs. That doesn't mean that Ford won't reconsider including a heat pump in future models, of course, and it may be something that owners who live in cold climates will miss in the meantime.
We'll have more on this and all Ford patents soon, so be sure and subscribe to Ford Authority for the latest Ford trademark news, Ford business news, and ongoing Ford news coverage.