The next gen Ford Mustang NASCAR racer was revealed last May, ushering in an entirely new era for the long-running motorsports series. The next-gen Ford Mustang NASCAR racer replaces the outgoing model, which has been in service since 2013, following two years of development in what is truly a clean-sheet redesign with the capability to run hybrid and all-electric powertrains in the future. The new NASCAR pony made its debut this past weekend at the inaugural Busch Light Clash at the Los Angeles Memorial Coliseum, and it was a successful one, as driver Joey Logano piloted his number 22 Mustang to victory.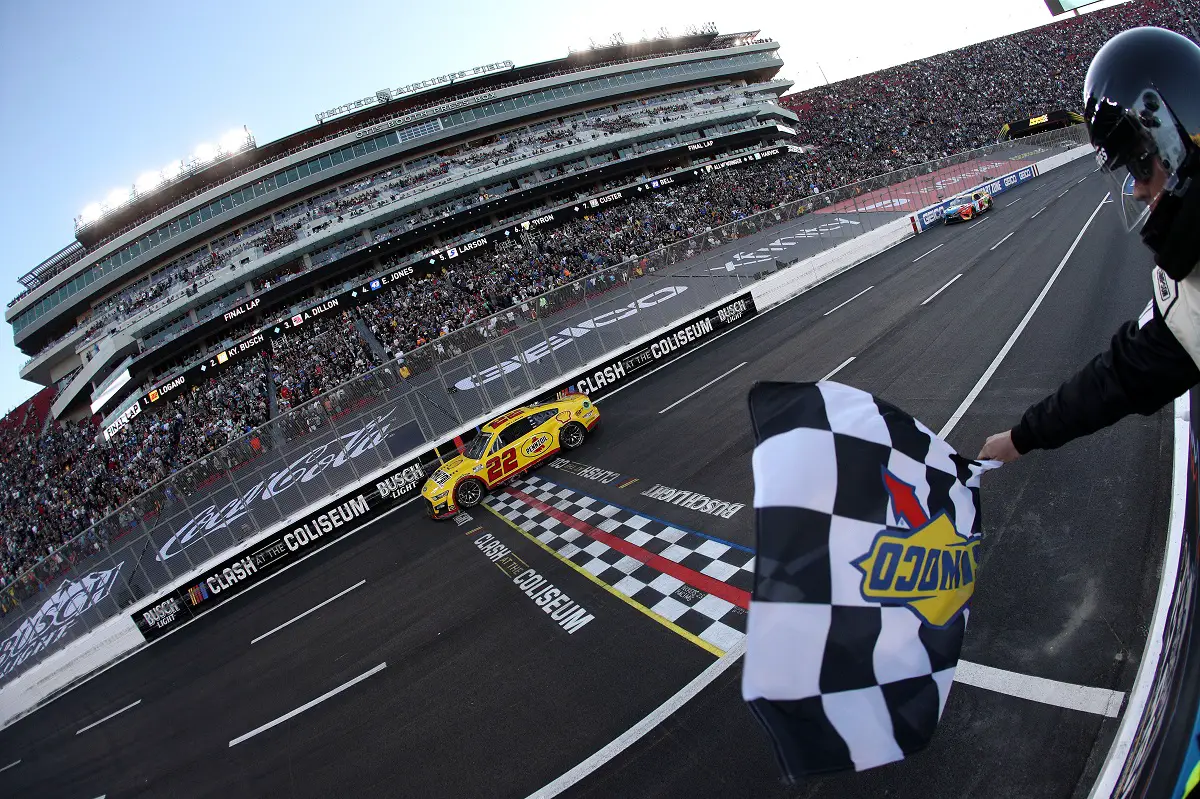 Joey Logano trailed Kyle Busch and his number 18 Toyota Camry after Busch started from the pole position in Heat 1 in the grid-setting qualifying races on Saturday. However, Logano managed to pass Busch on lap 116 and didn't relinquish that lead for the final 35 laps of the race. The win was Logano's second in NASCAR's season-opening exhibition race, making him just the second Ford driver to achieve that mark, aside from three-time winner Dale Jarrett.
Meanwhile, a couple of Logano's fellow Ford drivers found some success at the first-ever event as well, as Cole Cluster finished 7th, followed by Kevin Harvick in 10th and Harrison Burton coming in 12th. They'll all look to carry that momentum into the NASCAR Cup Series' regular-season opener – the iconic Daytona 500 – on Sunday, February 20th.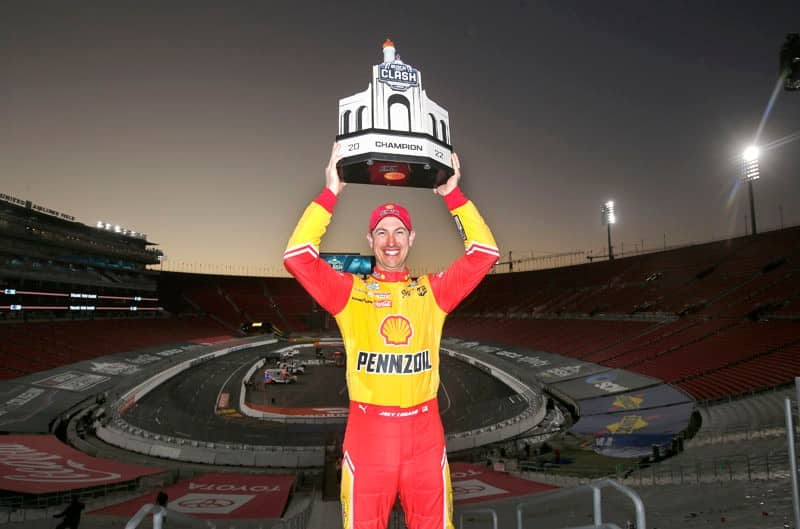 "I can't believe it," Logano said after the race. "We're here. The L.A. Coliseum. We got the victory with the old Shell/Pennzoil Mustang.  This is an amazing event. Congratulations, NASCAR. Such a huge step in our industry to be able to do this, put on an amazing race for everybody. I'm out of breath. I was so excited about this. This is a big win. My wife is having a baby tomorrow, our third one, so a pretty big weekend for us."
We'll have more on the new NASCAR Mustang soon, so be sure and subscribe to Ford Authority for more Ford Mustang news and 24/7 Ford news coverage.