The 2022 Ford Bronco Raptor was just revealed back in January as the ultimate high-performance off-road version of the Ford Bronco, and as expected, it's available with a number of options including a graphic delete and upgraded graphic. But while the Bronco Raptor is quite a bit different than the regular old 2022 Ford Bronco, it still shares a number of things in common with that model, including the location of the front license plate holder. However, the tube doors available as an option for all 2022 Ford Bronco models – including the new Everglades – are not available on the Bronco Raptor.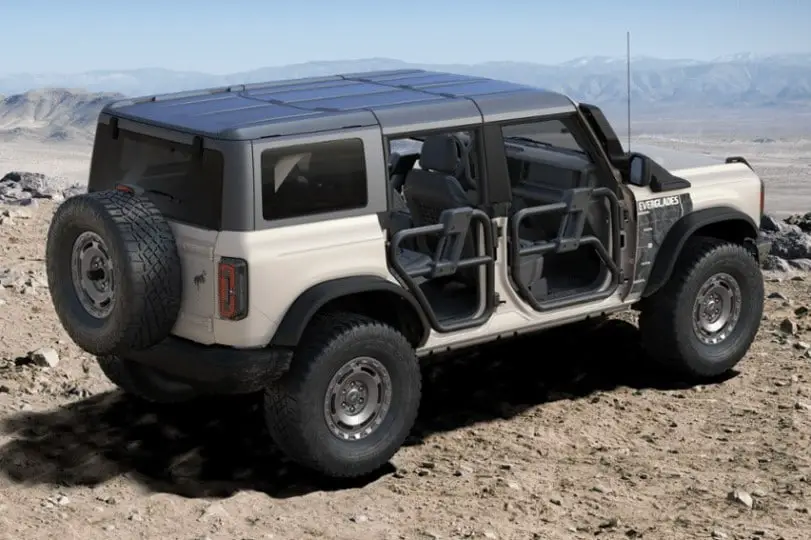 It's unclear why tube doors are not available for the Bronco Raptor, and Ford did not respond to a request regarding why these doors cannot be paired with Bronco Raptor orders. Regardless, the new tube doors are constructed from high-strength two-inch steel and are powder-coated black. The doors also feature paintable handle covers made from heavy-duty injection-molded plastic, meet all of FoMoCo's safety requirements, and provide additional brush protection out on the trails.
Meanwhile, The Blue Oval recently stopped taking 2022 Ford Bronco orders as demand continues to exceed the automaker's production capacity. Both the Bronco Raptor and Everglades will be produced in limited quantities, with most Raptor models and all Everglades examples going to unscheduled order holders. The same applies to Ford's newly optional H.O.S.S. 3.0 suspension system, which is available exclusively to unscheduled order holders on Wildtrak trim Broncos.