Ford enthusiasts of a certain age will recall a bygone era where a number of compelling European products existed as forbidden fruit for would-be American buyers. Insatiable desires were met last decade though, and for a brief period of time, U.S. showrooms were stocked with formidable products like the Ford Fiesta ST and Ford Focus RS. However, those days are now gone, as tantalizing products like the Ford Puma and Ford Mondeo are being offered in specific markets only. The same applies to the svelte Ford Evos, an all-new hatchback/utility vehicle available only in China, a decision that will likely remain in place until the heat death of the universe. Our photographers recently caught a 2022 Ford Evos gallivanting around Michigan, an occasion that represents our highest quality look at the exotic thus far.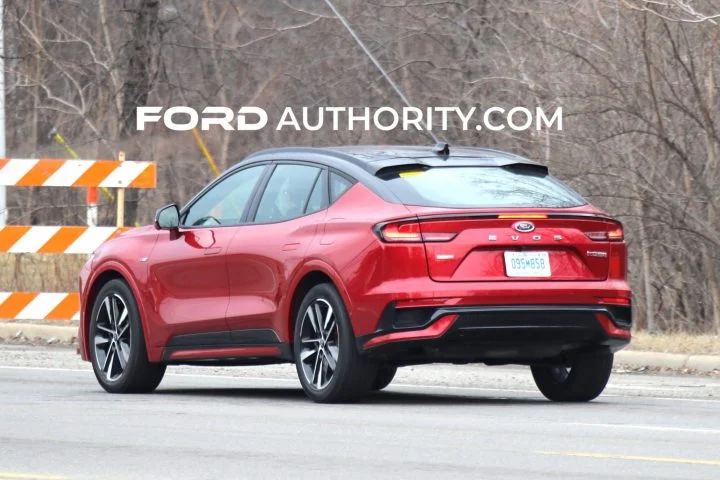 As a closely related sibling to the all-new Ford Mondeo, the 2022 Ford Evos rides on the Ford C2 Platform, although it departs from its traditional sedan counterpart by offering Chinese customers some utility to go with its athletic appearance, which shares some visual elements with the rear end of the Ford Mustang Mach-E. However, this particular model offers a black painted roof, which is not offered on the EV. Regardless, it hosts what Ford has dubbed the "Progressive Energy in Strength" design philosophy that's meant to project agility and responsiveness, according to the automaker.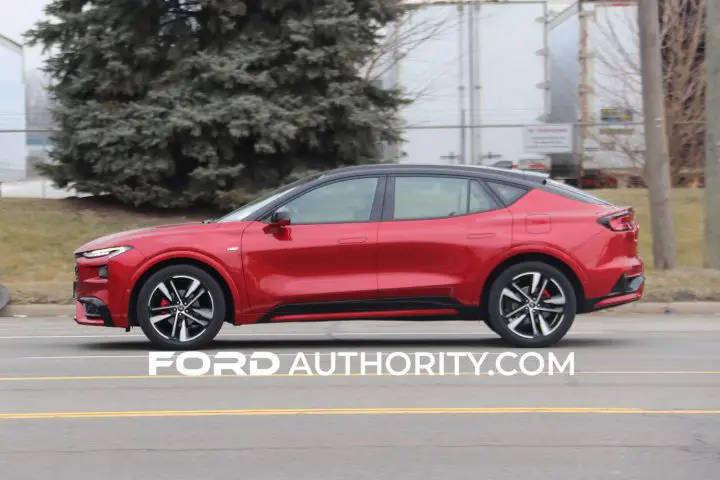 While The Blue Oval offers a number of sedans in China, it is explicitly focused on crossovers in the country, and is revamping its customer service operations to cater to younger buyers. That said, it's never been more clear to trace the shared components between the Mondeo and Evos, as both models seem to share virtually everything from the front end all the way to the A pillars. They also make do with the same Ford 2.0L EcoBoost I-4 engine paired to the company's eight-speed automatic transmission, which is currently offered on a wide variety of FoMoCo vehicles.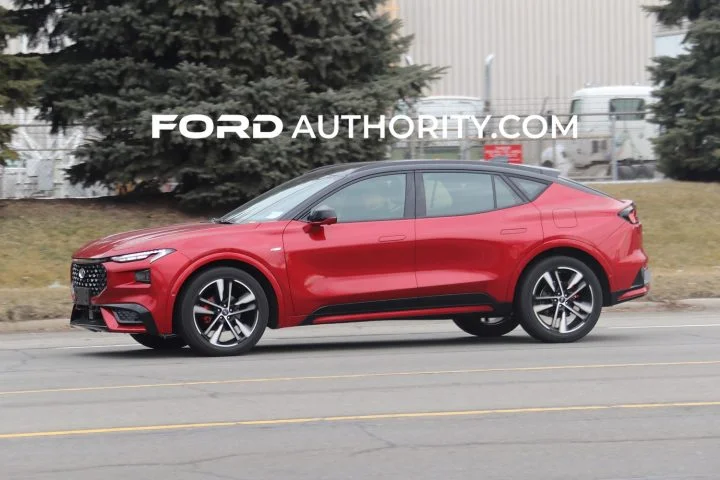 Sadly, as Ford Authority previously explained, the 2022 Ford Evos is very much not heading to U.S. dealers, despite the fact that this is definitely not the first time the crossover has made an appearance in North America. Neither is the Mondeo's upscale variant, the Lincoln Zephyr, a vehicle that officially launched in the country very recently. There is a chance that a more wagon-like Ford Fusion Active could make its way to North America, but as of right now, that model only exists as nothing more than a vague rumor.
We'll have more on the 2022 Ford Evos soon, so subscribe to Ford Authority for more Ford Evos news and the latest Ford news coverage.