As we inch closer to the official launch of the 2022 Ford F-150 Lightning this spring, FoMoCo is providing more and more details regarding the grueling testing the all-electric pickup has undergone to get to this point. Most recently, that includes some extreme cold weather testing in Alaska, but Ford also wanted to ensure that the F-150 Lightning was able to tow heavy loads up steep inclines in those same frigid temperatures, as well as in the heat of summer in the desert. Thus, it headed out to two of the toughest real-world towing routes in the U.S. – the Davis Dam and the Ike Gauntlet – to do just that.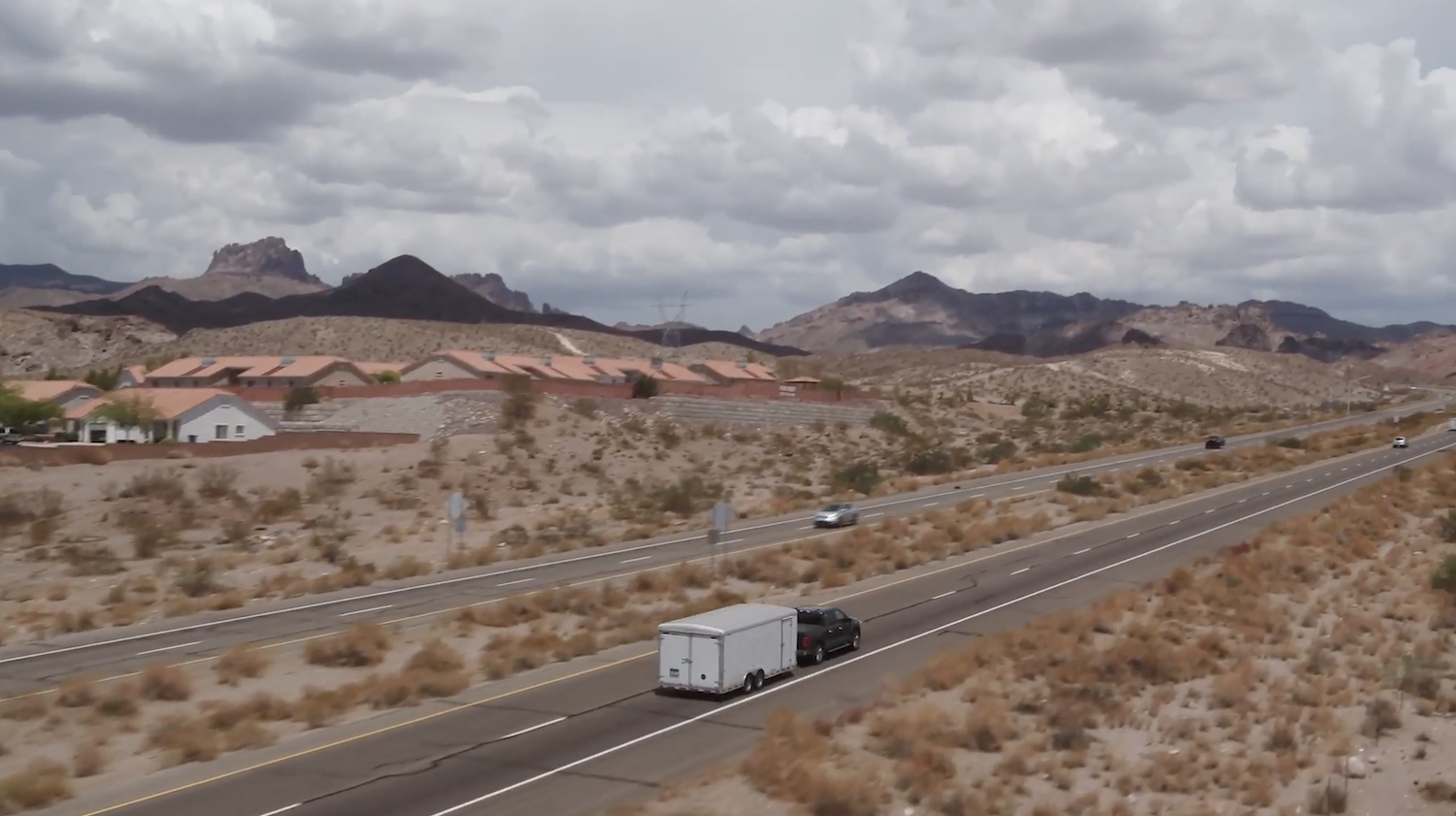 This 2022 Ford F-150 Lightning tow testing started last summer at the Davis Dam, which is located on State Route 68 between Las Vegas and the Hoover Dam. The particular section Ford was interested in covers 11.4 miles and ascends from 550 feet elevation to 3,500 feet in that span, which is a rather grueling test for any vehicle, whether it be ICE-powered or an EV. During testing, temperatures reached 118 degrees Fahrenheit.
Next up, Ford took the F-150 Lightning up the frigid Ike Gauntlet, an 8-mile stretch of I-70 in Colorado that ascends at a 7 percent incline to a maximum elevation of 11,158 feet above sea level. Ford's team started out in Boulder, Colorado, and ended their trip in Frisco, Colorado with ambient temperatures hovering around -2 degrees. They piloted pre-production pickups equipped with both standard and extended range battery packs, towing 24-foot long double-axle SAE-graded test trailers with frontal areas of 60 square feet that weighed in at the Lightning's maximum towing capacity of 10,000-pounds. According to Ford, the truck reportedly performed "flawlessly" throughout both tests.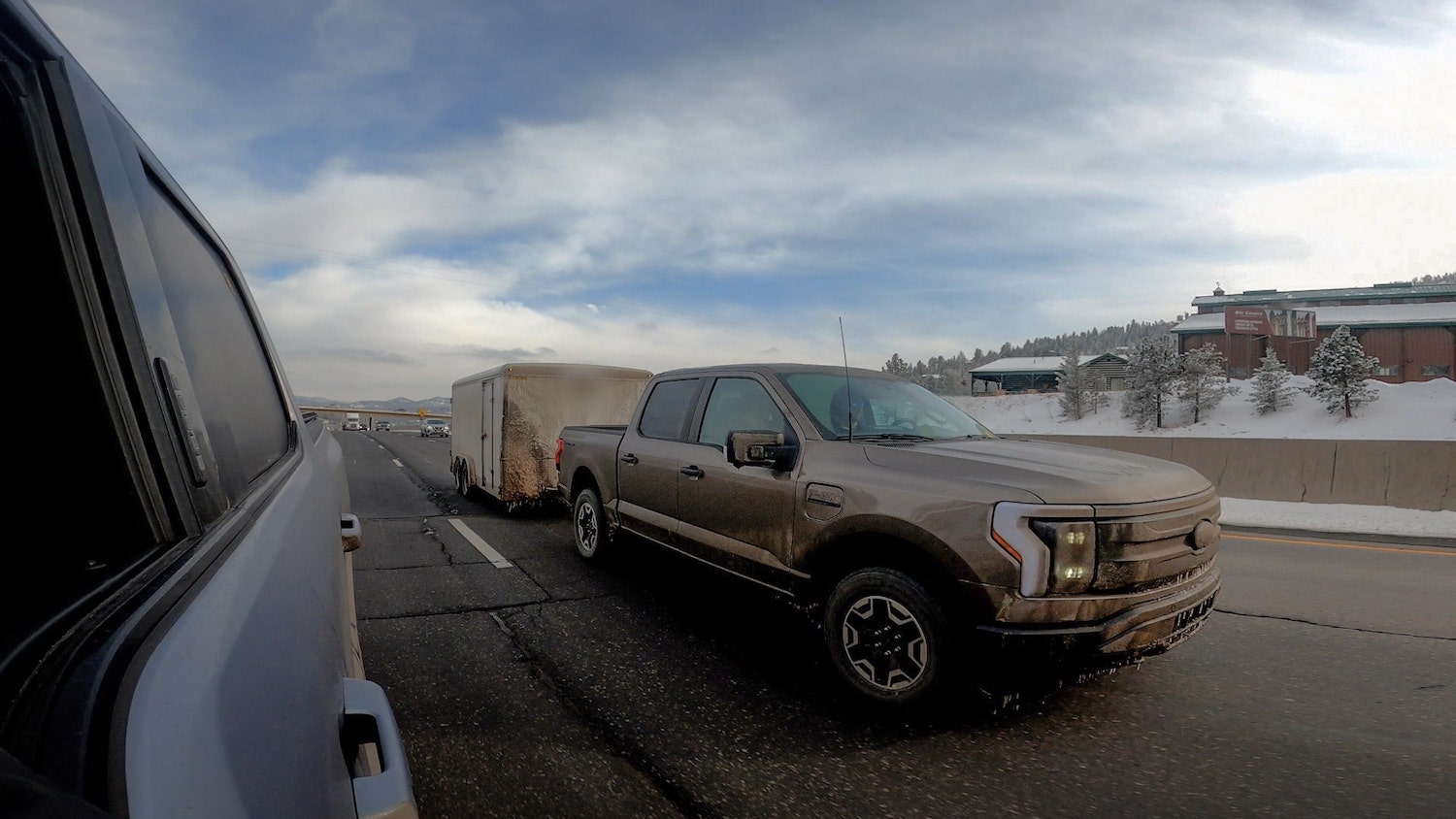 Meanwhile, the first examples of the F-150 Lightning – which remains one of the most considered electrified vehicles on the market – have already been scheduled for production, while the next wave of order conversions is set to go out this summer. The EV pickup's official EPA estimated range figures were also just released yesterday, and in some cases, beat Ford's targets.
We'll have more on the F-150 Lightning soon, so be sure and subscribe to Ford Authority for the latest Ford F-Series news, Ford F-150 news, F-150 Lightning news, and non-stop Ford news coverage.