In recent months, YouTuber Ford Tech Makuloco has spoken at length about the Ford 5.4L Triton V8 three-valve engine and its many flaws, while also talking about how important it is to replace the engine's roller followers and use the right spark plugs. But he isn't the only technician that has harped on the Ford 5.4L Triton V8 three-valve powerplant, as fellow YouTuber the Car Wizard – otherwise known as David Long – has also spent quite a bit of time talking about the ill-fated engine, including in this recent video that breaks things down rather nicely.
As a mechanic in Kansas, Long sees a lot of Ford F-150 models with the three-valve Triton come into his shop in various states of disrepair, including this 2005 model with a seized engine and a bad transmission. The owner of this pickup is having the drivetrain replaced, which Long notes is a $7,000 job, with around three-quarters of that going to the engine alone, mostly for labor. When removing the old engine, Long notes that the oxygen sensor was seized, while many other components are worn out as well.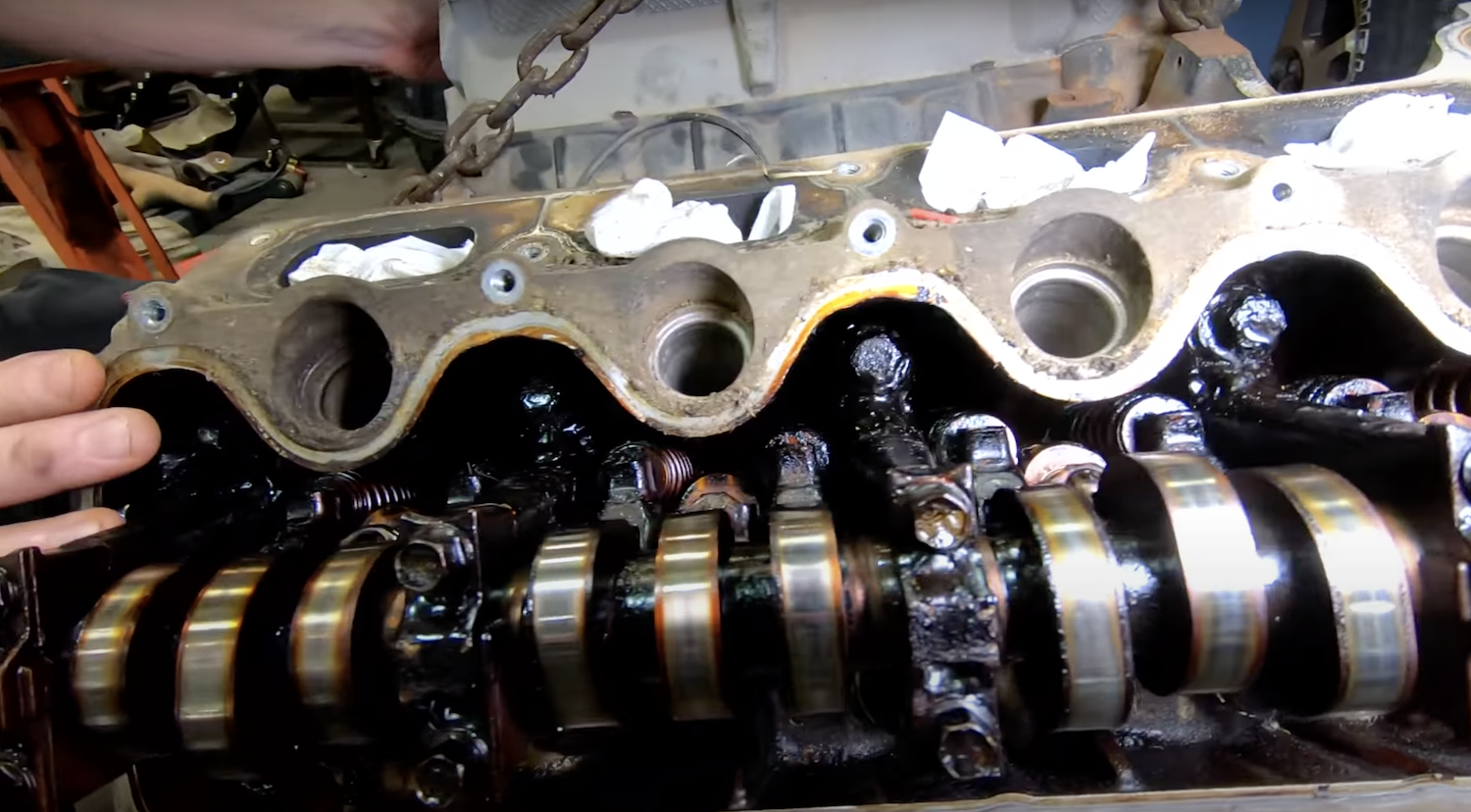 Long doesn't completely disassemble the old 5.4 as he is using it to cover the core charge for its replacement but does note that he was able to free it up by hand after taking it out of the truck. Before deciding to simply get a new engine, the owner had another shop replace the cam phasers, chain, oil pump, and guides on the old one, but to no avail. As Long notes, this is all wasted money that could have been saved by simply taking one valve cover off and peeking inside to see what was really going on.
There, a quick look reveals that there are metal flakes present in a large amount of sludge covering the engine's internals, things that the last person that worked on this truck should have noticed. In this case, the F-150 was the owner's dad's truck, so it has some sentimental value, which is why he's investing the money to get it fixed. But as Long points out, this is the 16th blown three-valve that he's had in his shop, a truly cautious tale for anyone considering buying one in the future.
We'll have more videos like this to share soon, so be sure and subscribe to Ford Authority for the latest Ford F-Series news, Ford F-150 news, and continuous Ford news coverage.