Over the past several years, the Ford brand has invested considerable resources into autonomous vehicles, partnering with Google to develop AV technology at Michigan Central Station, poaching executives from Apple and other tech giants, teaming up with Walmart for AV deliveries, and even using autonomous vehicles to deliver fresh food to residents of Detroit. As a byproduct of its efforts, the Ford brand has also been recognized by consumers as one of the most trusted for developing AVs, according to a new study from AutoPacific.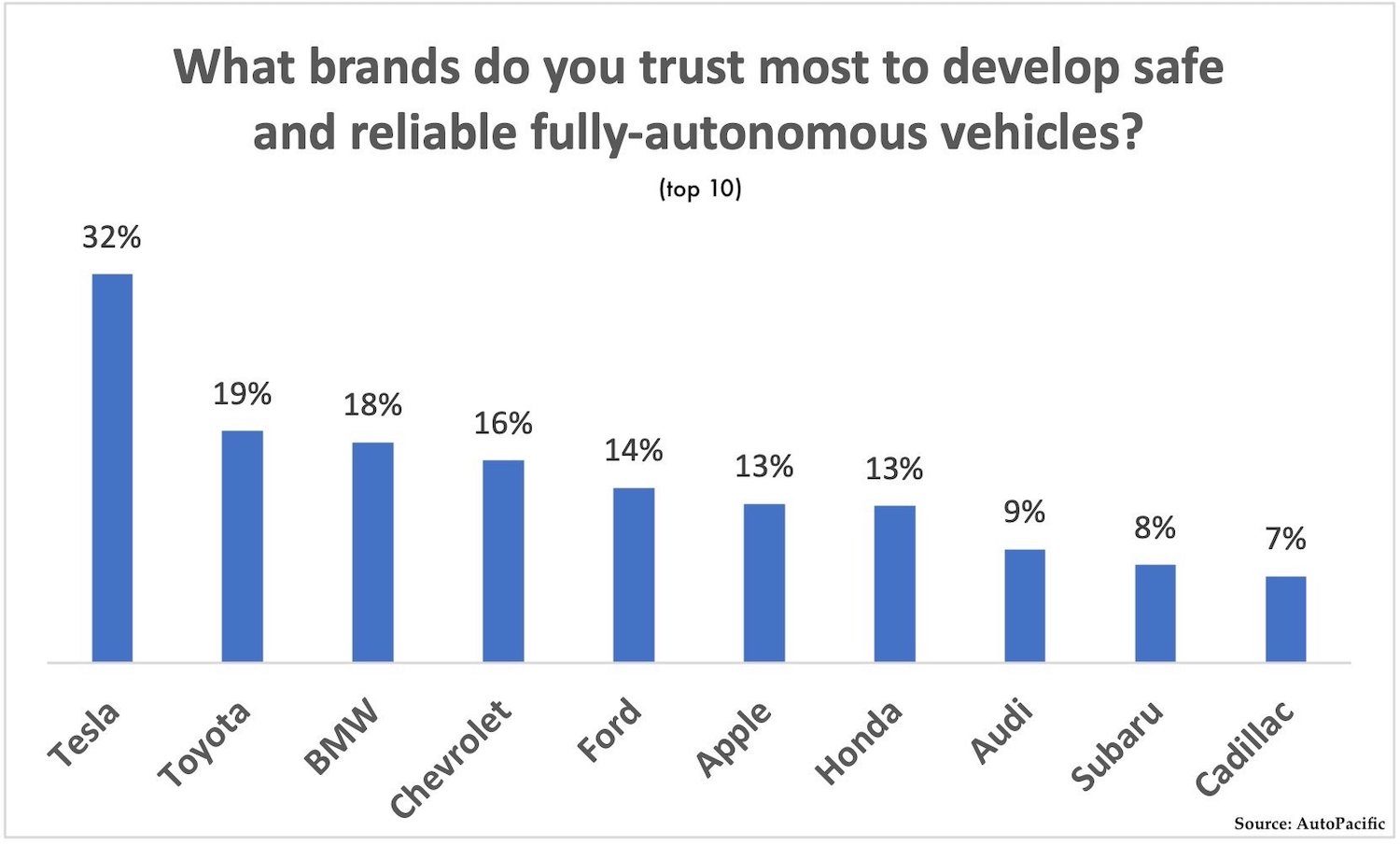 AutoPacific recently polled over 600 licensed drivers aged 18-80 in the United States on a number of areas revolving around autonomous vehicles and discovered that Tesla was the brand that consumers trust the most to develop AVs, with 32 percent of participants indicating that they trust the EV automaker to create a safe self-driving vehicle. Tesla was followed by Toyota (19 percent), BMW (18 percent), Chevrolet (16 percent), Ford (14 percent), Apple (13 percent), Honda (13 percent), Audi (9 percent), Subaru (8 percent), and Cadillac (7 percent) in the top ten among 56 different brands.
Interestingly, more survey respondents in the 18-39 age group trusted brands like Tesla and BMW more than Ford, Chevrolet, and Cadillac even though both Ford and General Motors already offer Level 2 semi-autonomous hands-free highway assist features. Apple, on the other hand, hasn't even produced a vehicle of any kind yet, though its work in that regard has been ongoing for years now.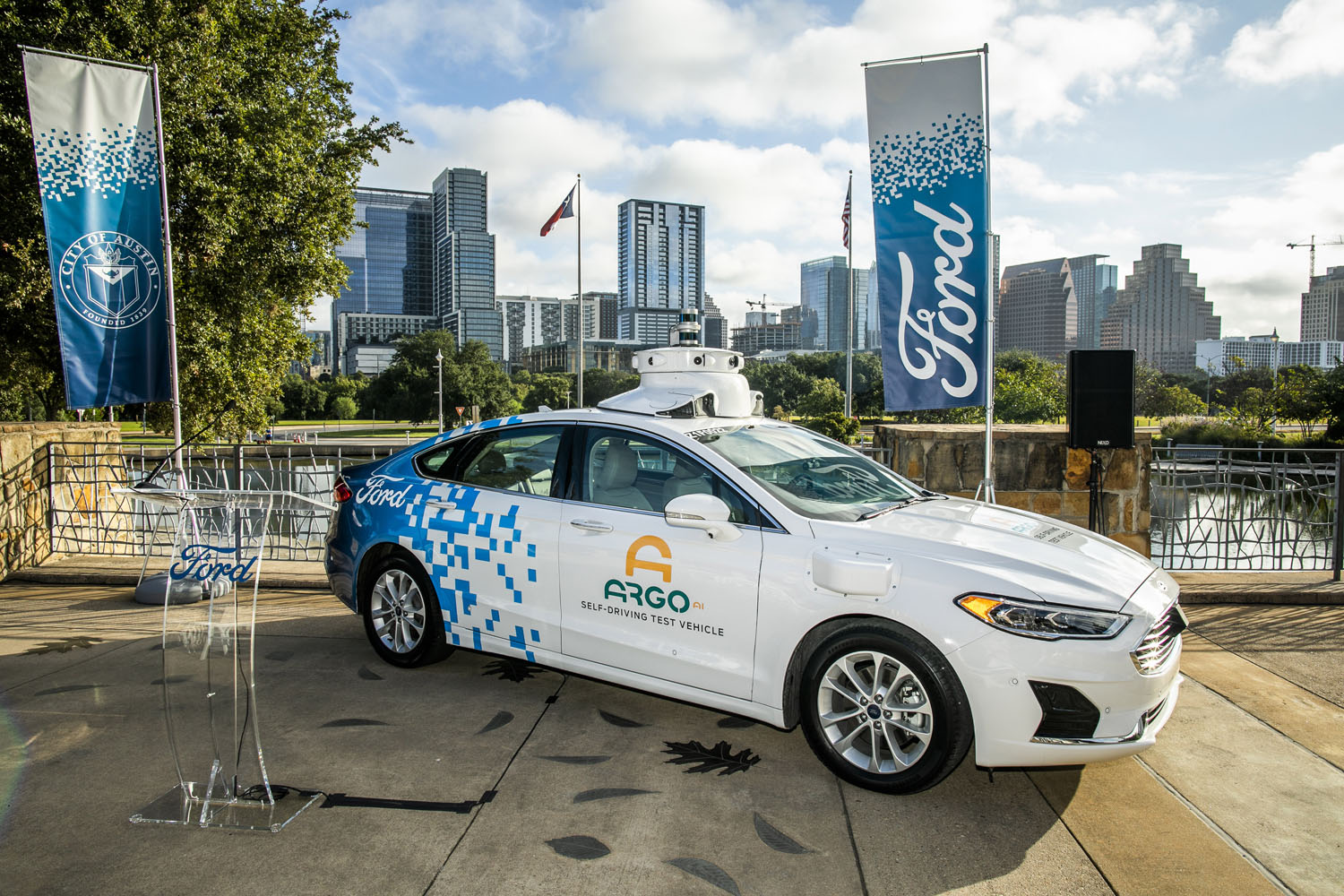 Meanwhile, 22 percent of the younger age group of 30-39 said that they want AVs on the market as soon as possible, followed by 14 percent of those ages 18-29, and just 3 percent of those ages 60 and up. Regardless of age group, the vast majority of participants indicated that they would prefer to wait until autonomous vehicles have a proven track record of safety and reliability before hopping in one.
We'll have more on Ford's autonomous vehicle efforts soon, so be sure and subscribe to Ford Authority for 24/7 Ford news coverage.