Ford has ramped up its investment into EVs significantly in recent months, even going so far as to commit to transitioning its European passenger vehicle lineup to 100 percent electric power in the coming years. However, we aren't quite yet at the point where electric vehicles are feasible for everyone, and that's a fact that Ford CEO Jim Farley is well aware of, as he revealed at the automaker's recent reorganization press conference.

"The one thing that people need to understand is that a lot of our ICE products, those segments are not served well with electrical vehicles," Farley said. "If you have a Super Duty and you're pulling a horse trailer in Montana, an electrical vehicle isn't an ideal solution. And so, a lot of the vehicles we've shrunk wrapped the company around, the ICE vehicles, are those kinds of vehicles."
This revelation came amid the announcement that Ford is splitting its business into two distinct entities – Ford Blue for ICE-powered vehicles, and Model e for EVs. However, it isn't a huge surprise given FoMoCo's prior revelations, including the fact that its electrification efforts are currently focused on its "icons" and commercial vehicles, as well as models with a gross vehicle weight rating (GVWR) of less than 8,500 pounds, at least for the time being. And, as Ford Authority reported back in November of 2020, the automaker also isn't planning on building a Ford Super Duty EV at this time, either.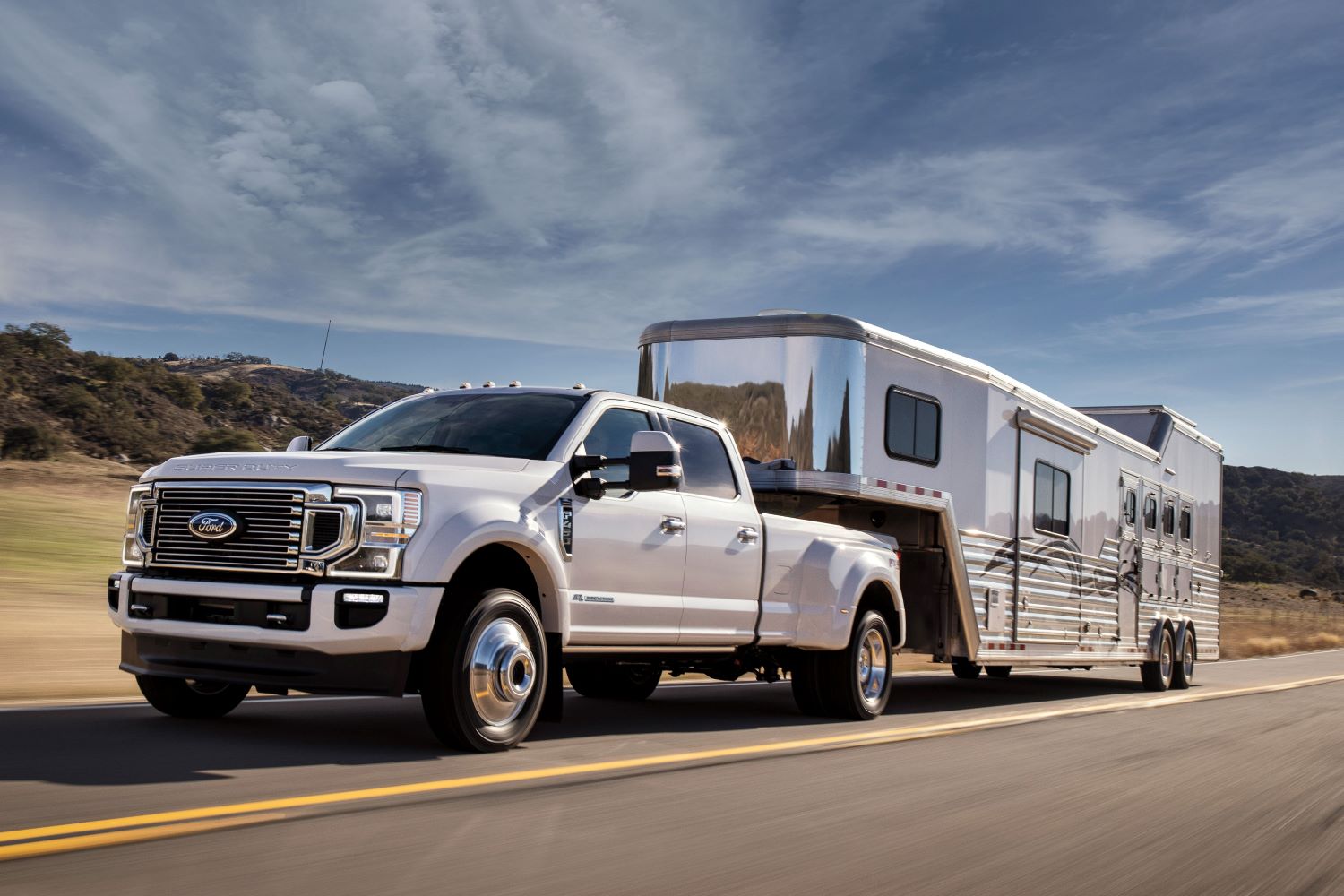 Regardless, Ford does plan on eventually transitioning to an all-electric lineup in North America, but that will likely only happen once battery technology has advanced to the point where such a move is feasible. In the meantime, Jim Farley and the rest of the FoMoCo executive team are focused on the current reorganization plan, which is centered around creating specialized dealerships, cutting costs by improving quality and various other measures, and boosting EV production to two million units annually by 2026.
We'll have more on Ford's electrification plans soon, so be sure and subscribe to Ford Authority for 24/7 Ford news coverage.