A big part of Ford's connected vehicle services push can be tied to safety and bigger picture efforts such as predicting traffic incidents before they happen, reducing congestion, and sending traffic alerts to users via its SYNC software. But it seems that vehicle-to-vehicle technology can also be used to help emergency vehicles, as Ford's newly developed smart traffic lights aim to do.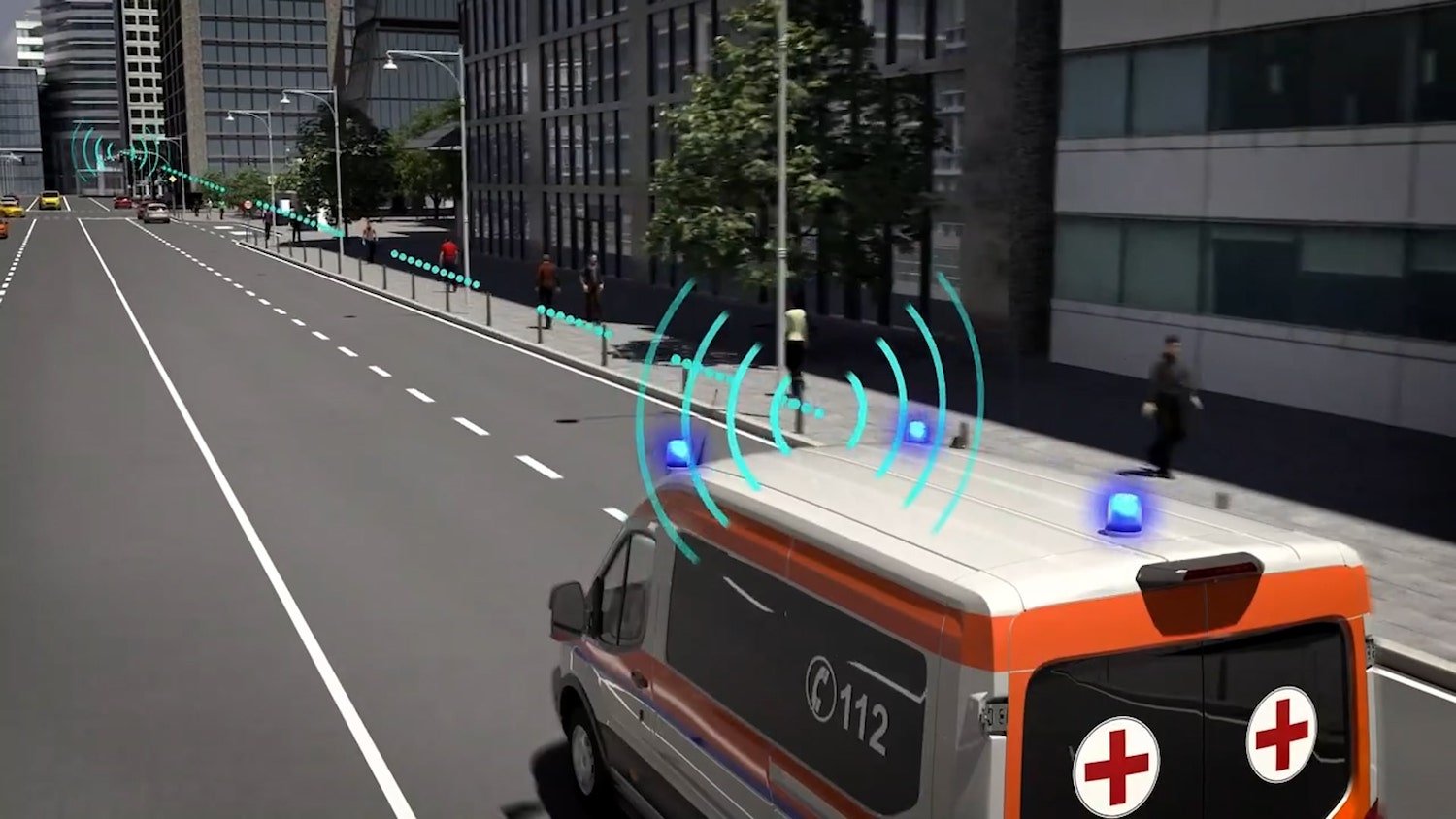 Traffic lights pose a couple of problems for emergency vehicle operators – for one, they force those vehicles to slow down when time is typically of the essence, and secondly, they're also quite dangerous, as other drivers may not be paying attention and continue through the light, causing an accident. That's precisely where Ford's smart traffic lights come into play, as they're able to automatically turn green to allow emergency vehicles to keep moving without having to worry about cross traffic or slowing down at all.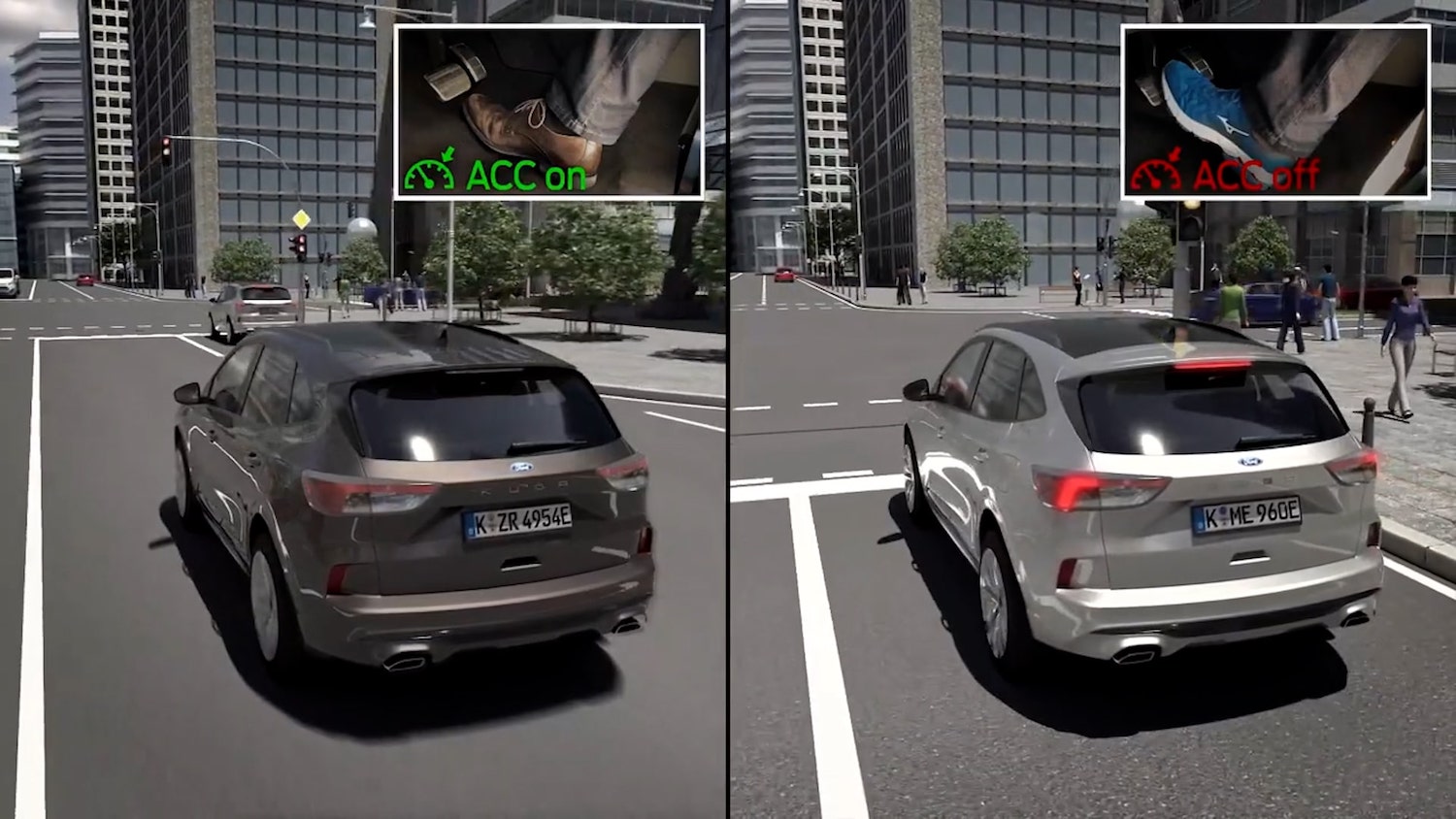 Ford tested this new connected technology in Aachen, Germany on a few stretches of road containing multiple traffic lights in a Kuga PHEV. The plug-in hybrid crossover was fitted with onboard units and rapid control prototyping hardware capable of communicating with the traffic lights and acting as either a passenger vehicle or ambulance for testing purposes. The vehicle was able to successfully turn all the lights green so that it could travel through unabated, and after it passed through each intersection, the lights returned to normal operation.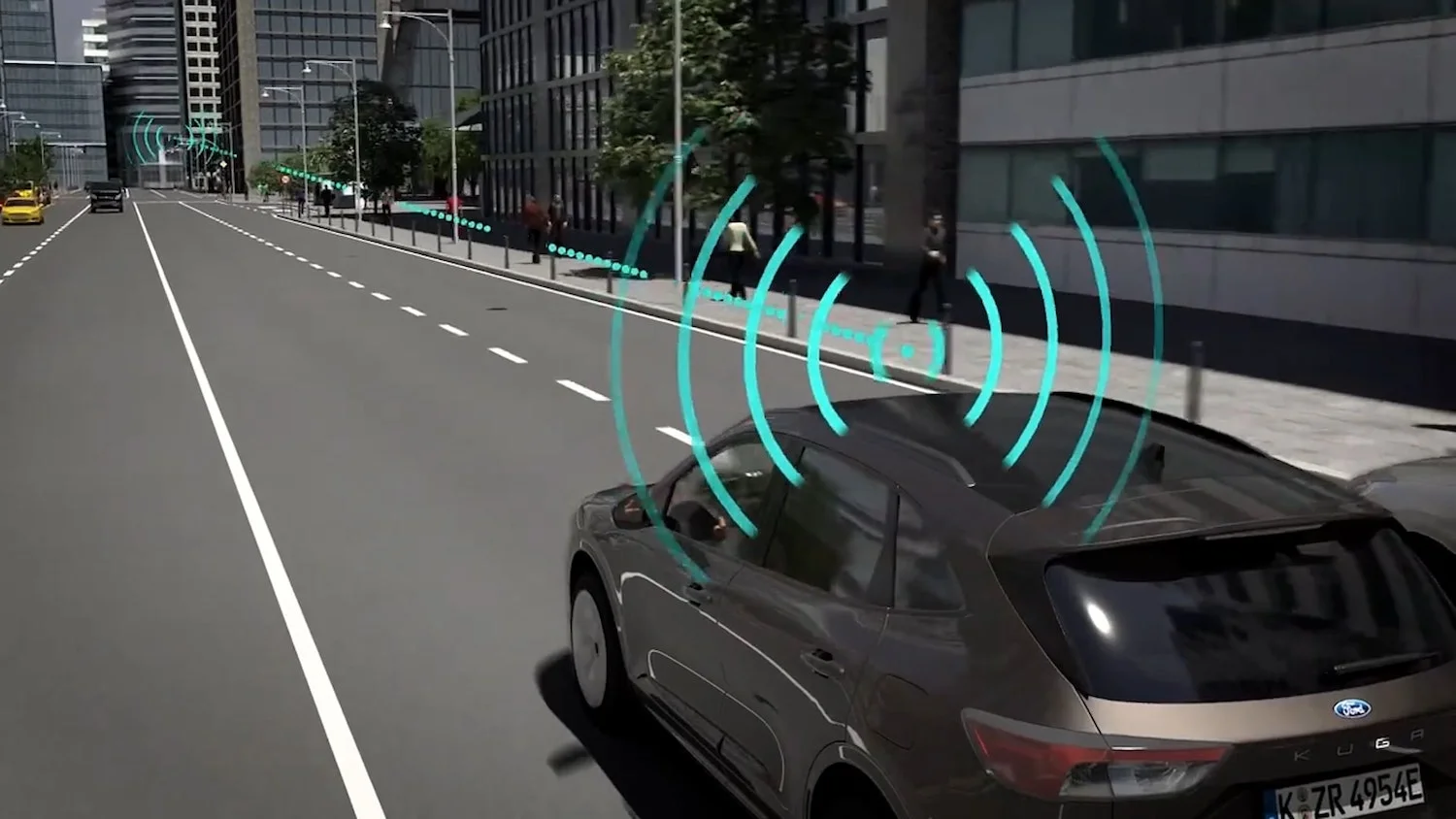 When operating as a passenger vehicle, the Kuga PHEV was also able to automatically change its speed so that it hit all of the traffic lights when they were green using Ford's Adaptive Cruise Control feature and C-V2X (Cellular Vehicle-to-Everything) technology. There are a number of benefits to this type of tech, including the fact that it saves fuel, reduces idling time, minimizes braking, and reduces congestion, to name a few.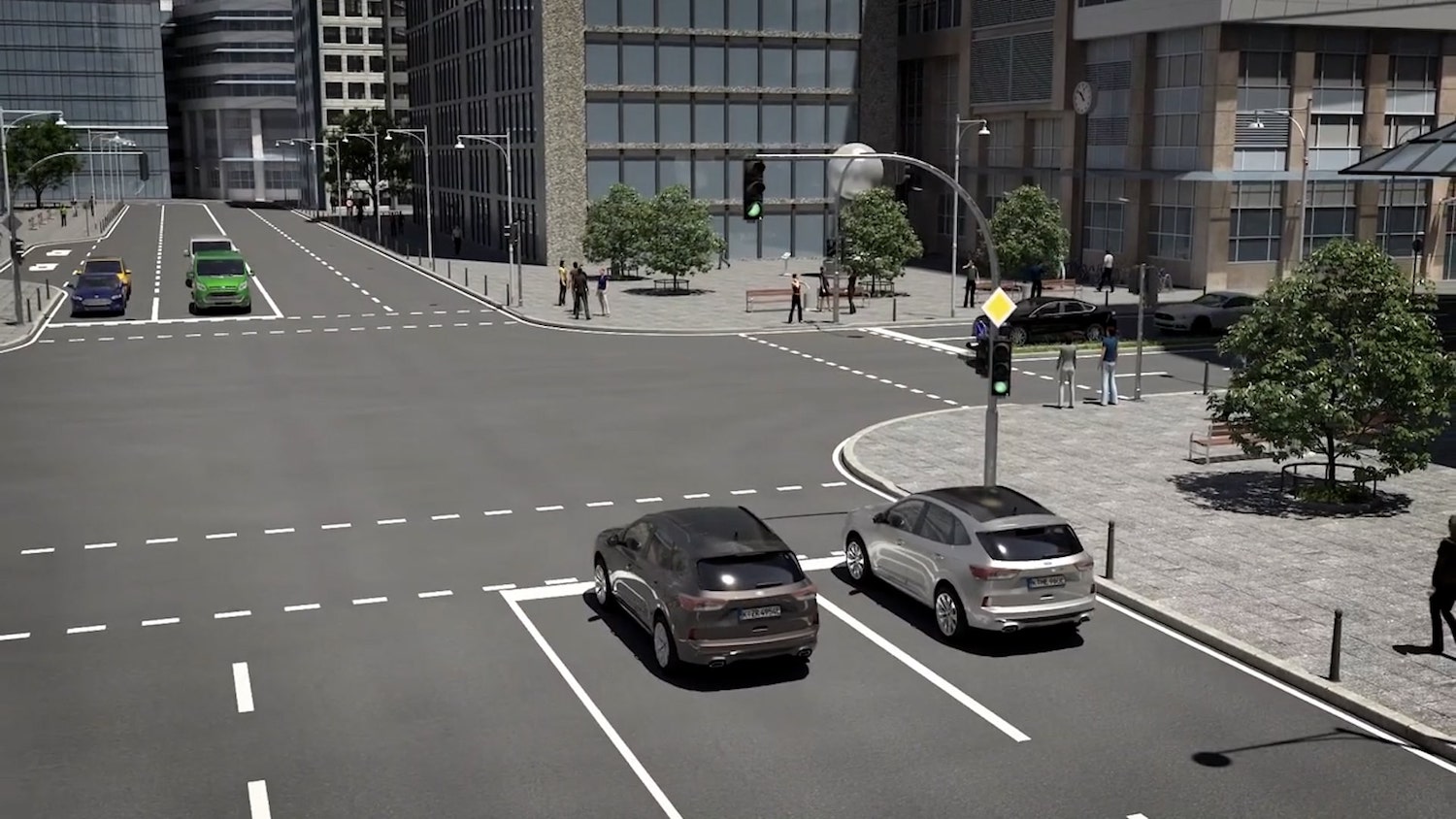 "Exchanging data between cars, emergency vehicles and traffic lights in real time using the latest mobile phone technology makes road traffic safer and more efficient," said Michael Reinartz, director, Consumer Services and Innovation, Vodafone Germany. "Intelligent traffic light control helps save lives when every second counts and also reduces unnecessary waiting times and cuts CO2 emissions."
We'll have more on these efforts soon, so be sure and subscribe to Ford Authority for 24/7 Ford news coverage.