Ford Motor Company sales decreased 21 percent to 129,273 units during February 2022 in the United States. Sales decreased at both FMC brands, Ford and Lincoln.
"In addition to our February sales, our retail order bank continues to expand totaling 72,000 vehicles in February – four times higher than last year. Our newest products are turning on dealer lots at record rates," said Vice President, Ford Sales U.S. and Canada, Andrew Frick. "More than 33 percent of our retail sales are coming from previously placed orders and leaving dealerships directly upon arrival. Our new products are conquesting from competitors at a rate that is 26 percentage points higher than Ford overall, including Maverick, Mustang Mach-E, Bronco and Bronco Sport," he added.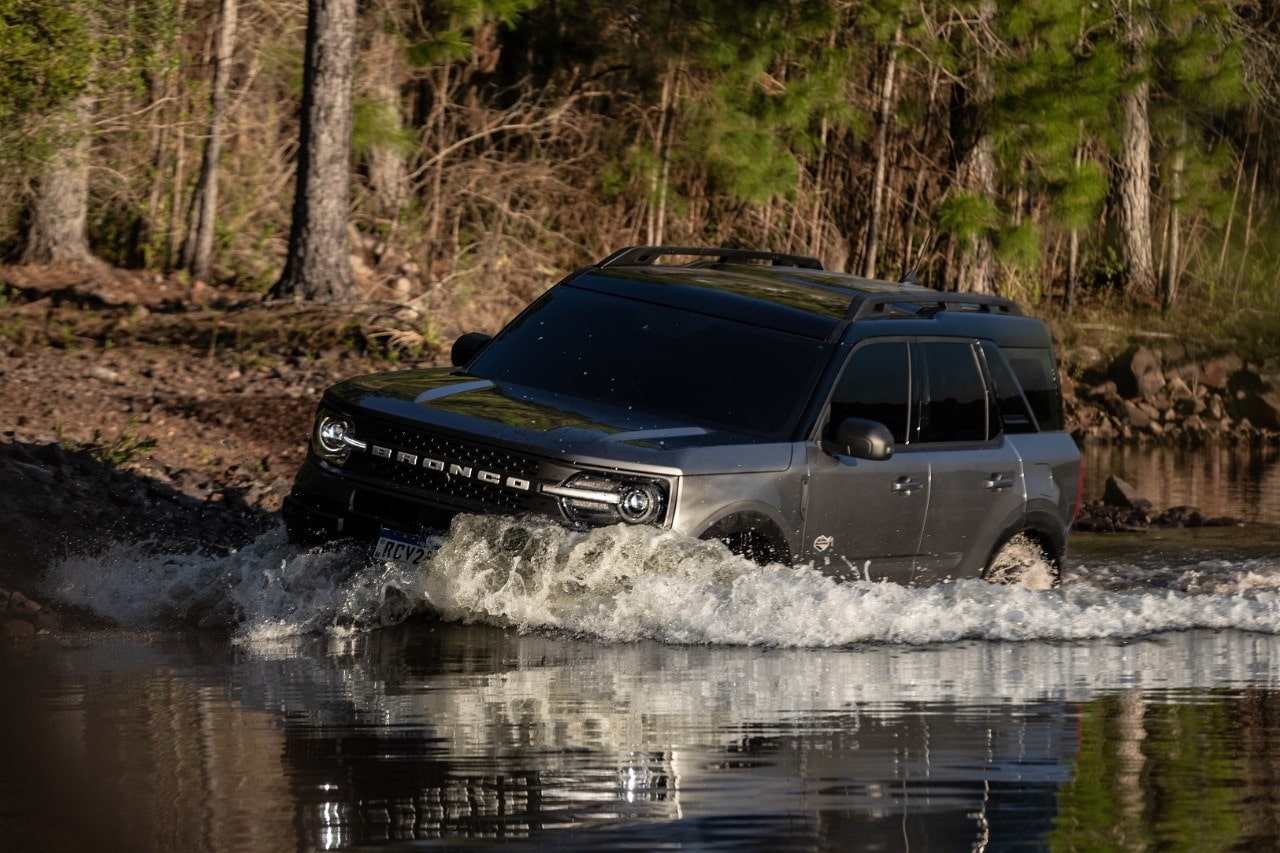 FoMoCo Sales Notes – U.S. February 2022
Sale types:
Total Ford Motor Company sales during February 2022 decreased 21 percent to 129,273 units

Truck sales totaled 66,158 units, down 25.5 percent total and down 23.3 percent at retail
SUV sales totaled 58,396 units, down 11.8 percent total and down 3.6 percent at retail
Electrified sales totaled 8,984 units, down 3.1 percent total and down 10.9 percent at retail.

Ford new retail vehicle orders and the filling of these orders continue to run at record levels

Ford took in over 72,000 new vehicle orders for February, which were up 54,000 over a year ago.
On record level turn rates, 33 percent of Ford's February retail sales were made up of previously placed customer orders.
Ford has averaged approximately one-third of its sales from previously placed customer orders over the last seven months.

Ford sales of electrified vehicles increased 55.3 percent through February, providing a record start to Ford's electrified vehicle sales

Growing at a faster rate than the overall segment, Ford's electrified vehicle conquest rates climbed to 54 percent – 13 percentage points higher than year ago.
Ford will have global capacity to produce 600,000 battery electric vehicles annually by late 2023.

Ford brand SUVs set record retail sales start through February. Along with record turn rates and new products, Ford hits record level transaction pricing.

Average transaction prices at Ford were up approximately $4,100 over a year ago at $48,000 per vehicle.
Retail sales are up 131 percent over last year for the Bronco Sport and Bronco family.

Lincoln utility retail sales expanded over January 2022 results with strong demand for Aviator, Corsair and Nautilus

Lincoln stock in-transit increased 16.6 percent to 3,495 vehicles at the end of February, while Lincoln continues to take in more retail new vehicle orders.
In February, new Lincoln vehicle retail orders totaled 3,000 vehicles – up 291 percent over last year.
Inventory & SAAR:
Ford did not provide inventory or SAAR information, representing a notable change in the details provided by Ford for its sales reporting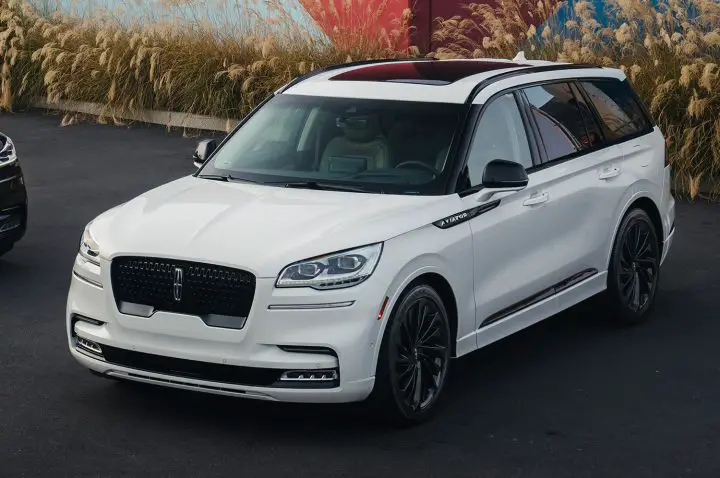 Brand & Model Sales
Ford sales decreased 20.9 percent to 123,350 units:
Lincoln sales decreased 22.7 percent to 5,923 units:
During the first two months of the 2022 calendar year, Ford Motor Company sales decreased 11.2 percent to 272,804 units.
Sales Results - February 2022 - USA - Ford
| MODEL | FEB 2022 / FEB 2021 | FEBRUARY 2022 | FEBRUARY 2021 | YTD 2022 / YTD 2021 | YTD 2022 | YTD 2021 |
| --- | --- | --- | --- | --- | --- | --- |
| BRONCO | * | 5,715 | * | * | 13,816 | * |
| BRONCO SPORT | +86.12% | 10,285 | 5,526 | +21.58% | 16,506 | 13,576 |
| E-SERIES | -23.56% | 3,024 | 3,956 | -25.60% | 5,202 | 6,992 |
| ECOSPORT | -13.38% | 3,115 | 3,596 | -32.94% | 5,350 | 7,978 |
| EDGE | +7.91% | 7,009 | 6,495 | +7.74% | 14,364 | 13,332 |
| ESCAPE | -1.24% | 11,706 | 11,853 | +7.74% | 24,826 | 23,043 |
| EXPEDITION | -57.44% | 3,076 | 7,228 | -36.77% | 7,801 | 12,337 |
| EXPLORER | -53.89% | 9,566 | 20,745 | -33.52% | 25,821 | 38,840 |
| F-SERIES | -29.82% | 45,252 | 64,478 | -20.01% | 95,795 | 119,754 |
| GT | +26.67% | 19 | 15 | +4.55% | 23 | 22 |
| HEAVY TRUCKS | -38.08% | 1,044 | 1,686 | -20.73% | 2,130 | 2,687 |
| MAVERICK | * | 4,037 | * | * | 10,550 | * |
| MUSTANG | -16.86% | 4,700 | 5,653 | +3.95% | 10,371 | 9,977 |
| MUSTANG MACH-E | -46.48% | 2,001 | 3,739 | +9.91% | 4,371 | 3,977 |
| RANGER | -11.91% | 6,126 | 6,954 | -12.97% | 11,363 | 13,056 |
| TRANSIT | -50.48% | 4,550 | 9,189 | -43.22% | 9,475 | 16,687 |
| TRANSIT CONNECT | -15.81% | 2,125 | 2,524 | -25.60% | 3,377 | 4,539 |
| FORD TOTAL | -20.86% | 123,350 | 155,856 | -10.47% | 261,141 | 291,693 |
Sales Results - February 2022 - USA - Lincoln
| MODEL | FEB 2022 / FEB 2021 | FEBRUARY 2022 | FEBRUARY 2021 | YTD 2022 / YTD 2021 | YTD 2022 | YTD 2021 |
| --- | --- | --- | --- | --- | --- | --- |
| AVIATOR | +13.62% | 1,835 | 1,615 | -11.34% | 3,151 | 3,554 |
| CORSAIR | +3.50% | 2,190 | 2,116 | +4.23% | 4,310 | 4,135 |
| NAUTILUS | -4.15% | 1,523 | 1,589 | -12.68% | 2,907 | 3,329 |
| NAVIGATOR | -78.13% | 375 | 1,715 | -57.82% | 1,295 | 3,070 |
| LINCOLN TOTAL | -22.72% | 5,923 | 7,664 | -24.29% | 11,663 | 15,405 |
Sales Results - February 2022 - USA - FMC Totals
| BRAND | FEB 2022 / FEB 2021 | FEBRUARY 2022 | FEBRUARY 2021 | YTD 2022 / YTD 2021 | YTD 2022 | YTD 2021 |
| --- | --- | --- | --- | --- | --- | --- |
| FORD TOTAL | -20.86% | 123,350 | 155,856 | -10.47% | 261,141 | 291,693 |
| LINCOLN TOTAL | -22.72% | 5,923 | 7,664 | -24.29% | 11,663 | 15,405 |
| FMC USA TOTAL | -20.94% | 129,273 | 163,520 | -11.17% | 272,804 | 307,098 |
About The Numbers
Further Reading & Sales Reporting
Running Ford Motor Company sales numbers
Ford Motor Company Q1 2022 sales reports:

Ford Motor Company sales Q1 2022 U.S.A

Ford sales Q1 2022 U.S.A. (Ford brand)
Lincoln sales Q1 2022 U.S.A.
Ford Motor Company sales January 2022 U.S.A.

Ford sales January 2022 U.S.A. (Ford brand)
Lincoln sales January 2022 U.S.A.

Ford Motor Company sales February 2022 U.S.A. (this page)

Ford sales February 2022 U.S.A. (Ford brand)
Lincoln sales February 2022 U.S.A.

Ford Motor Company sales March 2022 U.S.A.

Ford sales December 2022 U.S.A. (Ford brand)
Lincoln sales December 2022 U.S.A.

Ford Europe sales Q1 2022
Ford Motor Company Canada sales Q1 2022

Ford Canada sales Q1 2022
Lincoln Canada sales Q1 2022

Ford Motor Company Argentina sales Q1 2022
Ford Motor Company Brazil sales Q1 2022
Ford Motor Company Korea sales Q1 2022

Ford Motor Company Korea sales January 2022

Ford Korea sales January 2022
Lincoln Korea sales January 2022

Ford Motor Company Korea sales February 2022

Ford Korea sales February 2022
Lincoln Korea sales February 2022

Ford Motor Company Korea sales March 2022

Ford Korea sales March 2022
Lincoln Korea sales March 2022

Ford Motor Company Mexico sales Q1 2022
Ford Russia sales Q1 2022

Ford Russia sales January 2022
Ford Russia sales February 2022
Ford Russia sales March 2022