The latest update for the ultra-popular racing game Forza Horizon 5 – Series 6, or Horizon Customs as it's otherwise known – is officially here, and it's full of interesting changes for gamers. Those include Custom Racing, which which allows players to match up with others based on their preferred parameters, a stand-alone progression system for Horizon Open, new original props for Blueprint Builder, the addition of Drift Club Mexico, and a new festival playlist. However, perhaps the most interesting update to Forza Horizon 5 is the addition of the Ford Mustang Mach-E 1400 as a new playable vehicle.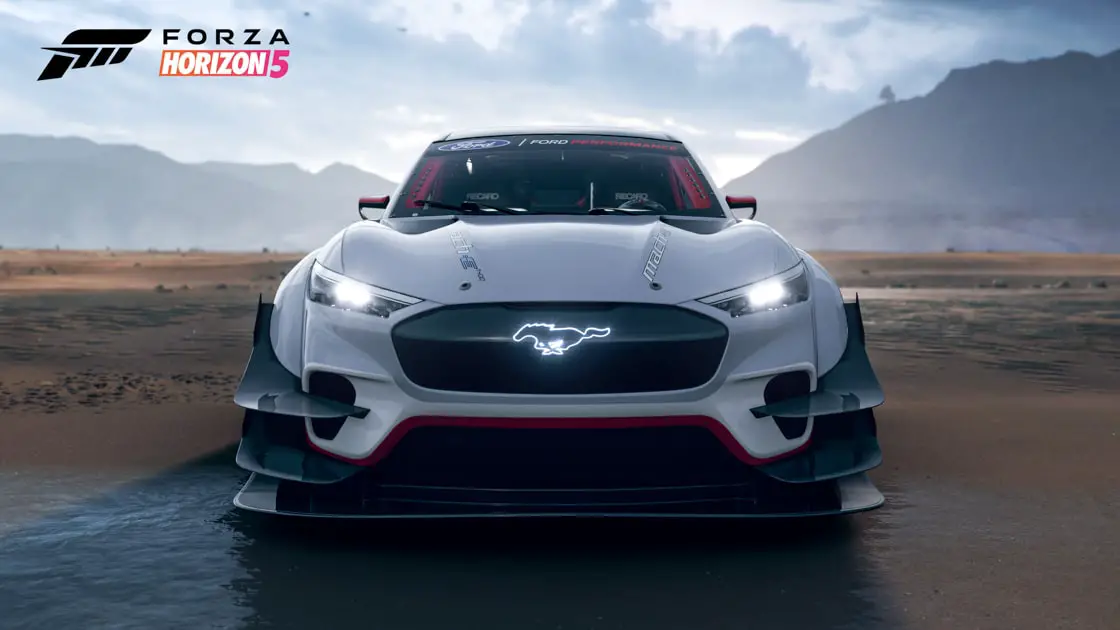 Gamers can score the Ford Mustang Mach-E 1400 after completing all six chapters in the game, after which the EV drift machine will be automatically added to their virtual garage. Additionally, Vaughn Gittin Jr. – founder of RTR Vehicles and Formula Drift champion – is also present in the game to explain all of the cool details behind the all-electric racer's development. Players can switch between rear- and all-wheel drive on the fly while competing in the Mach-E 1400, which gives everyone the chance to drive the one-off creation.
The Mach-E 1400 – which joins the Ford Bronco in Forza Horizon 5's playable vehicle lineup – utilizes seven electric motors and a 56.8-kilowatt-hour battery to lay down a whopping 1,400 combined horsepower. It was created with one sole purpose in mind – to challenge perceptions of what electric vehicles can do with performance tuning and advanced technology, as well as create a no-holds-barred EV with zero rules.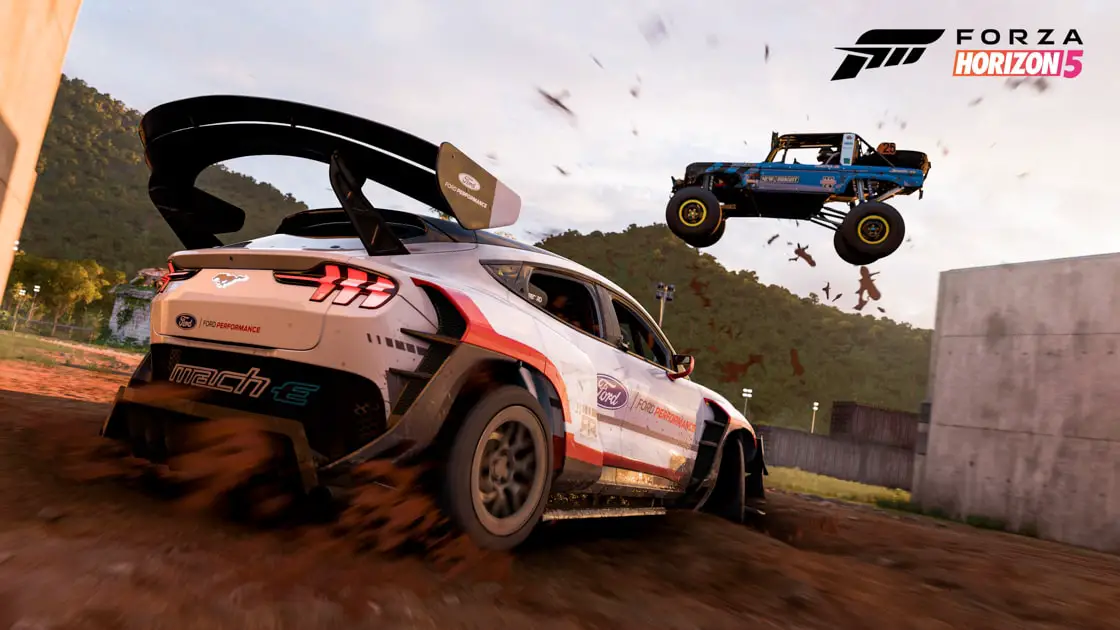 The result is a truly astounding machine that has left quite the impression upon everyone that has driven the Mach-E 1400, including Gittin Jr., Ford CEO Jim Farley, and even a host of professional racers that had never before experienced anything like it, which is the case with most of us mere mortals.
We'll have more on the Mach-E 1400 soon, so be sure to subscribe to Ford Authority for more Mustang Mach-E news and around-the-clock Ford news coverage.