Ford Motor Company has filed a patent for advanced valet mode systems, Ford Authority has learned.
The patent was filed on March 8th, 2019, published on March 8th, 2022, and assigned serial number 11267439.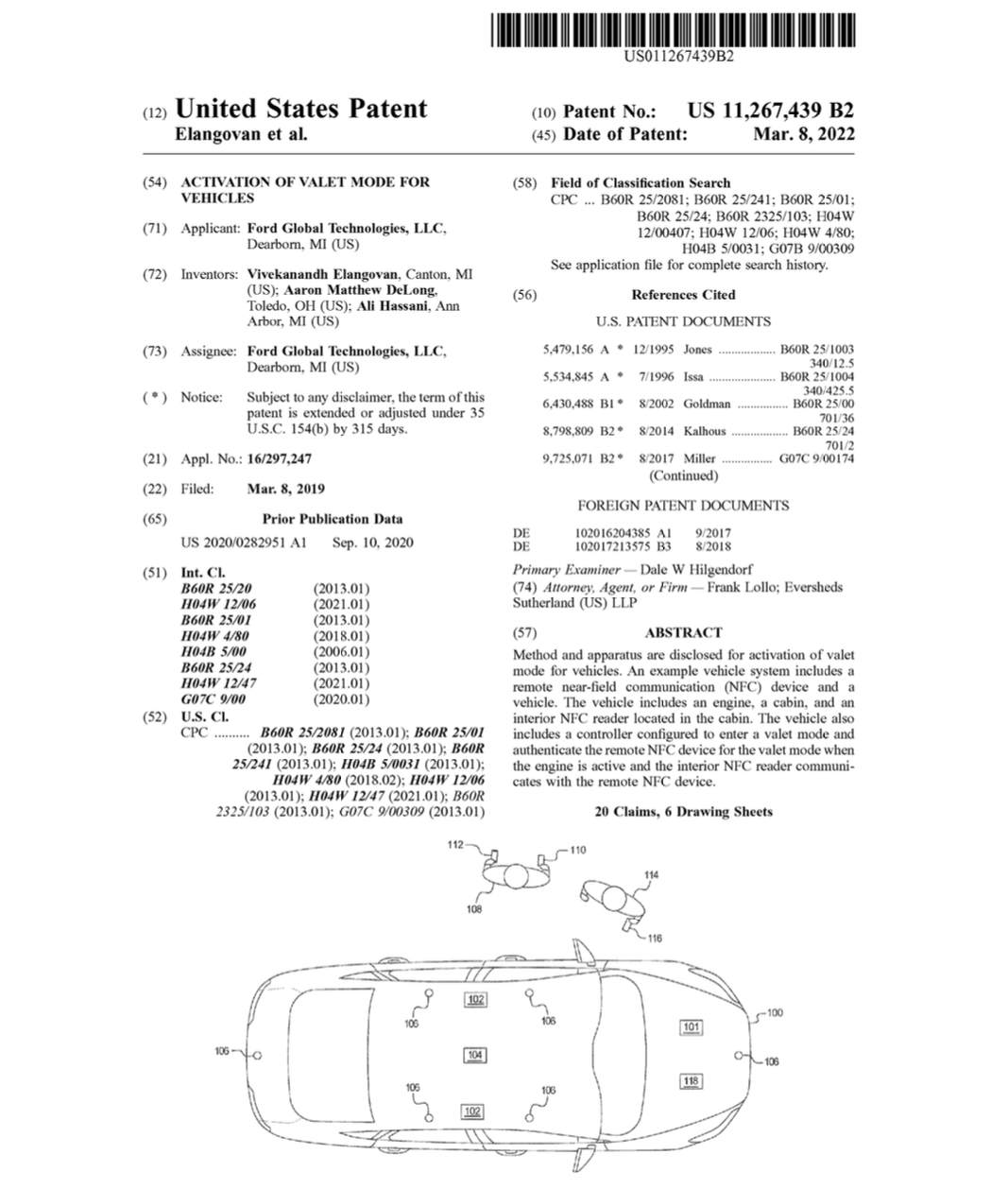 The Ford Authority Take
Recently, Ford has put considerable effort into developing an autonomous parking solution using the Ford Escape as a prototype or testbed. The automaker partnered with Bedrock and Bosch to launch a demonstration project with connected autonomous Escape test vehicles that can drive and park themselves inside Bedrock's Assembly Garage in Detroit using Bosch smart infrastructure. After that, Ford launched the Detroit Smart Parking Lab at the Bedrock garage – America's first real-world test site for emerging parking technology – and is also looking to bring this technology to the masses at some point in the future.
This new Ford patent takes a different approach to advanced valet systems that isn't necessarily autonomous but does provide a number of different ways for owners to activate valet mode on their vehicle. These methods include a remote near-field communication (NFC) device, a controller that can authenticate that device, a key fob, and/or a smartphone application.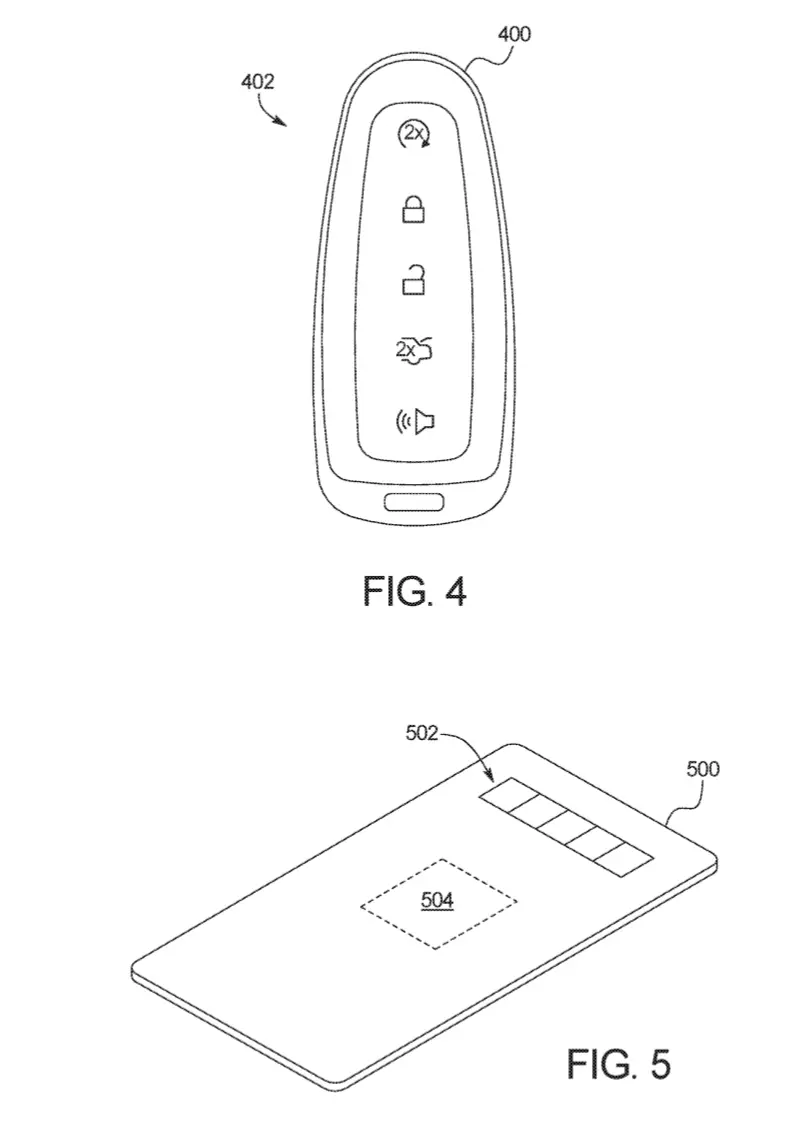 Many new vehicles on the road today have some sort of valet mode that allows the vehicle to be operated in a certain way, sometimes limiting top speed or disabling various functions the owner may not want a valet to be able to access. Oftentimes, valet mode can be enabled only via a vehicle's infotainment touchscreen, but this patent provides multiple additional ways to do so, which is all the more convenient for owners and makes perfect sense on a number of levels, giving this technology a solid chance of making it to a production vehicle at some point in the future.
We'll have more on this and all Ford patents soon, so be sure and subscribe to Ford Authority for the latest Ford trademark news, Ford business news, and continuous Ford news coverage.