Ford Motor Company has filed a patent for a heated steering wheel equipped with multiple heaters, Ford Authority has learned.
The patent was filed on September 10th, 2020, published on March 10th, 2022, and assigned serial number 0073122.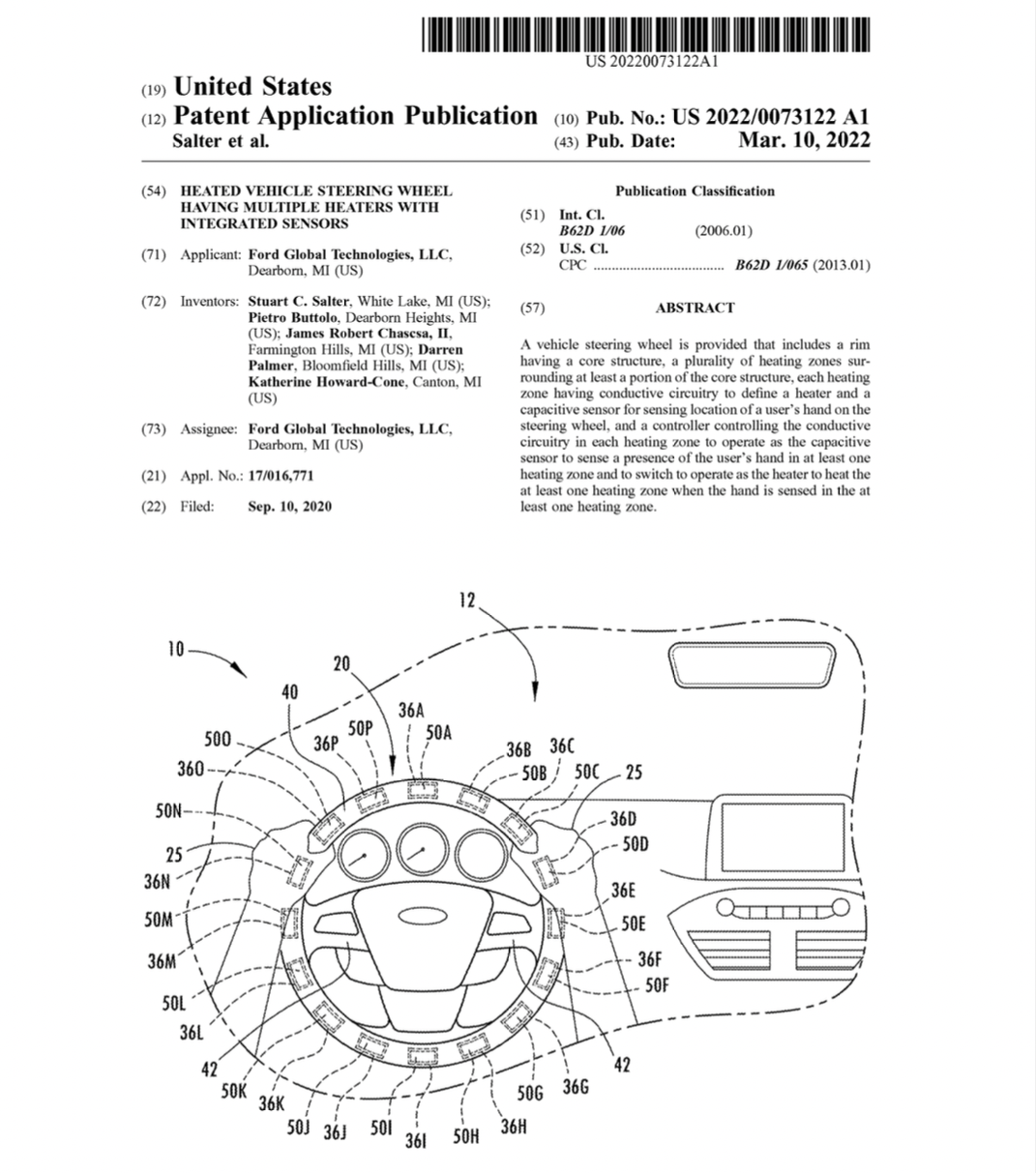 The Ford Authority Take
A large number of Blue Oval models currently offer heated steering wheels, a feature that has become commonplace in the automotive industry over the past few years. Ford also recently filed a patent for a steering wheel with virtual controls as it continues to reinvent the way we drive vehicles and operate the many, many features that those vehicles come equipped with these days.
Similarly, this new Ford patent aims to reinvent the heated steering wheel by adding not just one heating element, but multiple heating zones throughout. Each heater would have its own conductive circuitry and capacitive sensor, which would be capable of locating where a user's hand rests on the steering wheel. A controller would then control the circuitry in each heating zone so that heat is disbursed in the appropriate area.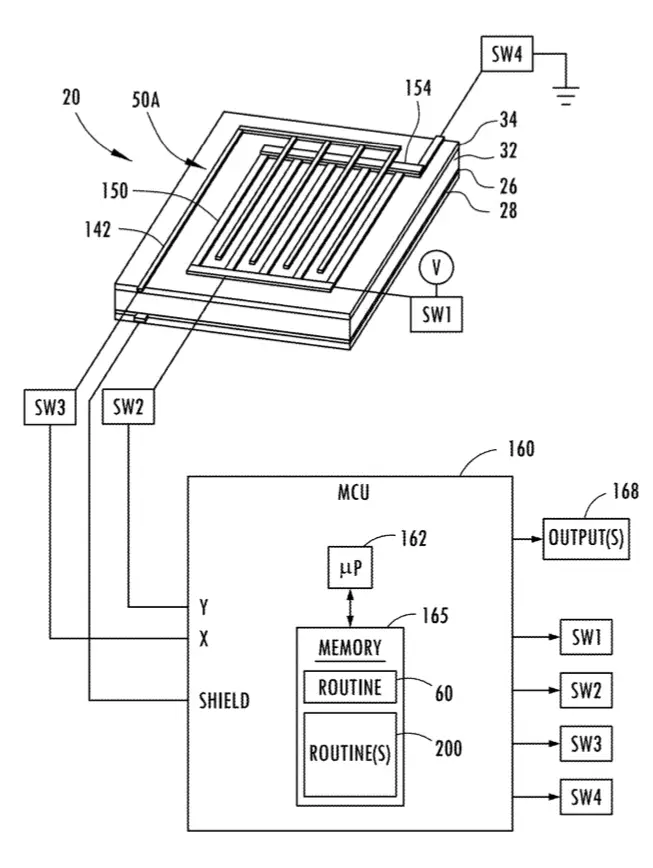 This Ford patent is certainly an interesting idea, but it seems to add quite a bit of complexity to the construction of the steering wheel, while the benefits of multiple heaters are a little unclear. Perhaps it would be suitable for those that want heat on demand with the option of grabbing a part of the wheel where heat isn't present, or maybe this multi-zone heated steering wheel would presumably be more efficient than a traditional heated wheel. Regardless, it's an intriguing idea, at the very least, and perhaps one that has some other benefits not presented in the patent.
We'll have more on this and all Ford patents soon, so be sure and subscribe to Ford Authority for the latest Ford trademark news, Ford business news, and ongoing Ford news coverage.