Ford Motor Company has filed a patent for a side airbag with adaptive positioning, Ford Authority has learned.
The patent was filed on November 30th, 2020, published on March 1st, 2022, and assigned serial number US11260820B1.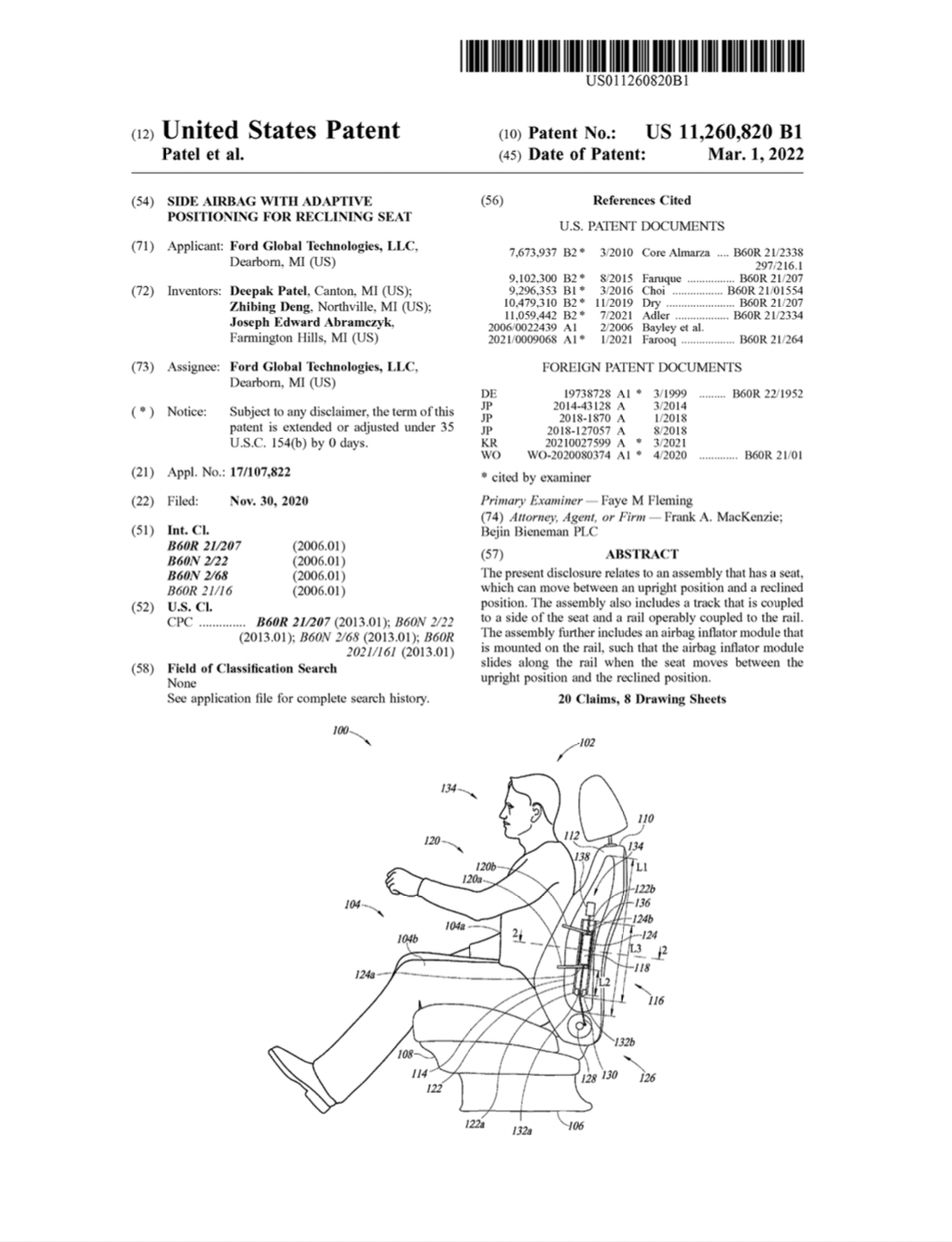 The Ford Authority Take
Ford has filed a bevy of airbag-related patents in recent months, including an externally-mounted system for rollover accidents, airbags for removable Ford Bronco doors, an airbag for an autonomous vehicle with a retractable table, a seat bottom-mounted airbag system, and a seat assembly with a pivotable armrest and airbag. This latest Ford patent continues that trend but adds adaptive positioning to the traditional side airbag located in a seat.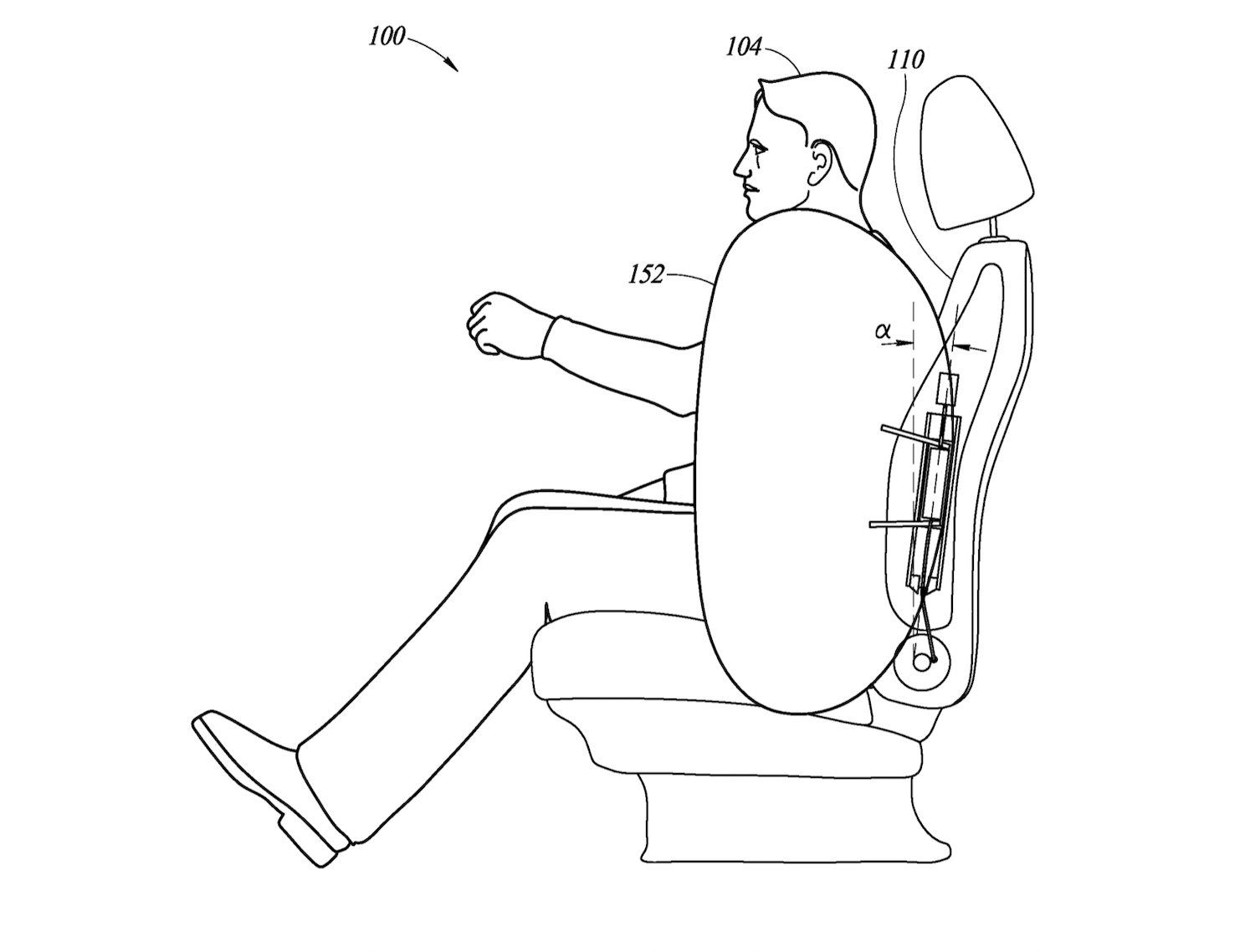 In this patent, the side airbag is mounted to a seat rail and is able to slide along that rail when the passenger moves the seat from an upright position to a reclined position. This allows the airbag to inflate in a position that's relative to the angle of the seat, which would presumably make it more effective in the event of a crash.
The idea of designing a side airbag that moves along with the seat is indeed intriguing and further underscores Ford's commitment to safety innovation. It's unclear if existing side airbags are at a disadvantage when a seat is in the reclined position rather than an upright one, but this patent seemingly aims to rectify that problem by also mobilizing the airbag itself, which is an innovative solution to a potential problem on modern vehicles.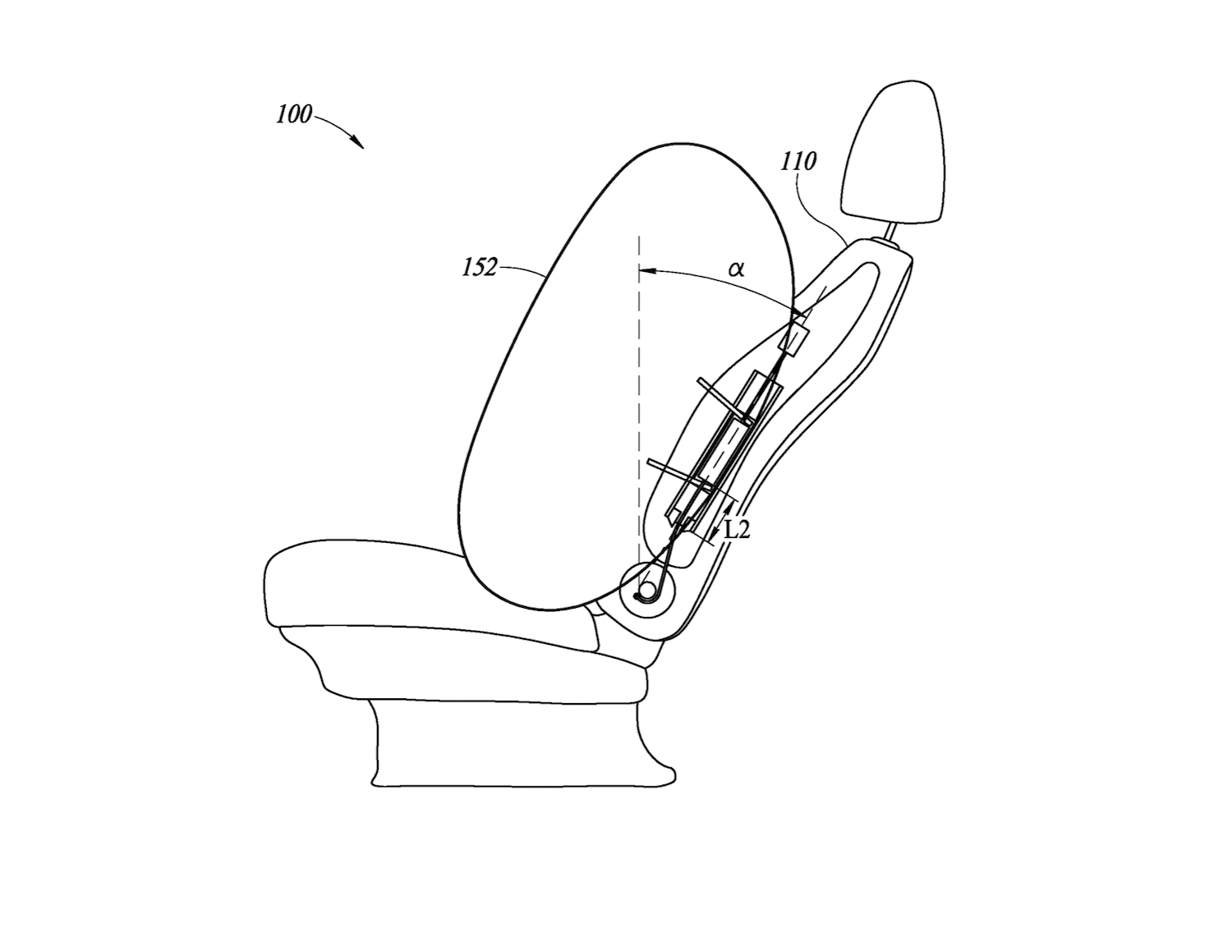 As automakers continue to add more airbags to vehicles with each passing year, it wouldn't be surprising to see a more mobile unit launch at some point in the future, if the idea proves to be viable in testing.
We'll have more on this and all Ford patents soon, so be sure and subscribe to Ford Authority for the latest Ford trademark news, Ford business news, and ongoing Ford news coverage.