The Ford Puma hasn't been on the market in Europe for long, but it has steadily moved its way up the sale charts recently, surpassing the Ford Fiesta and Focus as FoMoCo's best-selling vehicle in Europe – becoming the automaker's very first SUV/crossover to hold that title, earning a spot on Europe's top 10 best-selling vehicles list last July, and landing as the 20th most registered vehicle in 2021 across 28 markets. Now, new data from the automotive research group Jato reveals that the Ford Puma was also among the top 10 best-selling cars in Europe this January.

The Puma finished 9th in Europe's overall individual model sales in January with 12,159 units, which represents an increase of 18 percent year-over-year. Ford's crossover was preceded by the Dancia Sandero (17,558 units), Peugot 208 (16,190 units), Peugeot 2008 (14,563 units), Volkswagen Golf (14,483 units), Volkswagen T-Roc (13.668 units), Skoda Octavia (13,395 units), Renault Clio (12,856 units), and Toyota Yaris Cross (12,456 units). The Puma did finish ahead of the Toyota Corolla, however.
This finish marks a steady climb for the Puma – which is making its first appearance in the top ten – as overall new vehicle registrations in Europe fell 2.4 percent year-over-year. Recently, Ford introduced a "Design" variant of the crossover that utilizes fewer chips and contains fewer features than other models, which helped the automaker to circumvent the effects of the chip shortage somewhat.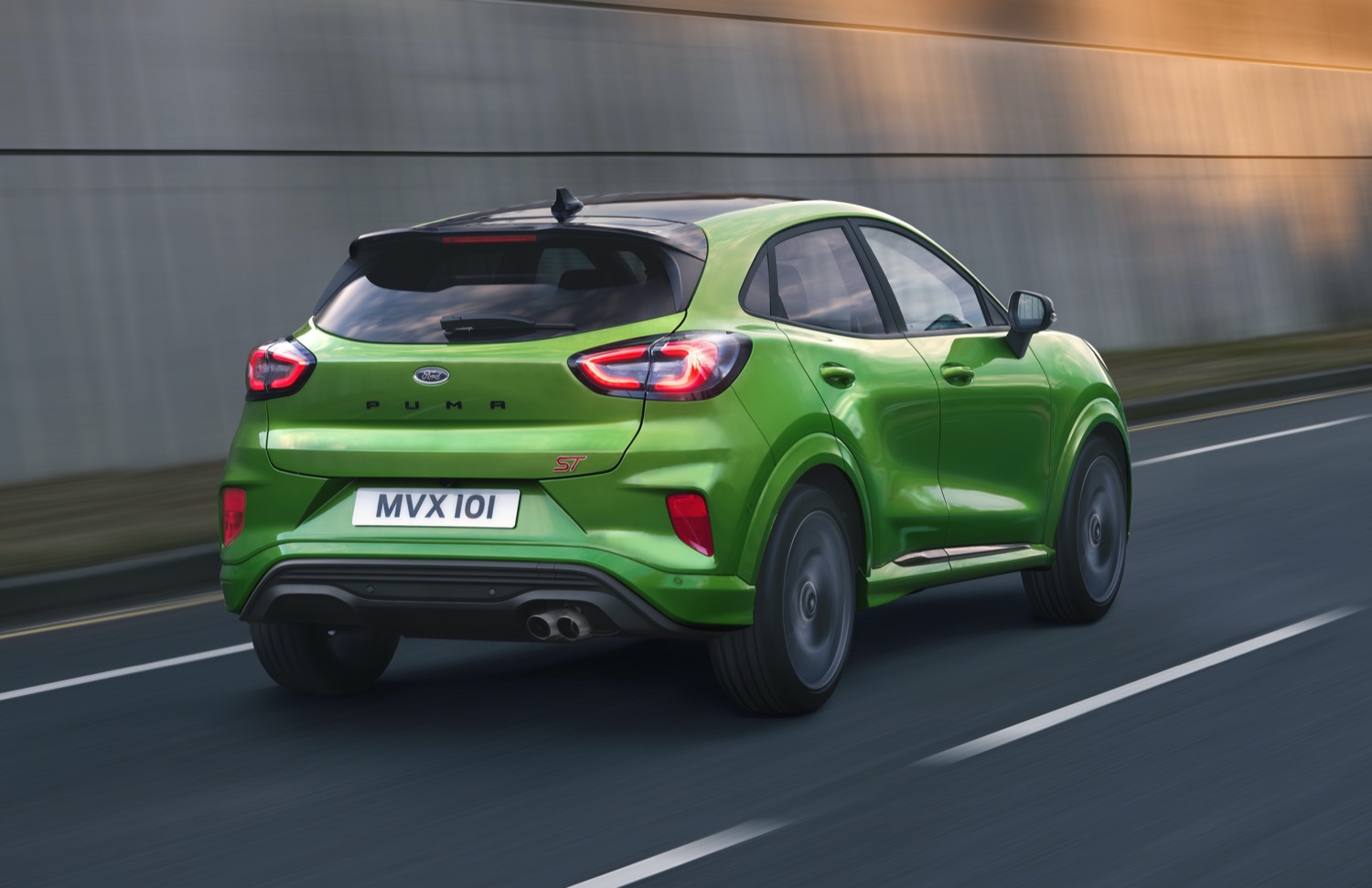 Meanwhile, Ford is working on a number of other Puma variants that will join the lineup in the coming years, including a new ST special edition designed and named by fans, as well as an all-electric version of the newly christened Ford "icon" that could launch by 2024. Unfortunately, the Puma doesn't look likely to come to America any time soon, however, even though it would fit neatly in the automaker's U.S. lineup.
We'll have more on the Puma soon, so be sure to subscribe to Ford Authority for the latest Ford Puma news and continuous Ford news coverage.