Ford has significantly increased its investment in EVs over the past year-plus, developing new models, platforms, building multiple new EV and battery production facilities, and hiring top talent from tech companies as it aims to double its planned annual production of all-electric vehicles over the next year or so. For now, the automaker is focused on electrifying its "Icons," commercial vehicles, and vehicles with a gross vehicle weight rating (GVWR) of under 8,500 pounds as CEO Jim Farley recently stated that he believes customers will continue to buy ICE-powered models to serve as "lifestyle" vehicles. Now, shortly after clarifying that the automaker won't completely spin off its EV business from its ICE business, a new Ford reorganization has been revealed that splits those segments into two distinct divisions – Model e and Ford Blue.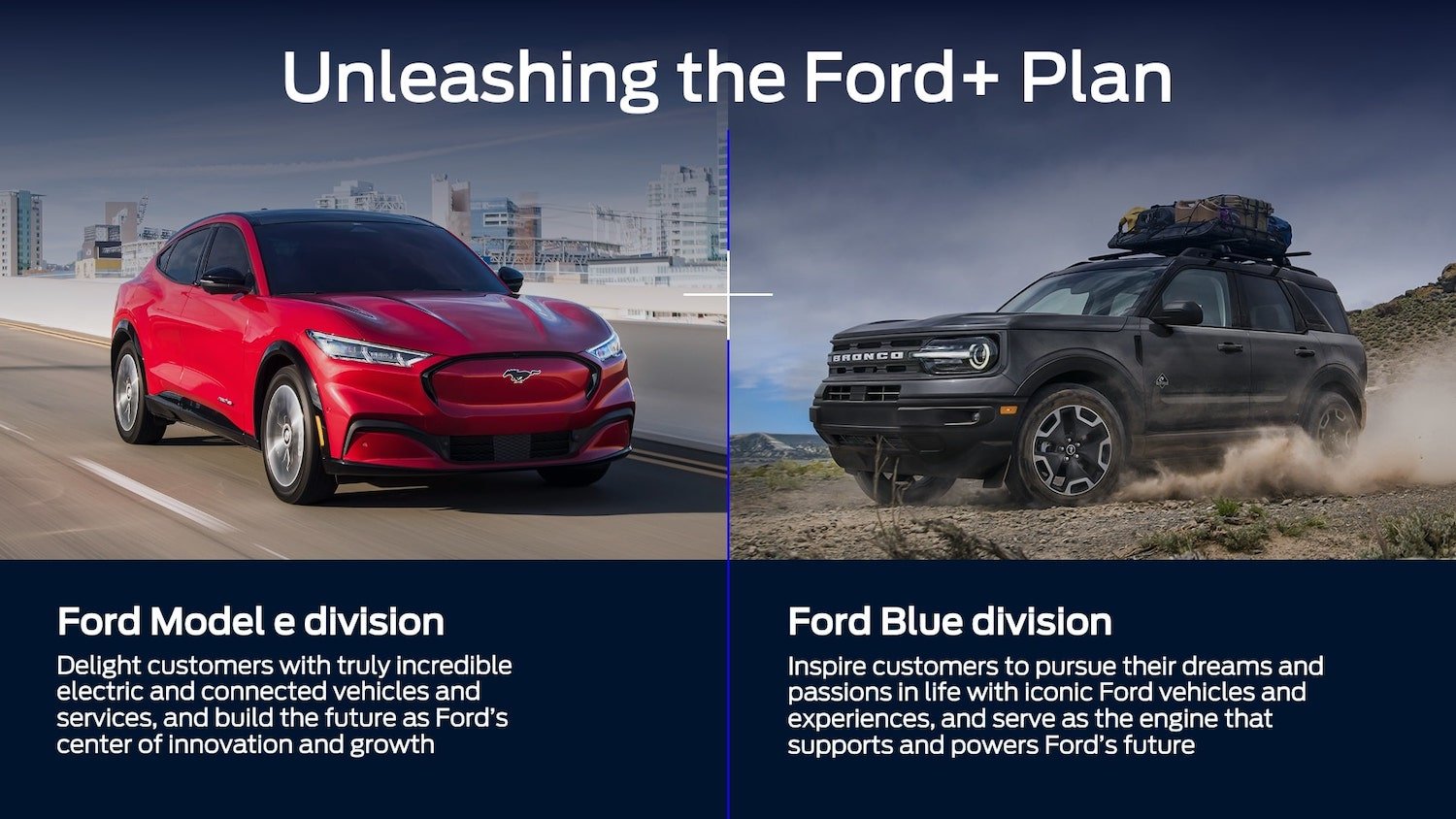 The Model e component of this Ford reorganization is dedicated to developing key technologies and capabilities related to software platforms, fully networked vehicle architectures, connected products and services, EV platforms, batteries, e-motors, inverters, charging, recycling, and electric vehicles themselves. Ford plans to utilize a "clean sheet approach" with its EV division, partly by hiring the very best software, engineering, design, and UX talent.
On the flip side, Ford Blue will focus on the ICE part of FoMoCo's business by continuing to invest in Ford's iconic models while also developing new products, services, and experiences. However, Ford Blue also aims to root out waste and dramatically reduce product, manufacturing, and quality costs, shore up customer service, utilize technologies created by the Model e team, and provide tailored brand and vehicle experiences that include family activities, off-roading adventures, and performance-oriented outings. The two divisions will continue to work hand-in-hand, and both will also benefit Lincoln, which is aiming to electrify its entire lineup by 2027.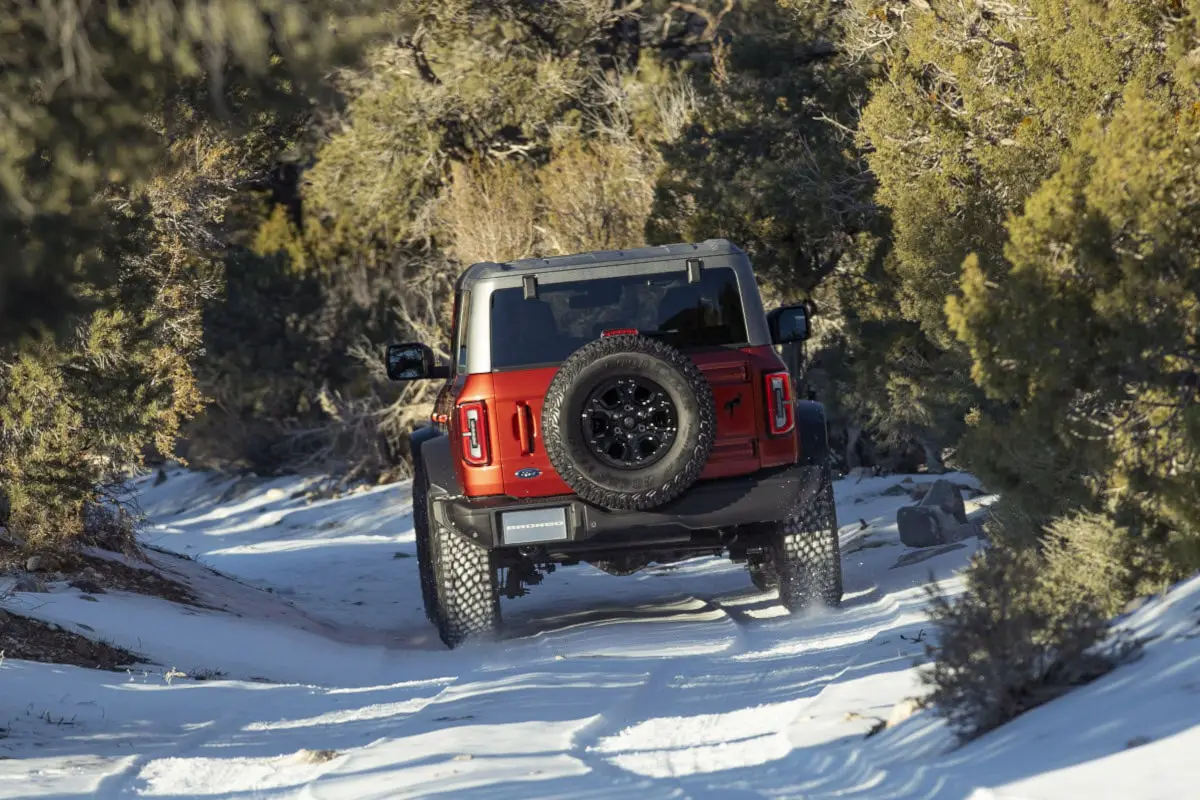 Along with these announcements, Ford also revealed that it will undergo a bit of corporate reshuffling as well. In addition to continuing as Ford's CEO, Jim Farley will also serve as the president of Model e, while Kumar Galhotra will take on the role of Ford Blue's president. Doug Field will serve as chief EV and digital systems officer of Model e and will also lead the development of software and embedded systems for all of Ford. Finally, Marin Gjaja will be Model e's chief customer officer, Stuart Rowley will take on the role of chief transformation and quality officer, and Hau Thai-Tang will be Ford's new chief industrial platform officer.
We'll have much more on Ford's reorganization soon, so be sure and subscribe to Ford Authority for 24/7 Ford news coverage.