As a brand, Lincoln has faced some tough times recently as fewer luxury shoppers are considering the brand and its vehicles are selling for less than MSRP, on average. Those struggles also apply to Lincoln dealers, which received a below-average raking on J.D. Power's 2022 U.S. Consumer Index (CSI) Study, a performance that has also been repeated on the newly released 2022 Pied Piper PSI Internet Lead Effectiveness (ILE) Study.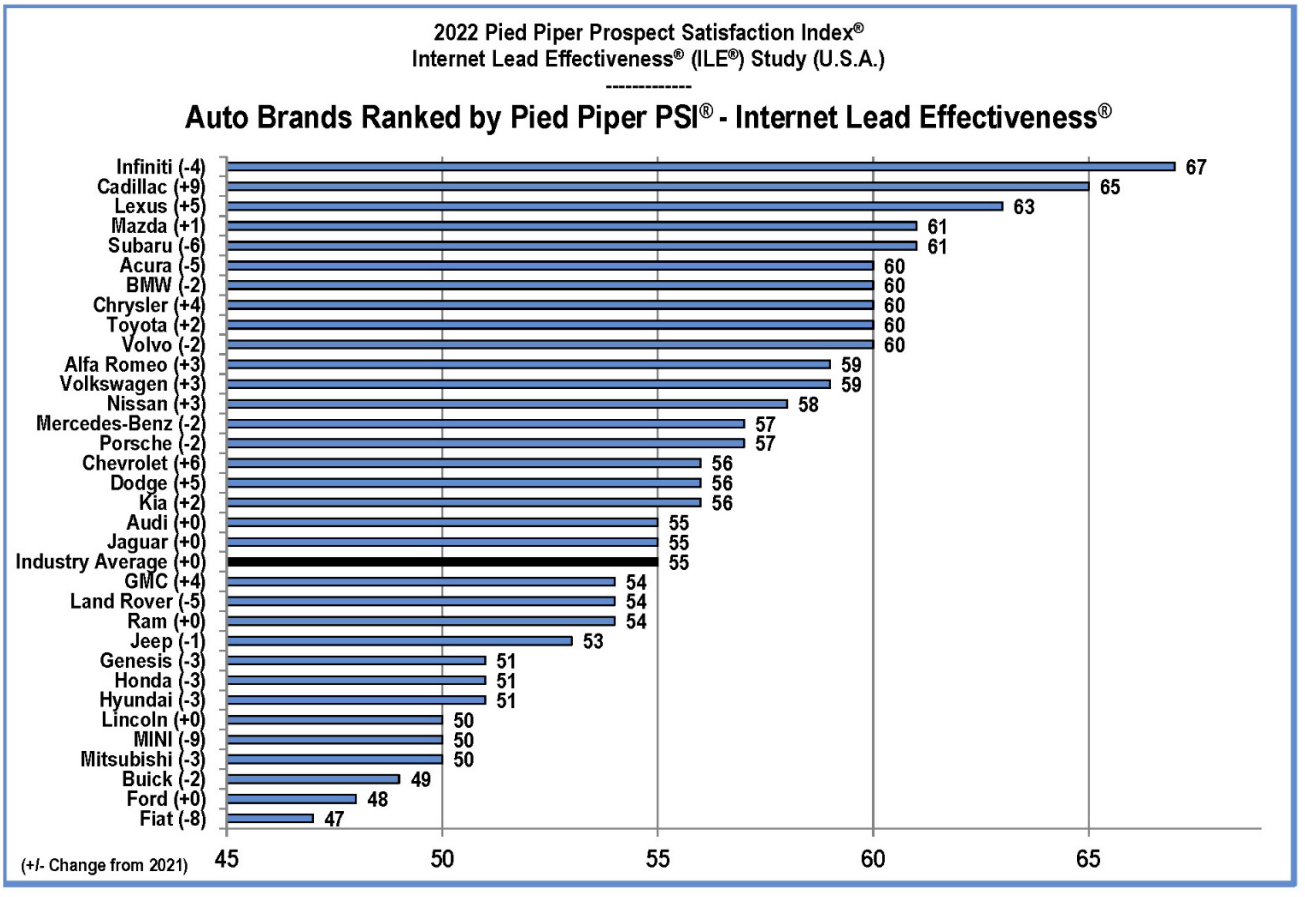 Lincoln dealers didn't fare quite as poorly as Ford, which finished next-to-last with a score of 48, at least, but the luxury arm of FoMoCo still ranked below the industry average of 55 with a score of 50. Meanwhile, the majority of the brand's rivals finished with better scores, including Infiniti (67), Cadillac (65), Lexus (63), Acura (60), BMW (60), Mercedes-Benz (57), Porsche (57), Audi (55), Jaguar (55), Land Rover (54), and Genesis (51).
Pied Piper's ILE Study – which has been conducted every year since 2011 – is a bit different than most in that it measures a dealer's responsiveness to internet leads coming through dealership websites, which it considers a key requirement for retail success in today's world. To determine the results of its latest study, the research company submitted mystery-shopper customer inquiries through 3,628 dealer websites asking specific questions about vehicles in inventory. Pied Piper then evaluated how the dealerships responded by email, telephone, and text message over the following 24 hours. In total, 20 different metrics are used to calculate a dealer's Internet Lead Effectiveness Score, with a perfect score coming in at 100.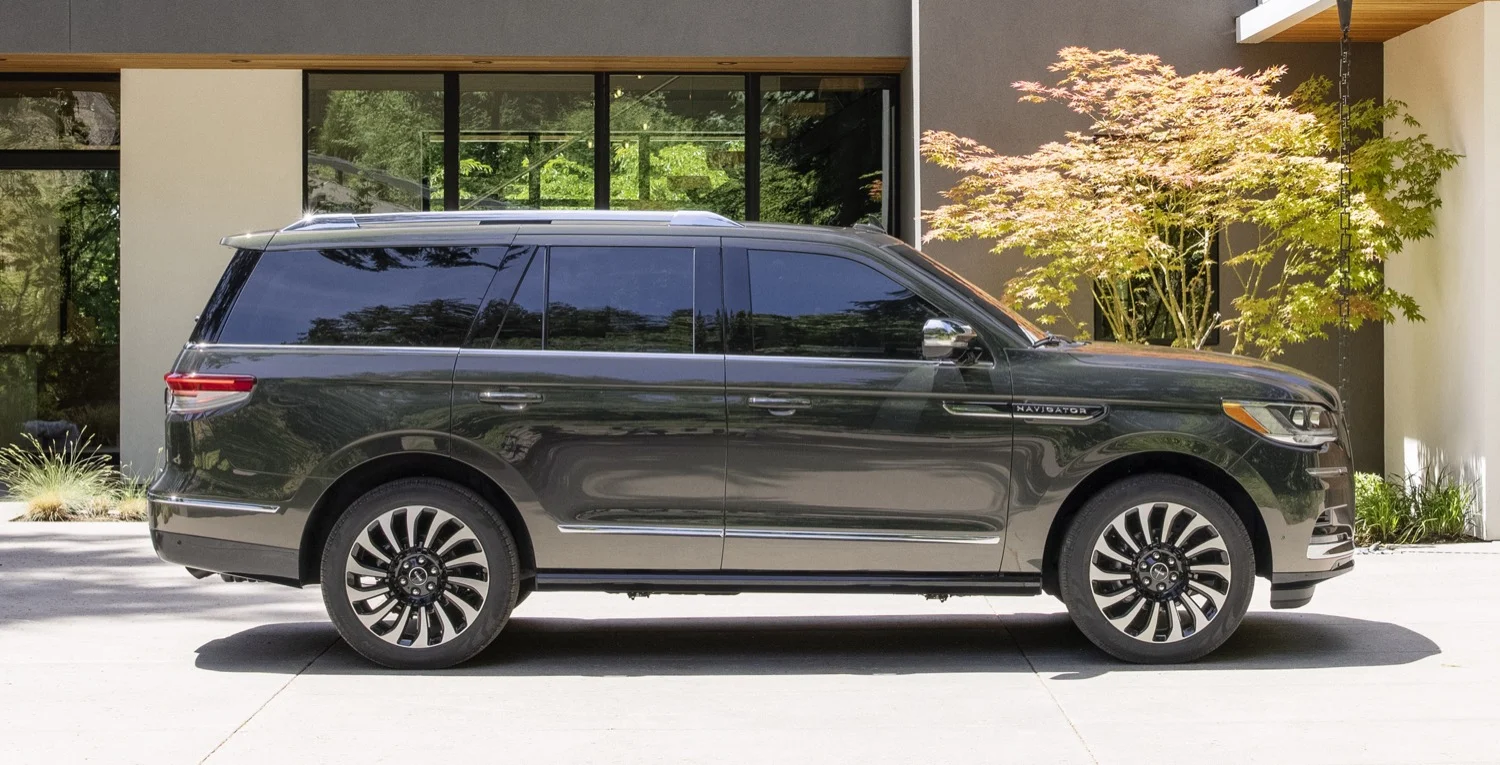 "Most dealers had less inventory in 2021, but dealer treatment of sales prospects was still critical, as it determines not only sales today but also the dealership's success tomorrow," said Fran O'Hagan, CEO of Pied Piper. "Dealers who respond quickly, personally, and completely to website customer inquiries on average sell 50 percent more vehicles to the same quantity of website customers as opposed to dealers who fail to respond."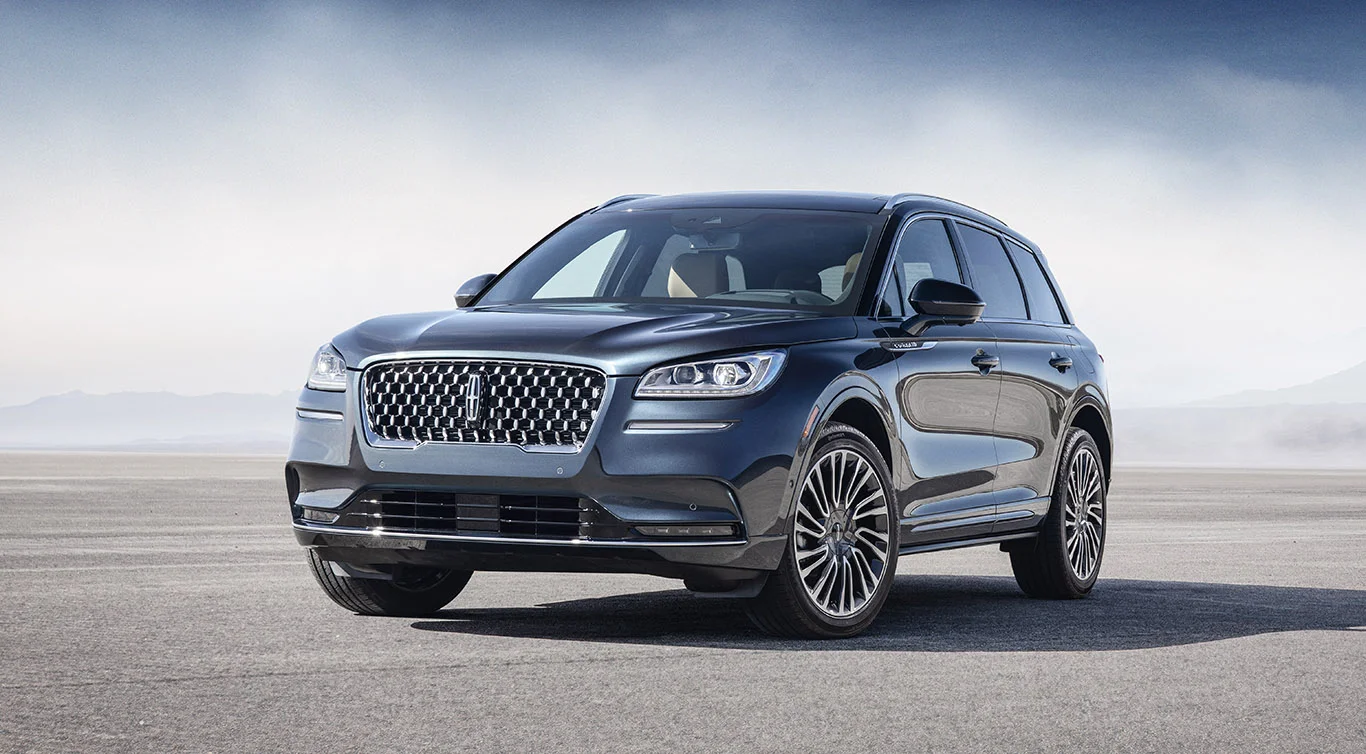 Meanwhile, Lincoln has undergone several major changes in recent years as the brand has established its own standalone dealerships and even a boutique showroom, while FoMoCo recently announced that it will ask its dealer network to specialize in ICE vehicles, EVs (potentially selling at fixed prices), or Ford Pro commercial sides of the business in the coming months.
We'll have more insights like this to share soon, so be sure and subscribe to Ford Authority for more Lincoln news and ongoing Ford news coverage.