With Major League Baseball's labor dispute finally over, players are headed to camp to prepare for the upcoming season. That includes New York Mets star first baseman Pete Alonso, who was heading to work in Port St. Lucie, Florida this past Sunday behind the wheel of his Ford Super Duty pickup, just like any other normal day. However, Alonso's normal day at work quickly took a big turn for the worse when another driver ran a red light and slammed into his truck, sending it flying through the air in a scary-looking accident.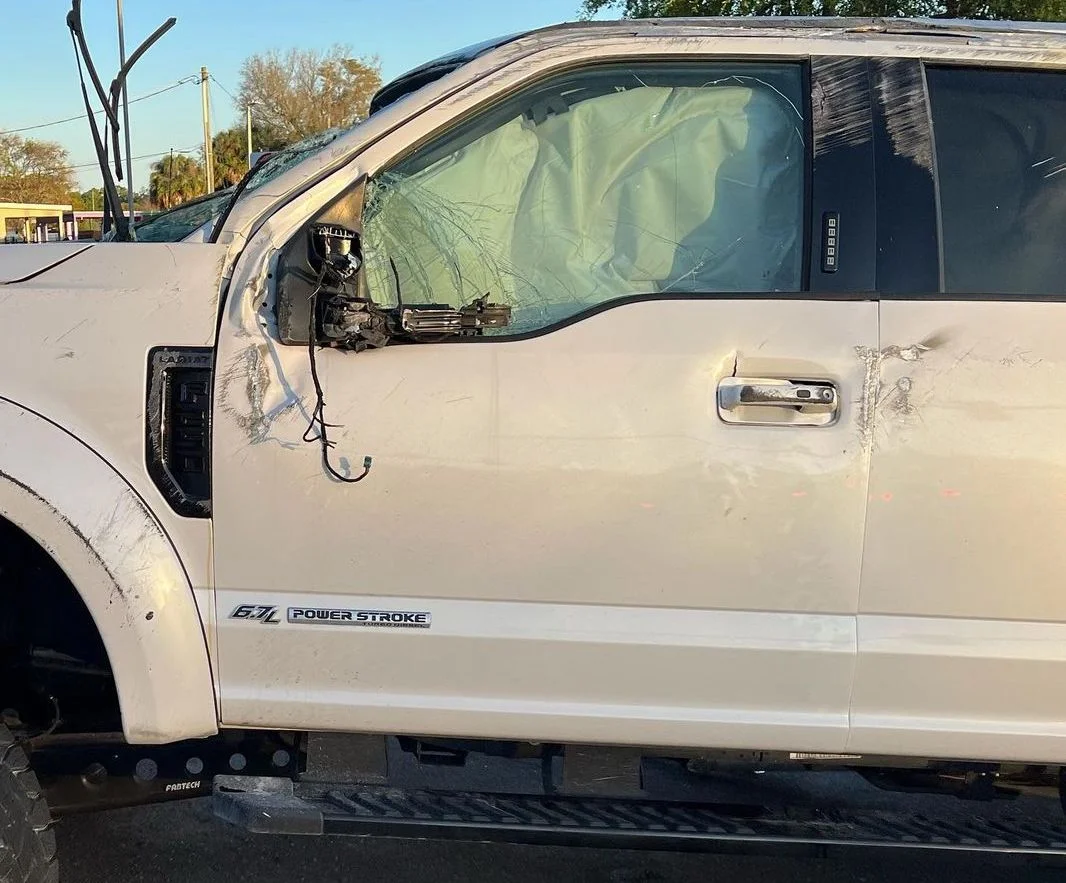 Pete Alonso told CNN that he believes his Super Duty flipped over "probably three times," and video of the aftermath taken by his wife – who was following him to work – shows just how bad things could have been. "This is a really special spring training because yesterday was a really close experience to death," Alonso said. "I'm just really thankful to be alive. I was coming here to work, coming to spring training, and the next thing I know I'm kicking my windshield in trying to get out of a flipped-over car. Just really blessed to be here. Thankful nothing is wrong. Also thank you, Ford, for having great engineering."
After surveying the carnage left behind, it's truly amazing that Alonso wasn't hurt in any sort of way, save for a scratch on his arm. The Super Duty, laying on its side, is pretty mangled up, the rear axle completely detached from the pickup with one of the wheels hanging off. The other driver clearly had to be traveling at a pretty high rate of speed to flip something as big and heavy as a Super Duty, too.
View this post on Instagram
As for that other driver, police revealed that they only suffered minor injuries and were issued a citation for their reckless driving. And while we already look twice before proceeding through intersections, we imagine that Alonso might be doing the same thing moving forward.
We'll have more crazy videos like this to share soon, so be sure and subscribe to Ford Authority for the latest Ford F-Series news, Ford Super Duty news, and continuous Ford news coverage.