The next generation S650 Mustang currently remains shrouded in a veil of mystery, as enthusiasts the world over wait to see what The Blue Oval has in store for the pony car. As Ford Authority previously explained, a number of possibilities remain viable for the upcoming model, including the introduction of hybrid powertrains and the simple fact that its production run could start with the 2024 model year, one year up from earlier estimates. But there is some concrete news about the future Ford Mustang that we can share – that the muscle car is set to notably deviate from the current version in one key area: the steering wheel.
Unlike the current model, the S650 Mustang will feature a flat-bottom steering wheel throughout the lineup, a Mustang-specific part that will be more sculpted than the steering wheel that's currently included on the Ford Mustang Shelby GT500. More specifically, sources familiar with the wheel stated that the flat-bottom portion will be a more prominent component of the wheel from the five to seven o'clock positions. Flat-bottom steering wheels are currently featured on all sorts of vehicles, and The Blue Oval has rolled out new variants of the design recently on vehicles like the Ford Evos, Ford Mondeo, and Lincoln Zephyr. That said, they have traditionally been associated with performance vehicles, which makes their potential incorporation into the Mustang lineup a natural fit. Aside from the current GT500, no other S550 Mustang variant features the design.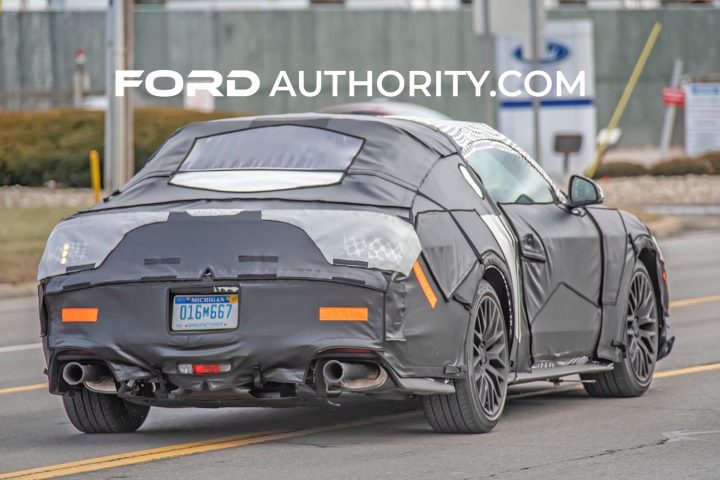 More specific details about the S650 Mustang remain elusive, but as Ford Authority previously explained, the model is expected to boast an eight year production run. Additionally, while previous reports suggested it would gain an all-electric variant by the end of the decade, the venerable V8 isn't expected to be retired anytime soon. For now, the 2022 Ford Mustang soldiers on, albeit with a slew of new and updated packages ostensibly designed to keep things fresh ahead of the generational switchover.
We'll have more on the S650 Mustang soon, so subscribe to Ford Authority for the latest Ford Mustang news, and continuous Ford news coverage.