Many of us grew up getting much of our automotive news from MotorWeek, a terrific show that has been on the air for decades now. In recent years, MotorWeek has been re-releasing some of its better retro reviews via YouTube that provide us with a nifty throwback of sorts, including clips featuring the 1992 Ford Taurus wagon, 1993 Ford Probe, and 1997 Ford Expedition, most recently. Now, the iconic John Davis is back with a very interesting 2002 Ford Focus SVT retro review, too.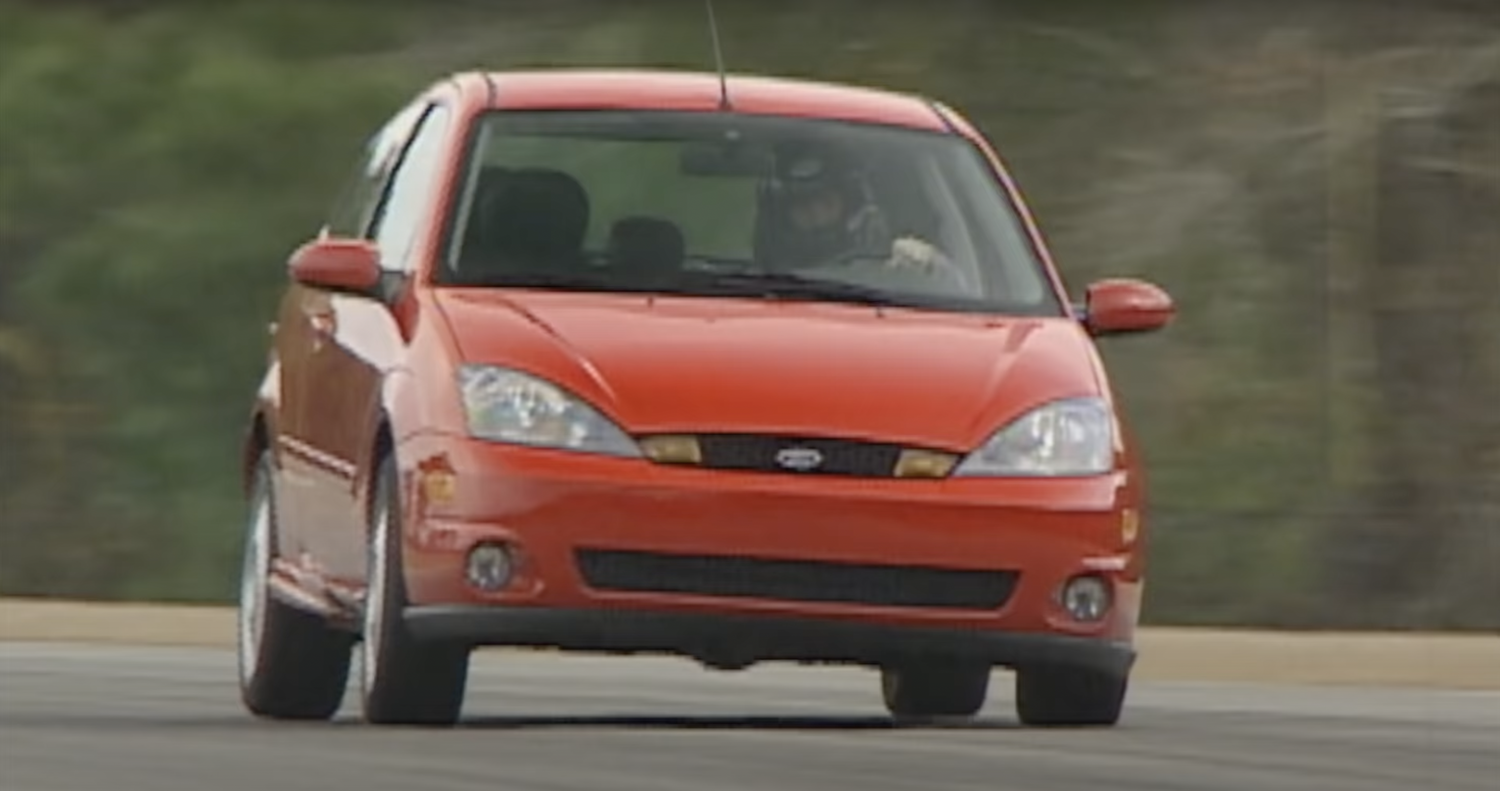 When this segment aired 20 years ago, it was a pretty exciting time, as the 2022 Ford Focus SVT represented the return of the hot hatch to The Blue Oval's lineup. As Davis points out in the review, Ford added some serious meat to the regular Focus by giving it a host of upgrades for the 2.0L DOHC 16-valve I-4 powerplant under the hood, including a new flywheel, heads, pistons, rods, headers, a dual-stage intake manifold, and variable cam timing.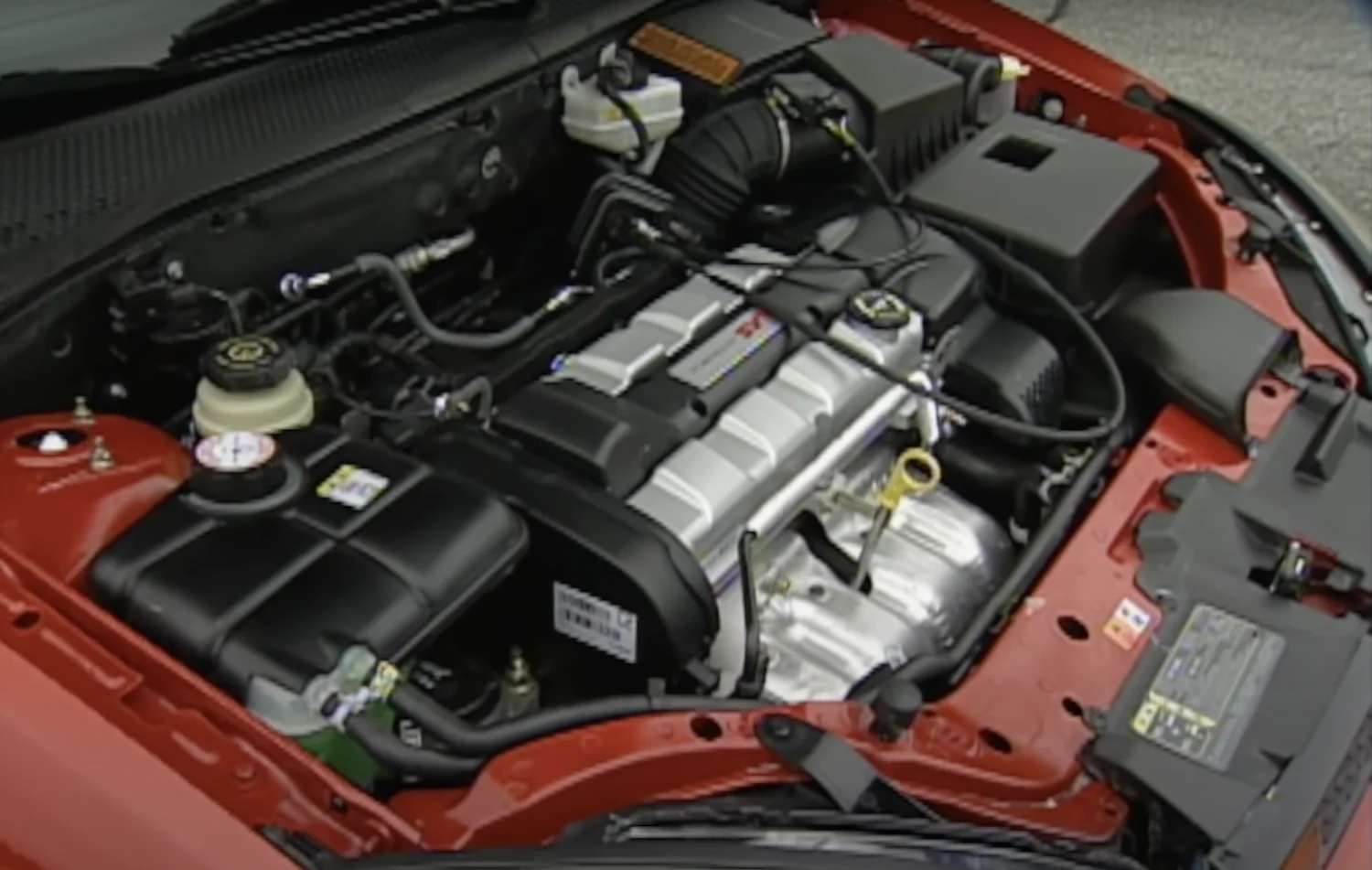 The result was a solid output of 170 horsepower and 145 pound-feet of torque – a healthy increase of 40 horsepower over the standard Focus. That power flows to the front wheels via a proper six-speed manual transmission in place of the standard five-cog gearbox, which Davids calls "rubbery."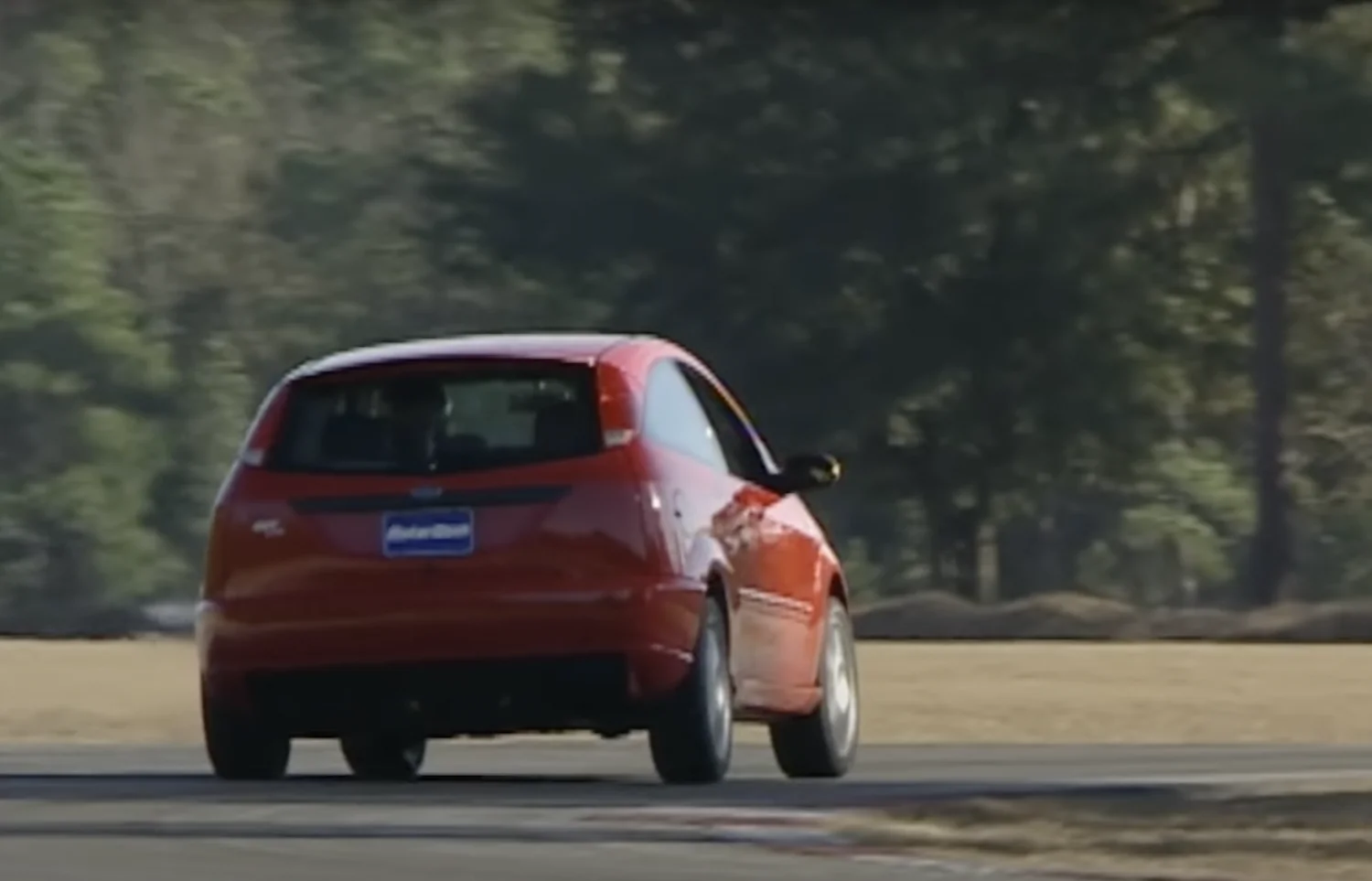 Ford also added a healthy amount of suspension upgrades to the Focus SVT including stiffer springs, a thicker front anti-roll bar, and revised shocks. Standard four-wheel disc brakes with larger rotors helped slow things down, and reside behind 17-inch alloy wheels wearing stickier Continental tires. Performance was pretty solid for the time – 0-60 took 6.9 seconds, while the quarter-mile flashed by in 15.4 clicks at 92 miles-per-hour – a full two seconds faster than the standard Focus.
The only complain Davis and the MotorWeek crew really had regarding the otherwise excellent Focus SVT was its vague clutch feel, but otherwise called it a "very sharp Focus to drive and sharp to look at," a sleek and stylish package that retains the regular model's excellent efficiency without breaking the bank.
We'll have more cool videos like this to share soon, so be sure and subscribe to Ford Authority for more Ford Focus news and around-the-clock Ford news coverage.