The sixth-generation 2021 Ford Bronco has been a massive hit with consumers since the day it was revealed nearly two years ago, and is still in high demand today. One of the most appealing qualities of the reborn SUV is, of course, its inherent off-road capability, though not everyone uses it for things like driving the trails. After all, even though the 2021 Ford Bronco is highly capable, that doesn't mean people can't do silly things with it, such as rip off donuts in a Major League Baseball stadium, or get it stuck on a sandy land bridge before high tide rolls in and submerges it in water, as was the case with this poor Outer Banks model in Bay Harbor, Maine.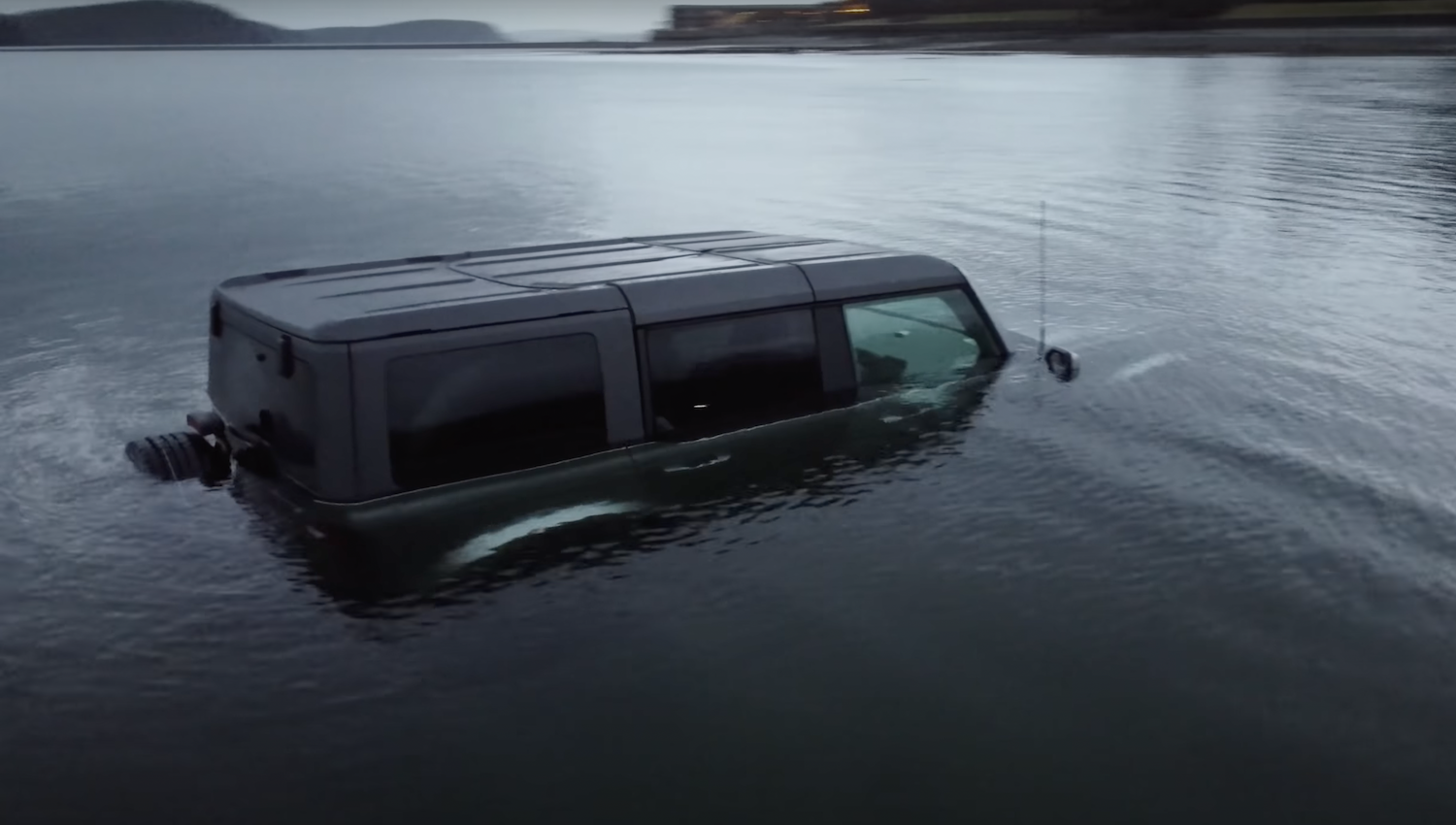 The owner of this 2021 Ford Bronco drove it across a land bridge to Bar Island several days ago, a popular hangout spot in that particular area. However, the non-Sasquatch Package equipped model quickly got stuck in the sand to the point where the owner was unable to free it. Problem is, Bar Island's land bridge is completely submerged in water when high tide rolls in, and that also led to this poor SUV going for a bit of an unplanned swim, as we can see in the video below from YouTuber Every Day Drones.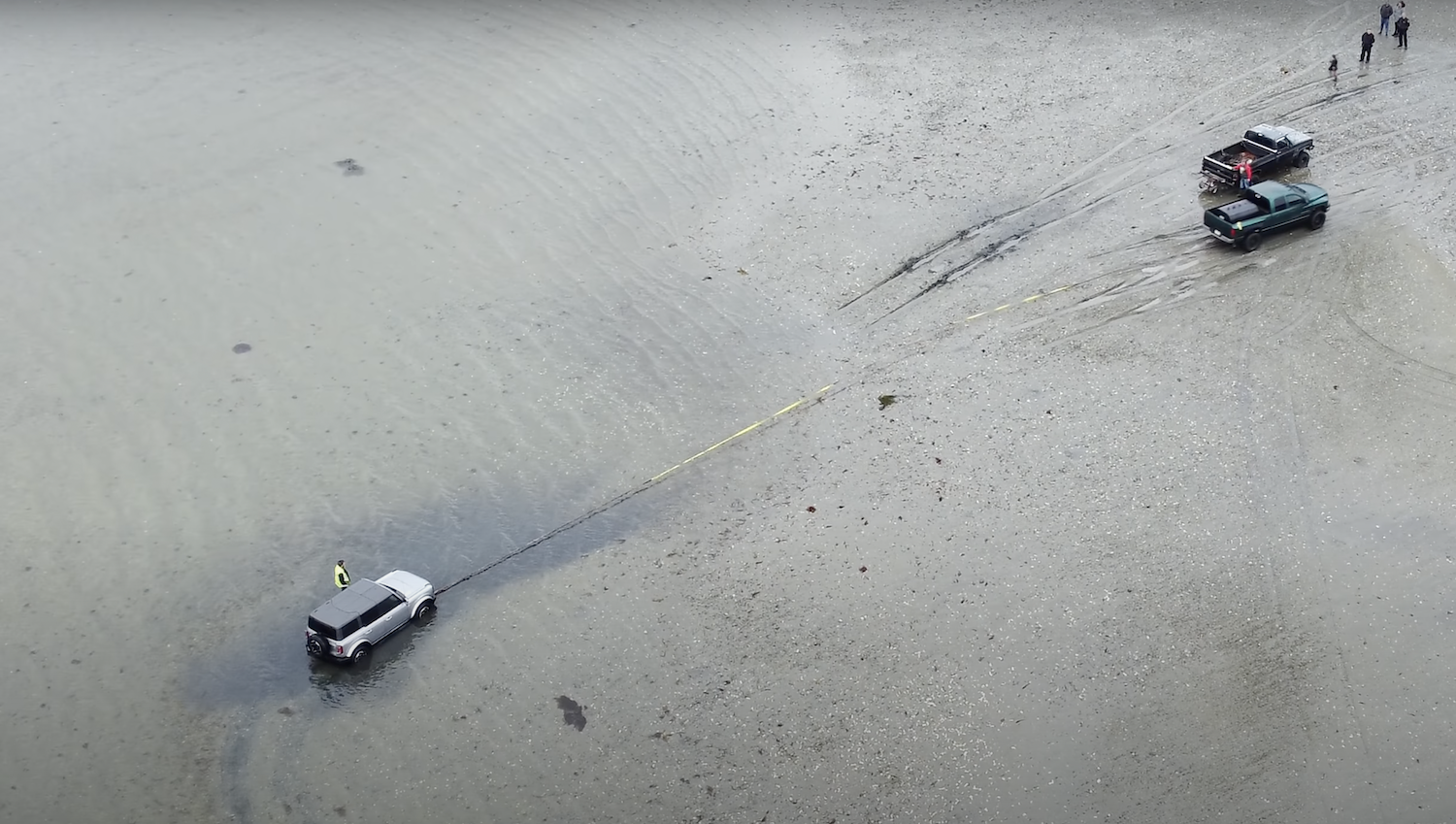 A local towing company attempted to pull the Bronco out of its perilous situation, but that effort proved unsuccessful, as the tow strap actually snapped. Thus, rescuers had to resort to some pretty extreme measures to free the stuck off-roader – place large airbags underneath the vehicle and float it to safety, according to Bangor Daily News.
That strategy worked, and the Bronco was able to be recovered after spending two days in and out of the water, which nearly reached the peak of the roof at one point. While all of this was going on, curious onlookers showed up to watch the action, blasting music and generally having a good time until police shut the whole thing down. While it's a fairly common thing for vehicles to get stuck on this particular land bridge, the fact that it was a brand new Bronco this time around has attracted a bit more attention than usual, which isn't a surprise for such a high-profile vehicle.
We'll have more crazy videos like this to share soon, so be sure and subscribe to Ford Authority for more Ford Bronco news and around-the-clock Ford news coverage.