April 26th, 2022 is a historic day for Ford Motor Company and the entire American automobile industry, as it marks the official start of 2022 Ford F-150 Lightning production at the Rouge Electric Vehicle Center. The seminal fully electric F-150 pickup is the first full-size light duty pickup to be completely electrified, in addition to being among the first crop of battery powered pickups to go on sale in the United States. Additionally, the all-new F-150 variant is now practically guaranteed to be delivered during spring 2022 – a timeframe the company committed and stuck to, despite ongoing supply chain constraints.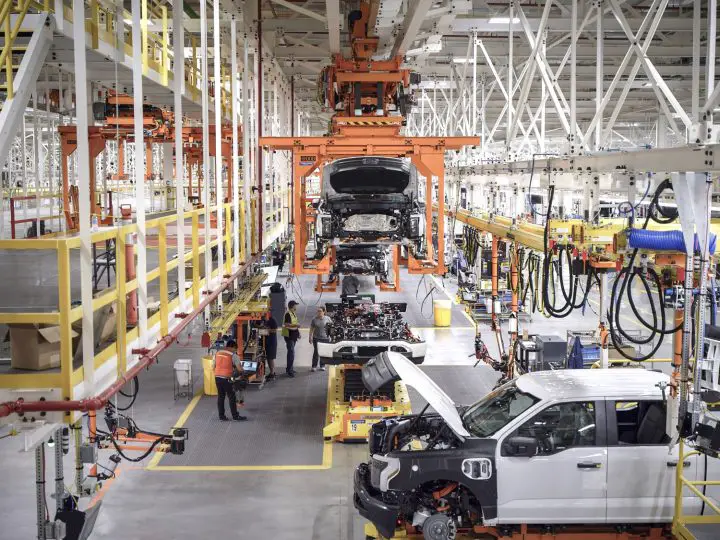 "Today we celebrate the Model T moment for the 21st Century at the Rouge Electric Vehicle Center," said Ford Executive Chair Bill Ford. "The Rouge is where Ford perfected the moving assembly line, making it a fitting backdrop as we make history again. The stunning anticipation for F-150 Lightning is a credit to the work of our Ford engineers and designers, and the UAW team members who are building these trucks with pride."
The conception and rollout of the 2022 Ford F-150 Lightning has changed The Blue Oval forever, even before the first trucks arrive at dealers nationwide. As Ford Authority recently detailed, the Rouge Electric Vehicle Center jettisoned traditional assembly lines – which the company pioneered over 100 years ago – for autonomous delivery units, the first Ford plant to do so. Additionally, the situation surrounding dealer pricing has seemingly motivated the automaker to completely alter its sales strategy for future electric vehicles, and soon FoMoCo vehicles will almost certainly be required to be sold at fixed prices without any markups whatsoever.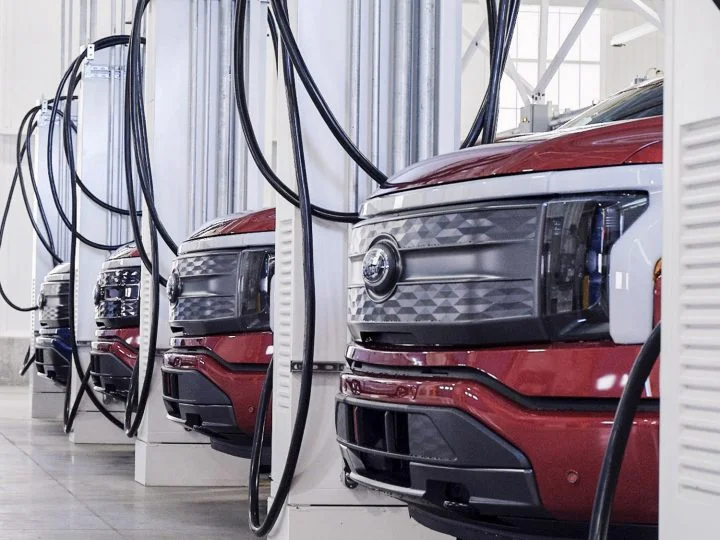 Interest in the 2022 Ford F-150 Lightning greatly exceeded the company's expectations, and the automaker is currently scrambling to ramp up production to 150,000 annual trucks per year by mid-2023, a target the will most likely still result in reservation holders being left to wait, as demand is expected to outstrip supply for quite some time. The first year model is completely sold out, but reservation holders won't be abandoned, and instead will mostly likely have to settle for a 2023 truck. None of these issues have deterred aspiring owners however, as the electric F-150 remains among the top considered electric vehicles for shoppers.
We'll have much more on the Ford F-150 Lightning soon, so subscribe to Ford Authority for the latest Ford F-150 news, Ford F-150 Lightning news, and continuous Ford news coverage.