The 2022 Ford F-150 Lightning isn't just the first all-electric F-150 ever – it's also a pretty innovative product packed with cool features that should satisfy the techie in everyone. But aside from its ability to charge other vehicles and even entire houses for days at a time, the 2022 Ford F-150 Lightning also has a pretty cool party trick hidden inside the cabin – a volume knob that can also be used not only to adjust levels of sound – but also play games.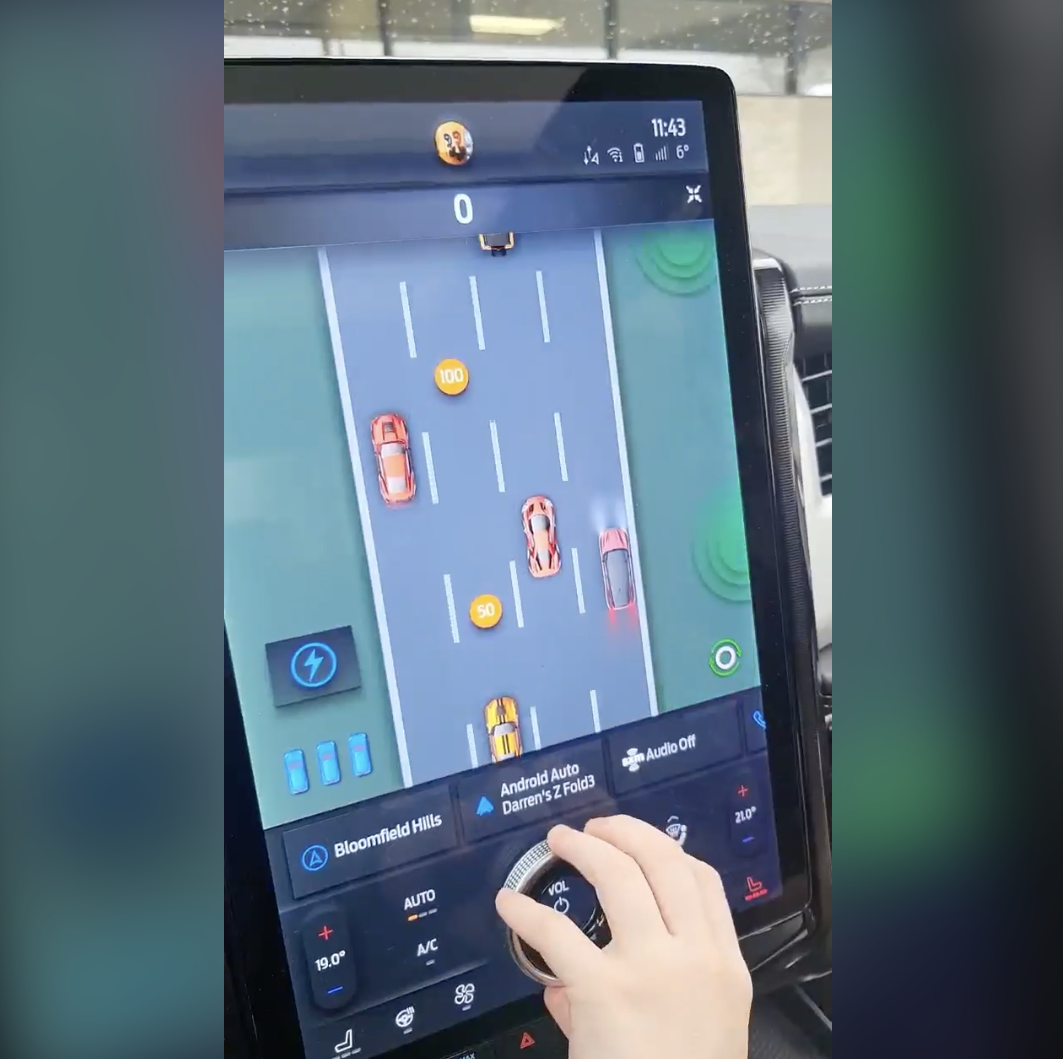 Ford's vice president of global EV programs, Darren Palmer, recently posted a short video on LinkedIn showing this cool little feature in action. The video depicts one of his children using the F-150 Lightning's volume knob to steer a vehicle around on the screen that's part of a game of some sort, which will apparently come with the pickup, along with others. "Some cute little games now on the F-150 Lightning. Proving a hit with my kids in final testing…" Palmer said.
Providing video games for EV owners to play inside is nothing new, of course, and is yet another feature that Tesla has become famous for. But it is notable that the F-150 Lightning will also come loaded with some games, which is a nice feature to have when one is waiting for the truck to charge or perhaps in a long pickup line while waiting for their kids to exit school for the day.
The F-150 Lightning isn't the only recent Blue Oval product to feature a bit of innovation in regards to its volume knob, however. The Ford Mustang Mach-E has a "knob" that looks like a physical control, but is actually adhered to the front of the screen, with capacitive fingers fitted to the backside to control the display. Thus, the driver simply swipes their finger in a circular motion where the knob is positioned to turn the volume up or down. Ford also recently revealed an "escape room" like game for the EV crossover, too.
We'll have more on the F-150 Lightning soon, so be sure and subscribe to Ford Authority for the latest Ford F-Series news, Ford F-150 news, F-150 Lightning news, and non-stop Ford news coverage.