The popularity of four-wheel drive vehicles has exploded in recent years, growing to encompass over half of the new vehicle market and 77 percent of Ford's take rate as recently as last September. However, Ford 4×4 sales continue to grow, and significantly outperformed the automaker's chief rivals last year, a fact that FoMoCo has appropriately revealed today, April 4th – otherwise known as "4×4 Day."
As 114 million Americans are currently participating in some sort of outdoor adventure activities on a regular basis, new data from S&P Global Mobility found that Ford sold 1.2 million four-wheel-powered vehicles in the United States in 2021 – which is roughly 18 percent more than the next best-selling brand, Toyota, and 42 percent more than Jeep.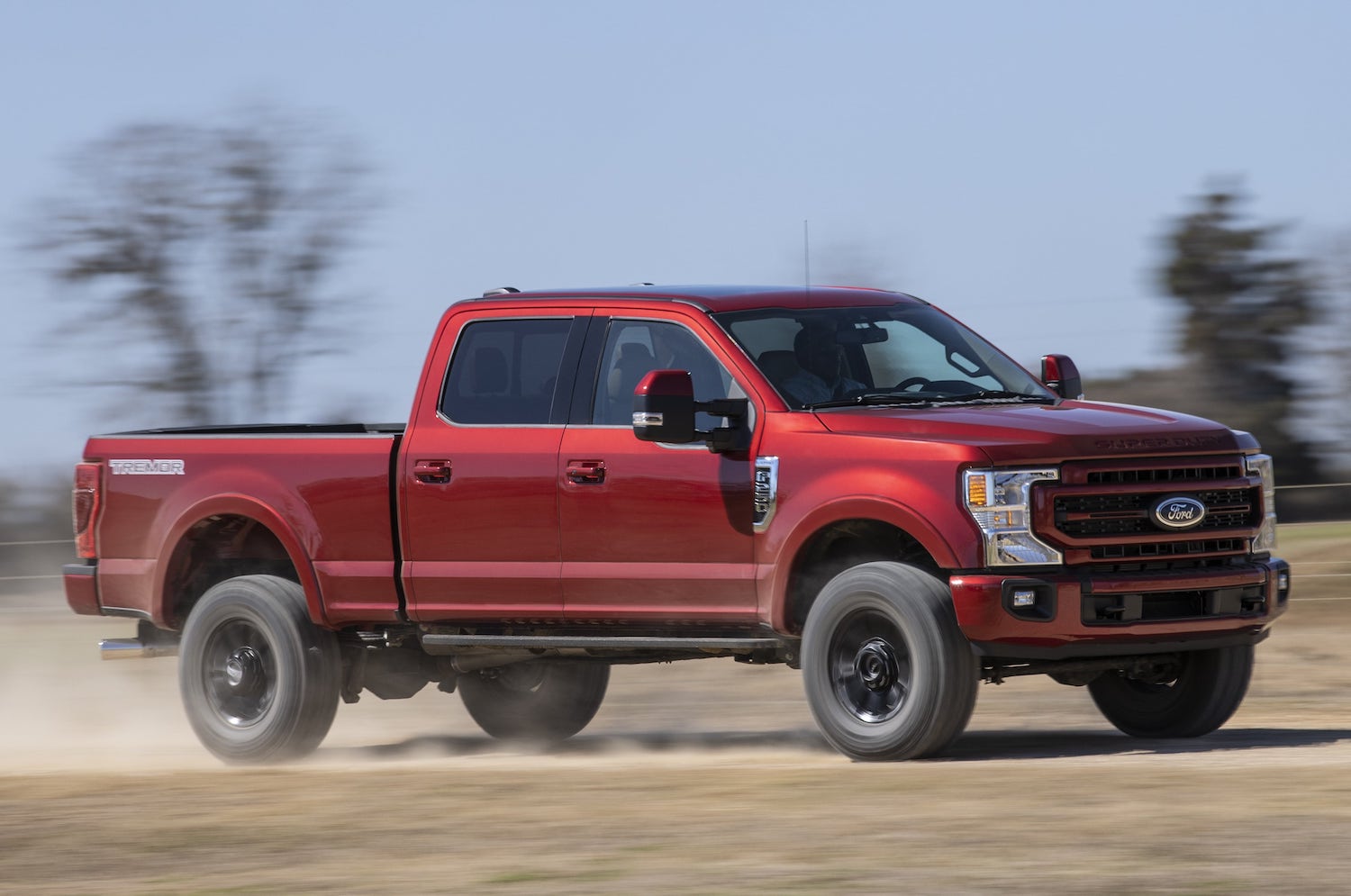 Nearly two-thirds of The Blue Oval's overall new vehicle sales consist of Ford 4×4 models, compared to around one-third a decade ago. Even more impressively, it isn't just men or older folks that are purchasing these vehicles anymore, as more than one-half of the automaker's female and millennial customers are choosing all- or four-wheel drive equipped vehicles, too – around double the rate from 10 years ago.
Ford – which currently offers 13 four-wheel-powered trucks and SUV vehicle lines – has led all automakers in that regard when it comes to sales since 2000. Customers have a wide variety of offerings to choose from, ranging from the high-performance Ford Explorer and Ford Edge ST to the more rugged Ford Bronco Sport, Ford Bronco, Ford F-150, Ford Super Duty, and Ford Expedition, to name just a few.
"We know customers want SUVs for the additional cargo space and convenience, and also for the capability and confidence that comes with a four-wheel-powered vehicle," said Dave Rivers, Ford U.S. SUV marketing manager. "In some cases, it's the day-to-day confidence of driving in snow, but it's also the desire to get outdoors, get off-road and find new adventures."
We'll have more insights like this to share soon, so be sure and subscribe to Ford Authority for around-the-clock Ford news coverage.