More than one YouTuber has explored the much-maligned Ford 5.4L Triton V8 three-valve powerplant in recent months, going over its glaring (and expensive) flaws, roller follower issues, need for routine maintenance, and the importance of using the right spark plugs with that particular engine. Now, Blue Oval technician and YouTuber Ford Tech Makuloco is back with yet another Ford 5.4L Triton V8 video, this time going over a customer's 2010 Ford F-150 that's emitting a ticking noise related to the roller followers that a dealership missed.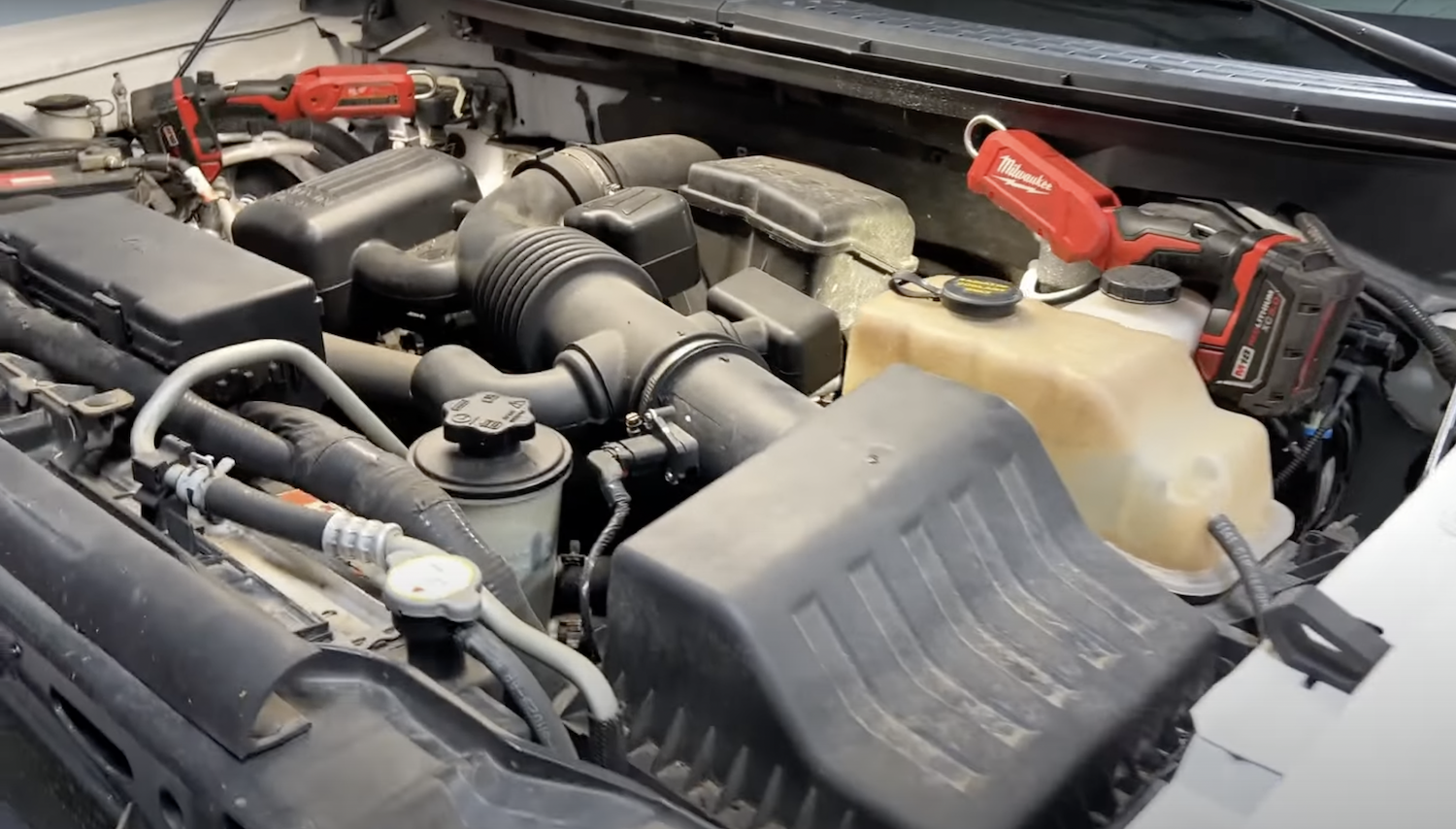 The F-150's owner recently took his truck into the dealership for a complete timing job and a new oil pump. Problem was, the main reason he took the truck in was because it was ticking, and when he got it back, it was still ticking. This, despite the fact that the three-valve's roller followers are the number one failure point on these engines, which can actually destroy it completely if neglected long enough.
As our host points out, the ticking/tapping noise emitted by this F-150 is quite loud, and it's coming from both sides, which means that it isn't being caused by phaser knock. The sound is also a bit lighter and tinnier, and it increases in speed along with the engine's rise in RPM.
After taking the engine apart, our host notes that the owner has clearly taken care of his pickup with frequent oil changes as it's super clean inside. He then demonstrates how to check the loose roller followers and look for cam lobe wear before replacing all of the worn components so this 150k-mile engine can keep running for years to come, which probably wouldn't have happened if the customer placed faith in what the dealer told him.
We'll have more videos like this to share soon, so be sure and subscribe to Ford Authority for the latest Ford F-Series news, Ford F-150 news, and continuous Ford news coverage.