Prior to the launch of the all-new sixth-generation 2021 Ford Bronco, The Blue Oval created a few concepts to show off possible future accessories – some of which wound up in the SUV's catalog, while others did not. One particular item that garnered a lot of attention and interest from enthusiasts were the "donut doors" featured on a Cyber Orange two-door concept, which provided a pretty cool way to get a little more air inside the cabin without having to take the doors completely off. Unfortunately, as Ford Authority reported in October 2020, Ford chose not to sell those doors via its catalog, but now, an aftermarket company is planning on doing just that.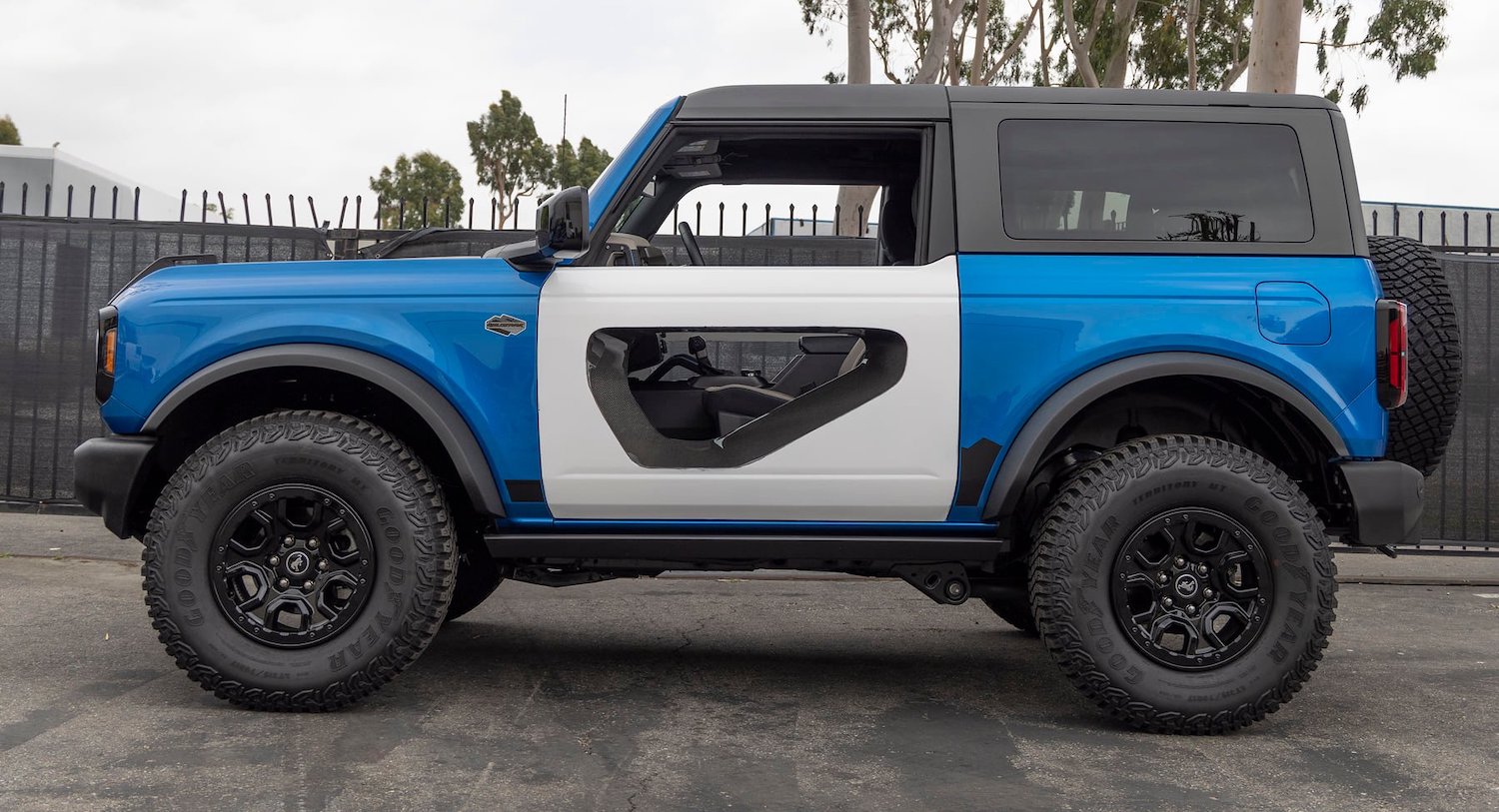 The company – Anderson Composites – currently produces and sells all sorts of composite parts for a wide variety of vehicles, including the Ford Focus RS and Ford Mustang. Now, it's expanding into the Ford Bronco market with what it calls "halo" doors, which feature a nearly identical design as the donut doors present on the Bronco concept from a couple of years ago.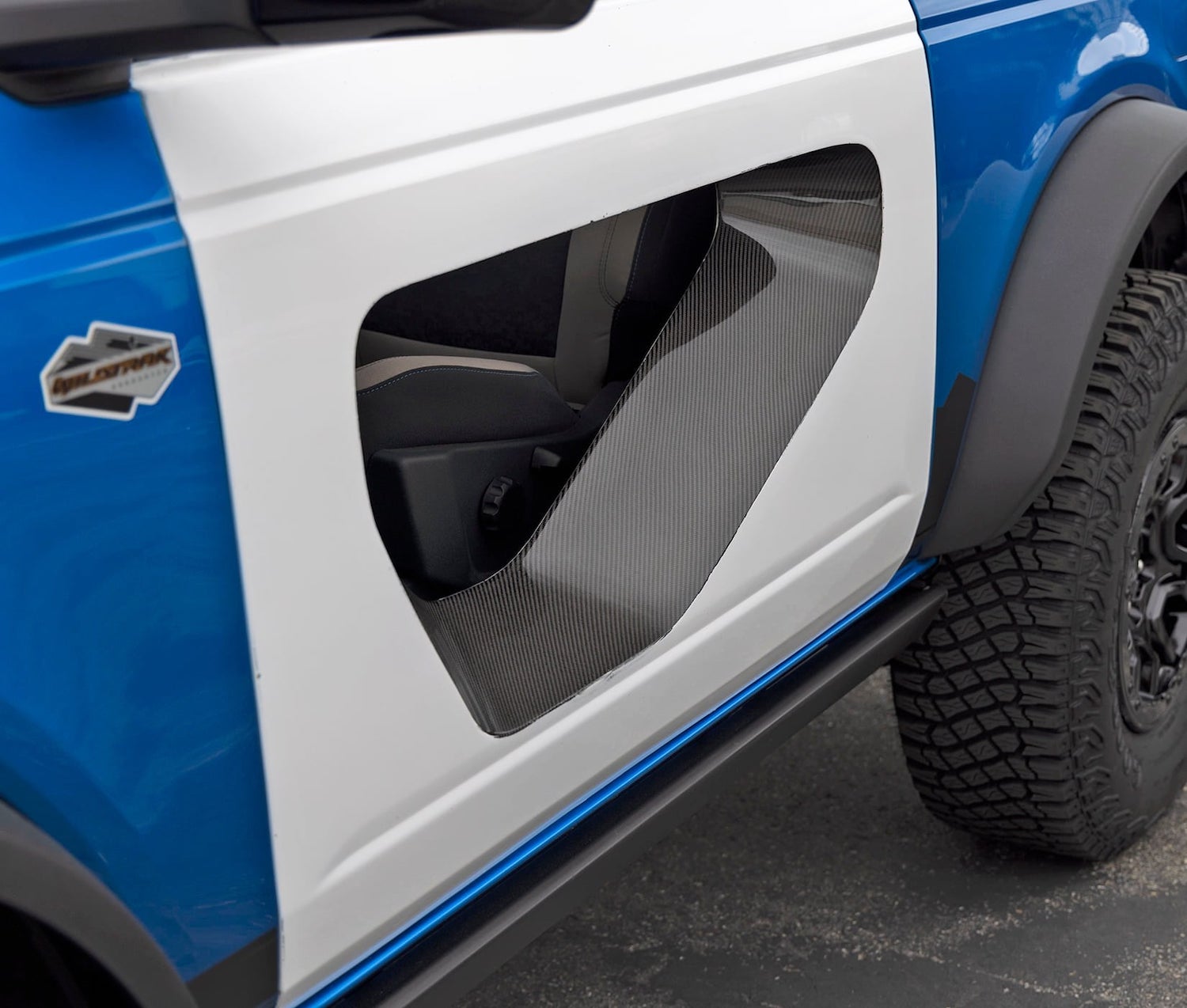 Of course, one can just take the doors off their Bronco or purchase a set of tube doors from The Blue Oval if they want the same sort of experience, but these halo doors have a cool look to them, and they also seemingly offer a little more protection from outside elements than the other alternatives.
For now, Anderson Composites isn't providing much information about this future offering other than noting that more details are "coming soon," though they did post a few photos of the doors on social media. Regardless, it's certainly a cool look, and we imagine that plenty of Bronco owners will be lining up to purchase a set – so long as the price is right, of course.
We'll have more on the Bronco very soon, so be sure and subscribe to Ford Authority for more Ford Bronco news and non-stop Ford news coverage.