Ford Motor Company has filed a patent for a possible Ford Bronco handle assembly with a display, Ford Authority has learned.
The patent was filed on September 25th, 2020, published on March 31st, 2022, and assigned serial number 0097582.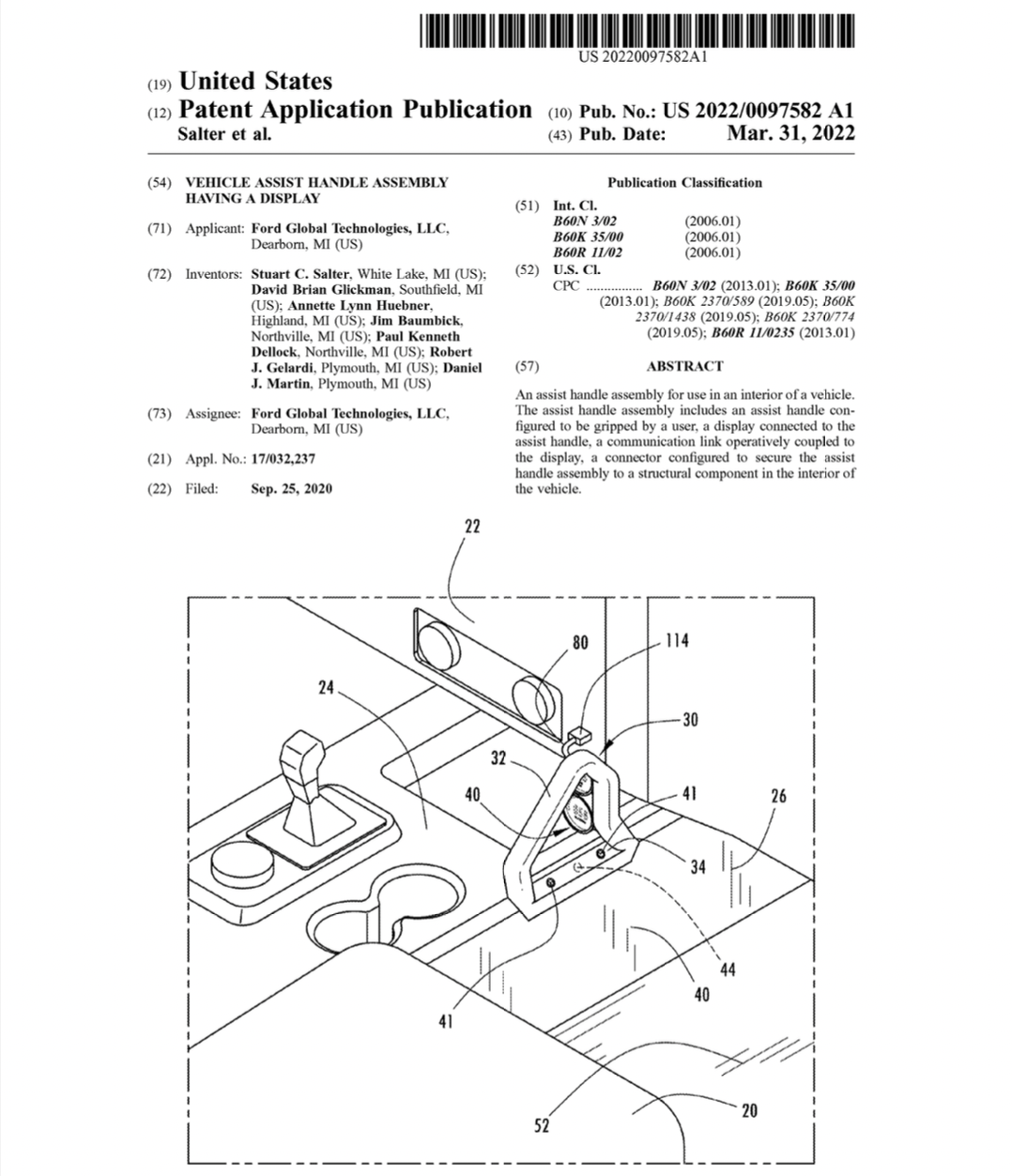 The Ford Authority Take
The Blue Oval has filed a bevy of top-related Ford Bronco patents in recent years, including one for a removable roof rack, another for a retractable roof, a climbing ladder that doubles as a recovery board, and a roof chair system. However, this new patent takes a completely different approach by giving the Bronco's center console-mounted grab handle much more functionality than the current unit.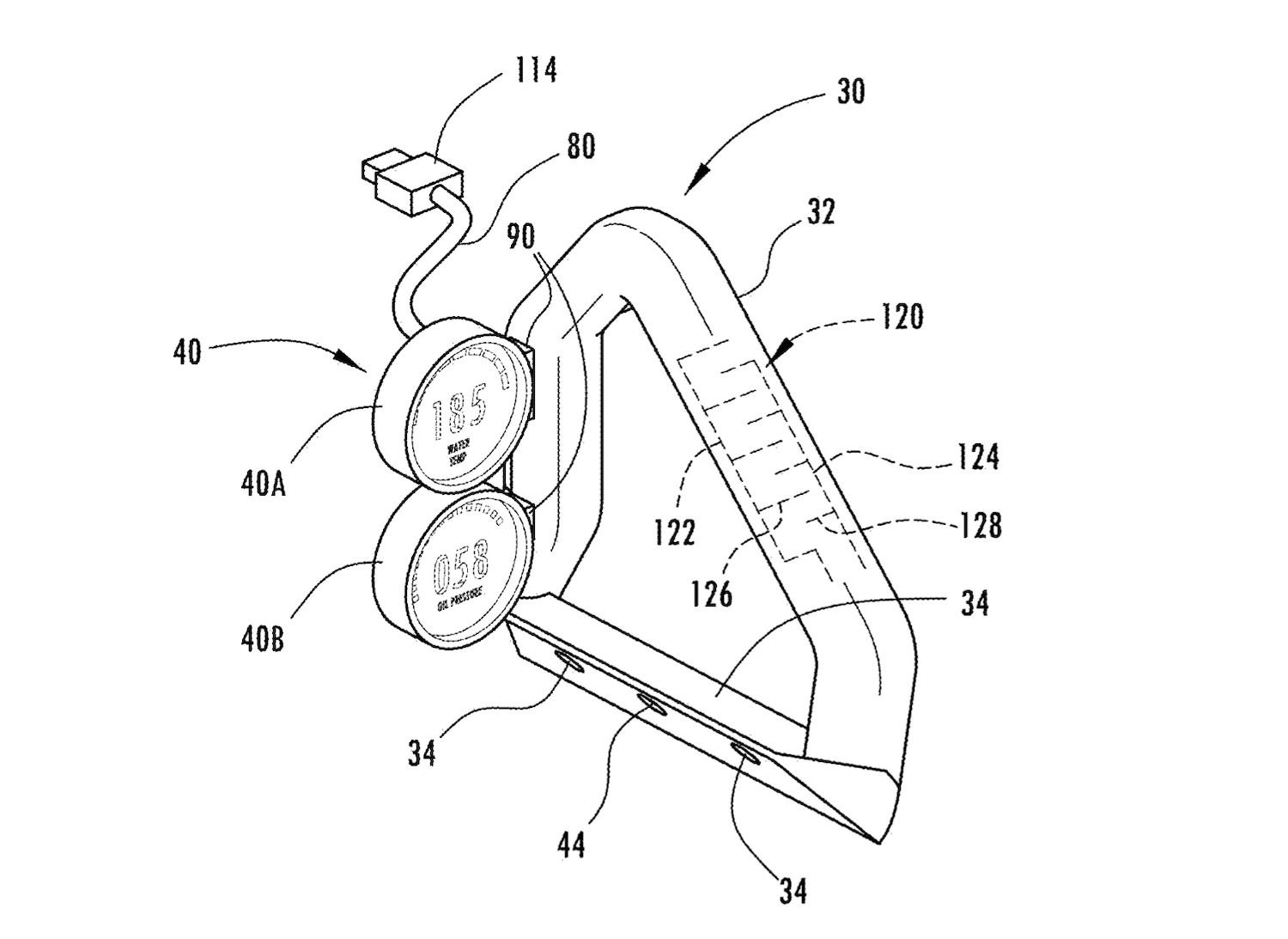 Currently, this particular grab handle has one sole purpose – to provide a place for the passenger to hold on while the driver is tooling around, generally off-road, climbing over rocks or other rough terrain. But this patent takes that concept a step further by adding a display to the grab handle, along with a communication link and a connector strong enough to hold it in place no matter how rough things get inside the cabin.
As for what this display might be used for, the patent drawings depict a pair of gauges showing the vehicle's oil pressure and water temperature, which are quite commonly added in a number of vehicles to various places inside the cabin, including the dashboard, steering column, and center console. Other drawings depict a large, vertically-oriented screen as well, which could presumably be used to display all sorts of information.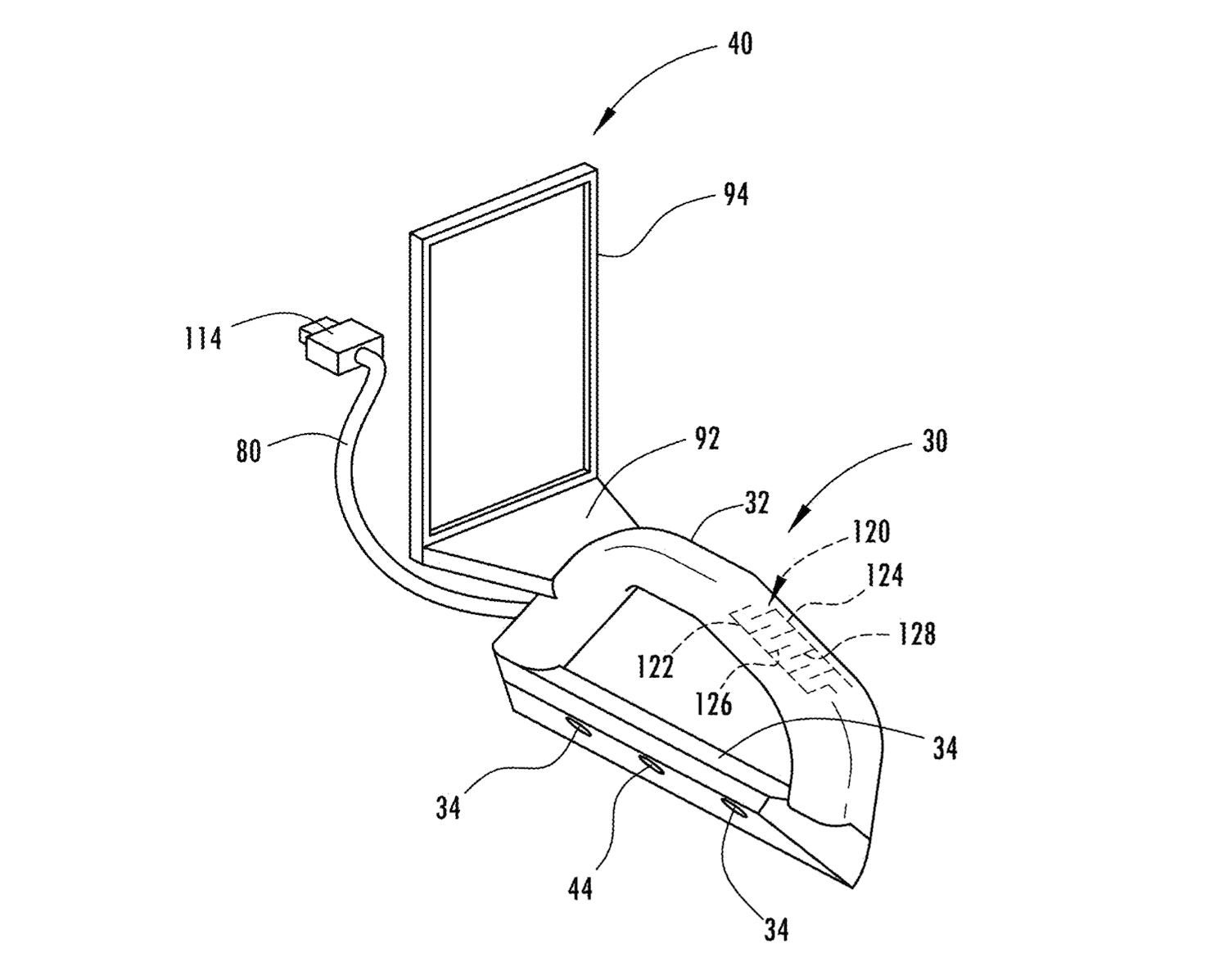 With the growing number of screens present in modern vehicles, it isn't surprising that Ford is exploring ways to add even more. However, this grab handle-mounted screen could prove useful in a number of ways, perhaps even as one intended to be operated by the passenger.
We'll have more on this and all Ford patents soon, so be sure and subscribe to Ford Authority for the latest Ford Bronco news, Ford trademark news, Ford business news, and non-stop Ford news coverage.