Today marks the official start of regular production for the 2022 Ford F-150 Lightning, an important milestone in Ford Motor Company history. But the horizon is already set towards the future, and with The Blue Oval committed to a massive pivot away from internal combustion vehicles, it was only a matter of time before the company announced development on a second electric pickup. According to Automotive News, that's exactly what happened at the Lightning launch event today, where Ford CEO Jim Farley revealed for the first time that the automaker is already working on an additional electric pickup.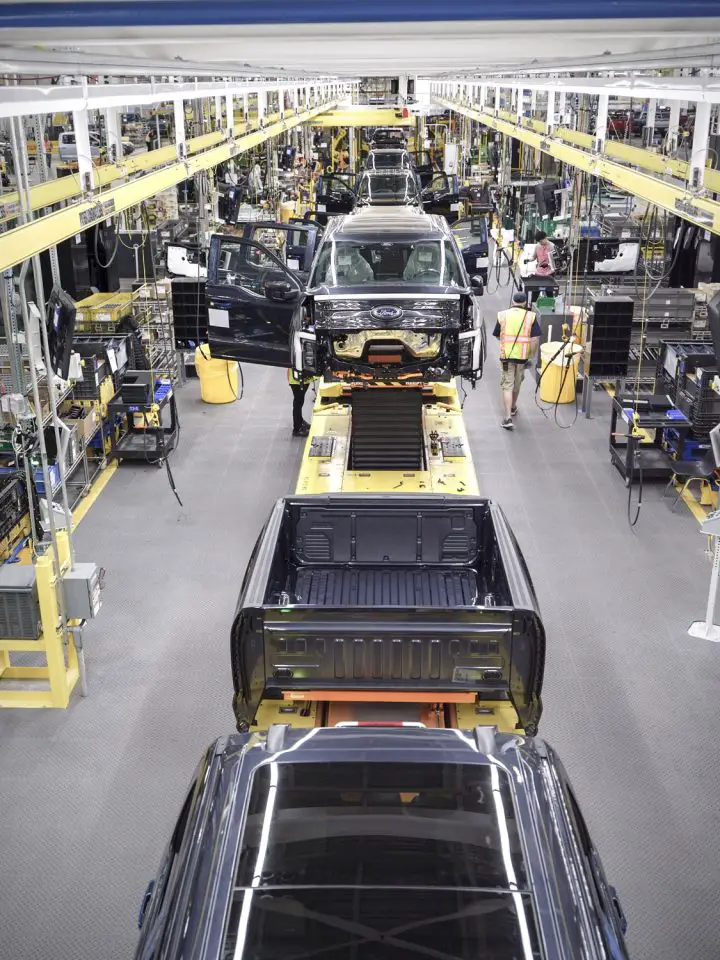 "It's another truck," said Farley. This (the F-150 Lightning) is not our only truck. We said very clearly we want to be the leader in electric pickup trucks." Interestingly, Farley stated that the future electric pickup will be assembled at the Ford BlueOval City complex in Tennessee, despite the fact that when the site was originally announced, the company said a future F-Series vehicle would be built there. As Ford Authority very recently explained, the company appears to be in the earliest stages of developing a fully electric Ford Ranger. Regardless of size or name, the upcoming electric pickup is expected to begin production in 2025. If the truck is indeed a Ranger, the electric variant would arrive about two years after its gasoline counterpart, which is expected to launch for North America towards the middle of 2023.
While Jim Farley didn't offer any specifics about what nameplate the future pickup would wear, it might not be a fully electric Ford Super Duty. As Ford Authority previously explained, the company had no plans to fully electrify its heavy duty truck lineup as of November 2020, and last year disclosed that its EV pivot is concerned with vehicles with a gross vehicle weight rating of under 8,500 pounds. That said, advances in battery technology could make a larger electric pickup feasible sooner rather than later.
We'll have much more on Ford's EV plans soon, so subscribe to Ford Authority for the around the clock Ford news coverage.