Ford Motor Company Canada sales decreased 21 percent to 43,061 units during the first quarter of 2022. Sales decreased at the namesake Ford brand, while increasing at Lincoln.
Despite the overall decrease as a result of several challenges, Ford Motor Company Canada sales saw several bright spots during Q1 2022. For instance, utility sales for both Ford and Lincoln were up year-over-year, with both the Lincoln Aviator and Corsair setting first quarter records in the local market.
The Edge, Escape, Bronco Sport were all in the green, while the new Bronco SUV added 1,718 units to FoMoCo's bottom line.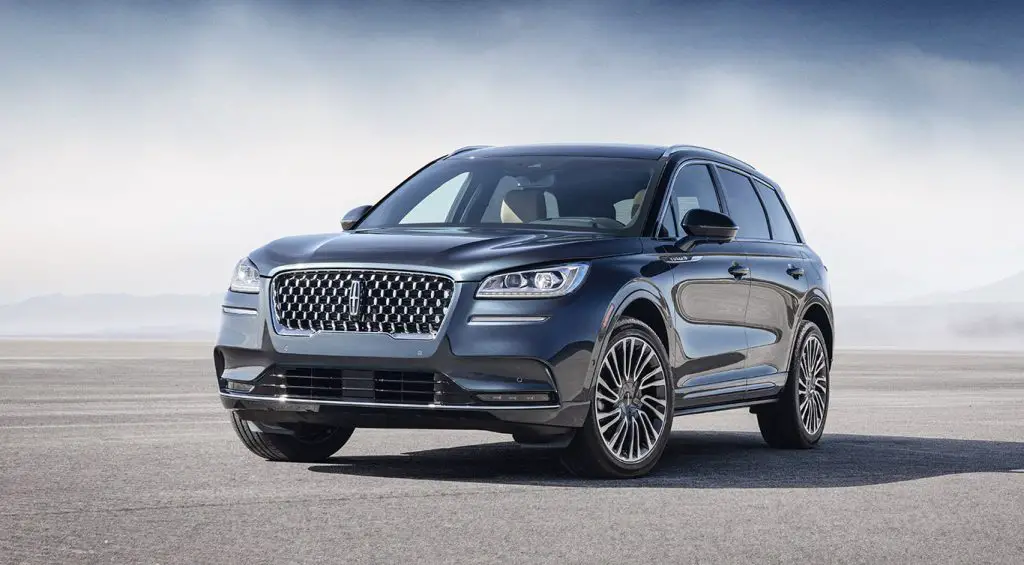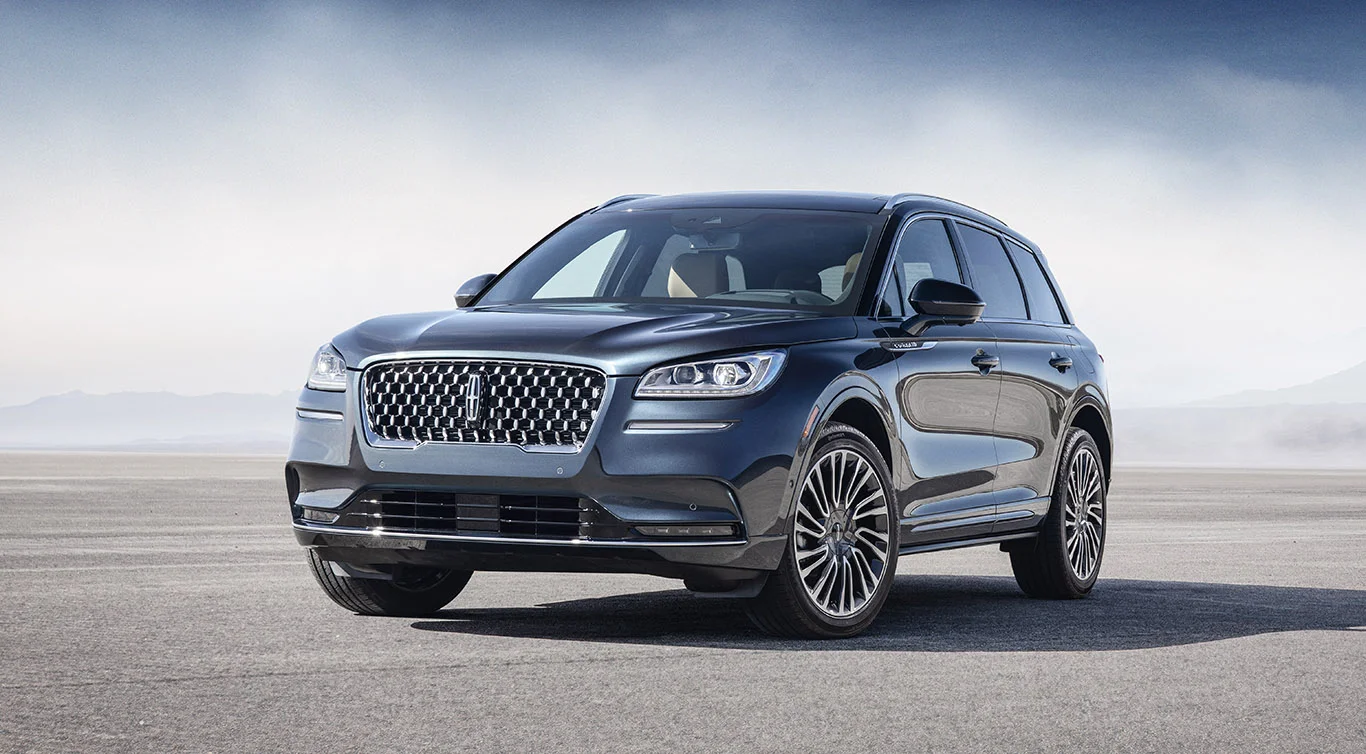 "In all of my years with Ford of Canada, I've never been as excited as I am now with the variety of offerings, particularly our Ford and Lincoln SUVs," said President and CEO at Ford of Canada, Bev Goodman, in a statement. "Whether designed for on-or-off road, from entry-level to premium luxury, our customers continue to show us that they want the distinctive products and services we are delivering. The great thing is, we aren't done yet, with even more innovative vehicles on the way," she added.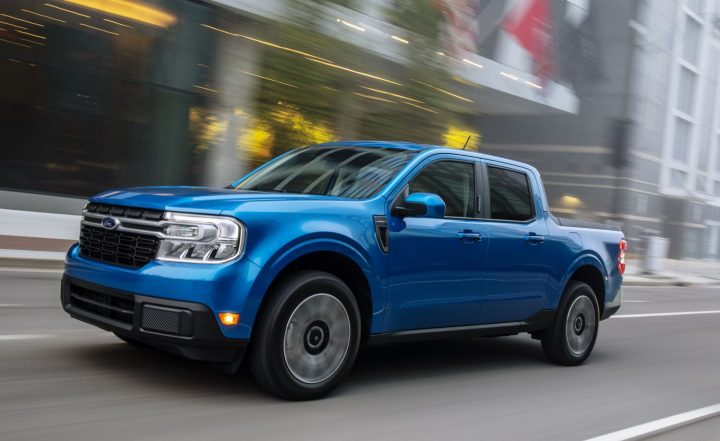 Brand & Model Sales
Ford sales decreased 21.6 percent to 41,369 units:
Lincoln sales increased 18.5 percent to 1,692 units:
Sales Results - Q1 2022 - Canada - Ford
| MODEL | Q1 2022 / Q1 2021 | Q1 2022 | Q1 2021 |
| --- | --- | --- | --- |
| BRONCO | * | 1,718 | * |
| BRONCO SPORT | +62.67% | 2,458 | 1,511 |
| E-SERIES | -15.98% | 573 | 682 |
| ECOSPORT | -33.40% | 608 | 913 |
| EDGE | +3.17% | 2,605 | 2,525 |
| ESCAPE | +11.00% | 3,937 | 3,547 |
| EXPEDITION | -69.97% | 315 | 1,049 |
| EXPLORER | -9.76% | 3,235 | 3,585 |
| F-SERIES | -39.75% | 18,218 | 30,238 |
| GT | -28.33% | 5 | 7 |
| MAVERICK | * | 1,933 | * |
| MUSTANG | +10.35% | 810 | 734 |
| MUSTANG MACH-E | +55.19% | 1,032 | 665 |
| RANGER | -41.09% | 1,236 | 2,098 |
| TRANSIT | -44.79% | 2,380 | 4,311 |
| TRANSIT CONNECT | -46.03% | 306 | 567 |
| FORD TOTAL | -21.61% | 41,369 | 52,770 |
Sales Results - Q1 2022 - Canada - Lincoln
| MODEL | Q1 2022 / Q1 2021 | Q1 2022 | Q1 2021 |
| --- | --- | --- | --- |
| AVIATOR | +35.83% | 489 | 360 |
| CORSAIR | +13.93% | 548 | 481 |
| NAUTILUS | +68.92% | 500 | 296 |
| NAVIGATOR | -43.01% | 155 | 272 |
| LINCOLN TOTAL | +18.49% | 1,692 | 1,428 |
Sales Results - Q1 2022 - Canada - FMC Totals
| BRAND | Q1 2022 / Q1 2021 | Q1 2022 | Q1 2021 |
| --- | --- | --- | --- |
| FORD TOTAL | -21.61% | 41,369 | 52,770 |
| LINCOLN TOTAL | +18.49% | 1,692 | 1,428 |
| FMC CANADA TOTAL | -20.55% | 43,061 | 54,198 |
About The Numbers
All percent change figures compared to Ford Motor Company Canada sales for Q1 2021, unless noted otherwise
Further Reading & Sales Reporting
Running Ford Motor Company sales numbers
Ford Motor Company Q1 2022 sales reports:

Ford Motor Company sales Q1 2022 U.S.A
Ford Europe sales Q1 2022
Ford Motor Company Canada sales Q1 2022 (this page)

Ford Canada sales Q1 2022
Lincoln Canada sales Q1 2022

Ford Motor Company Argentina sales Q1 2022
Ford Motor Company Brazil sales Q1 2022
Ford Motor Company Korea sales Q1 2022

Ford Motor Company Korea sales January 2022

Ford Korea sales January 2022
Lincoln Korea sales January 2022

Ford Motor Company Korea sales February 2022

Ford Korea sales February 2022
Lincoln Korea sales February 2022

Ford Motor Company Korea sales March 2022

Ford Korea sales March 2022
Lincoln Korea sales March 2022

Ford Motor Company Mexico sales Q1 2022
Ford Russia sales Q1 2022

Ford Russia sales January 2022
Ford Russia sales February 2022
Ford Russia sales March 2022