Over the past several months, the Ford Performance catalog continues to expand its Ford Mustang parts and accessories offerings, even as the current-gen S550 model prepares to bow in favor of the upcoming S650, which will reportedly launch in 2023. The most recent additions to that catalog include a Ford Mustang PP1 rear spoiler and 2018-2021 Ford Mustang Shelby GT350R steering wheel, as well as an S550 Mustang extended wheel stud and nut kit. Now, the discontinued Ford Mustang Shelby GT350R has gained its own unique extended wheel stud and nut kit, which is a fitting upgrade for a track-focused machine.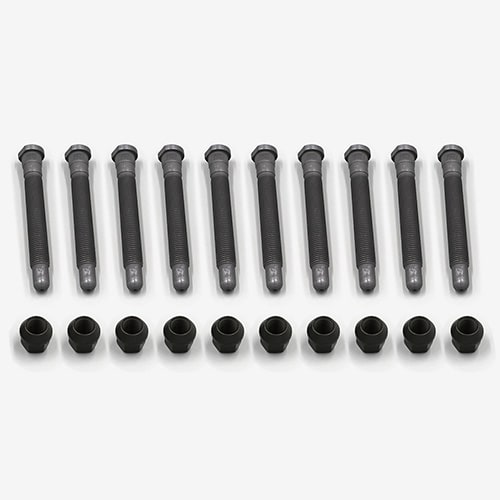 The new Shelby GT350R extended wheel stud and nut kit is sold under part number M-1107-F in the Ford Performance catalog and retails for $255. It's compatible with all 2017-2020 Mustang Shelby GT350 and GT350R models, as well as 2015-2022 Mustang and Mustang GT models equipped with the either the Carbon Fiber Track Pack or wheels requiring 97mm studs. Models equipped with wheels that require 54mm studs must instead use part number M-1107-E.
The Shelby GT350R extended wheel stud and nut kit comes with 10 wheel studs and 10 lug nuts made from aircraft quality alloy steel. The kit features a baked-on CT-10 coating with Teflon and moly studs and a teflon base nut coating, with an M14 x 1.5 RH thread and 97mm thread length measured from the shoulder.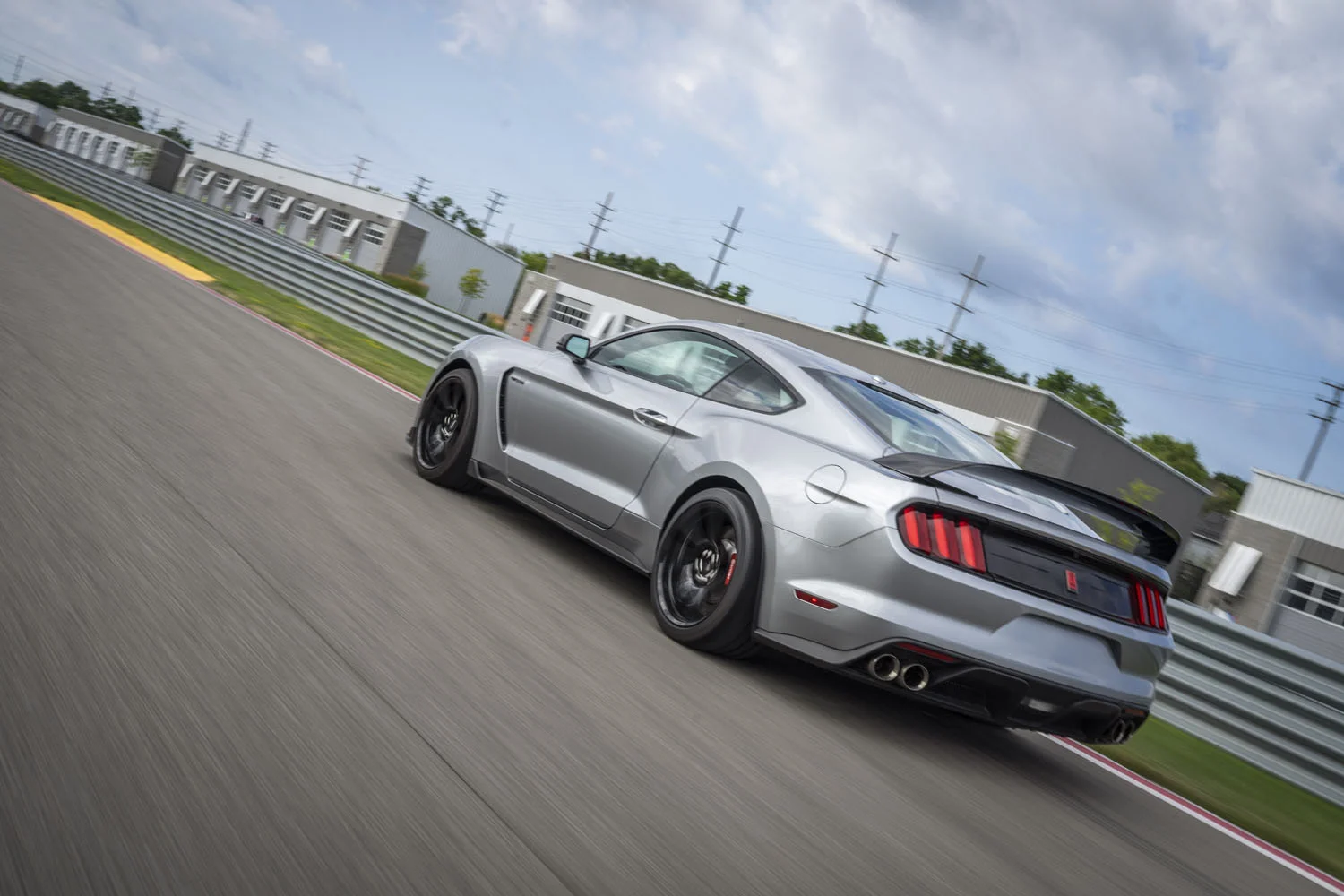 As is the case with the regular Mustang extended wheel and stud kit, this new kit presents a pretty significant upgrade for those that like to track their car on a frequent basis. These wheel studs and nuts are similar to the ones used on the FP350S, GT350RC, and GT4 road race cars, and are intended for use on track-focused vehicles that require high quality, strength, and resistance to thread galling in repeated wheel removal and installation cycles. If nothing else, this kit certainly seems like cheap insurance against losing a wheel on the track, which could have devastating results.
We'll have more new parts and accessories to share soon, so be sure and subscribe to Ford Authority for more Ford Mustang news, Mustang Shelby GT350 news, and non-stop Ford news coverage.