Ford Motor Company has filed a patent for an augmented reality system that combats sun glare, Ford Authority has learned.
The patent was filed on October 8th, 2020, published on April 14th, 2022, and assigned serial number 0114988.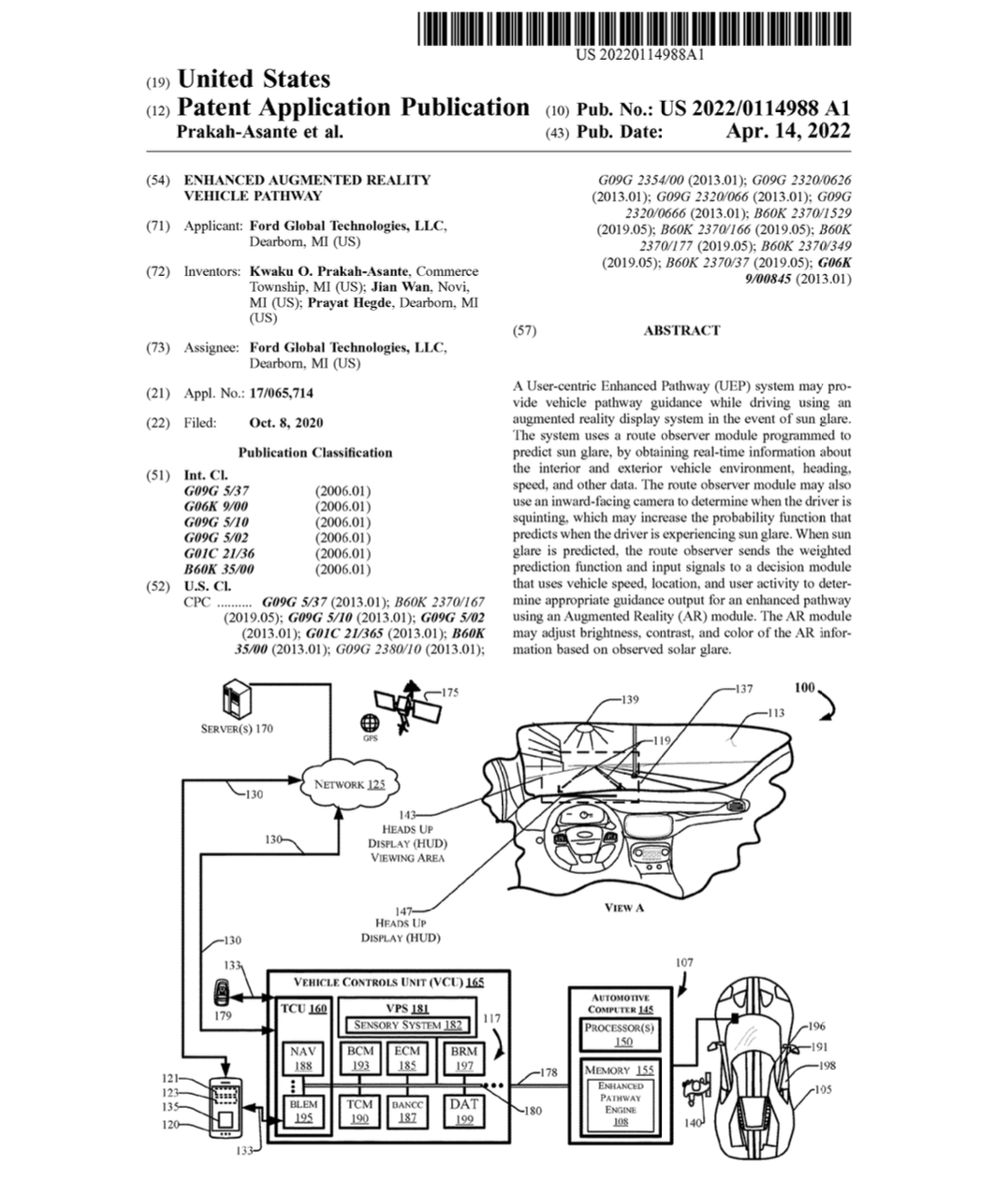 The Ford Authority Take
Ford has shown a keen interest in using augmented reality in a number of ways over the past several years, using that technology in the vehicle design process, giving customers a way to check out the 2021 Ford F-150 virtually, take a tour of an old factory, educate buyers on the 2022 Ford F-150 Lightning, and advertise the 2022 Ford Maverick via the automaker's very first TikTok campaign. Just last month, Ford also filed a patent for an augmented reality system with sharing capability, too.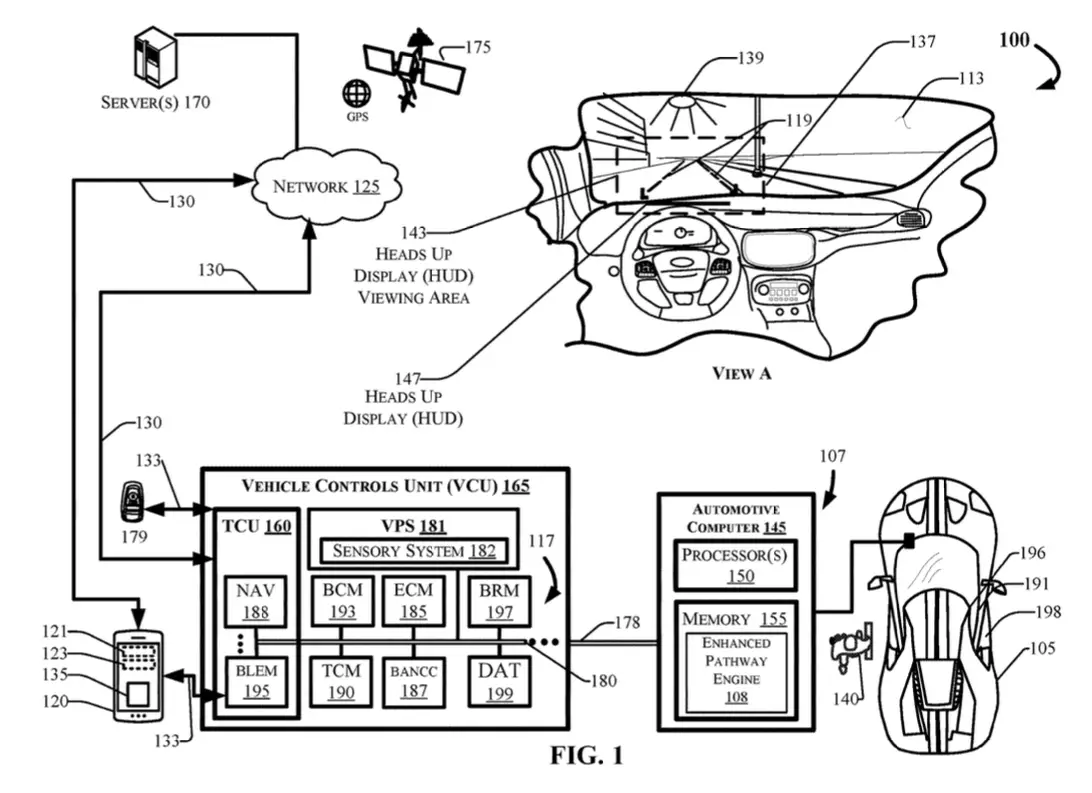 This new Ford patent follows that same path by introducing the idea for an augmented reality system that's capable of predicting when sun glare might be a problem by using sensors and even a camera that could detect a driver's eyes squinting. When glare is predicted or detected, the system would then be able to generate an augmented reality display of the vehicle's path ahead and adjust brightness, contrast, and the colors of that AR information to compensate.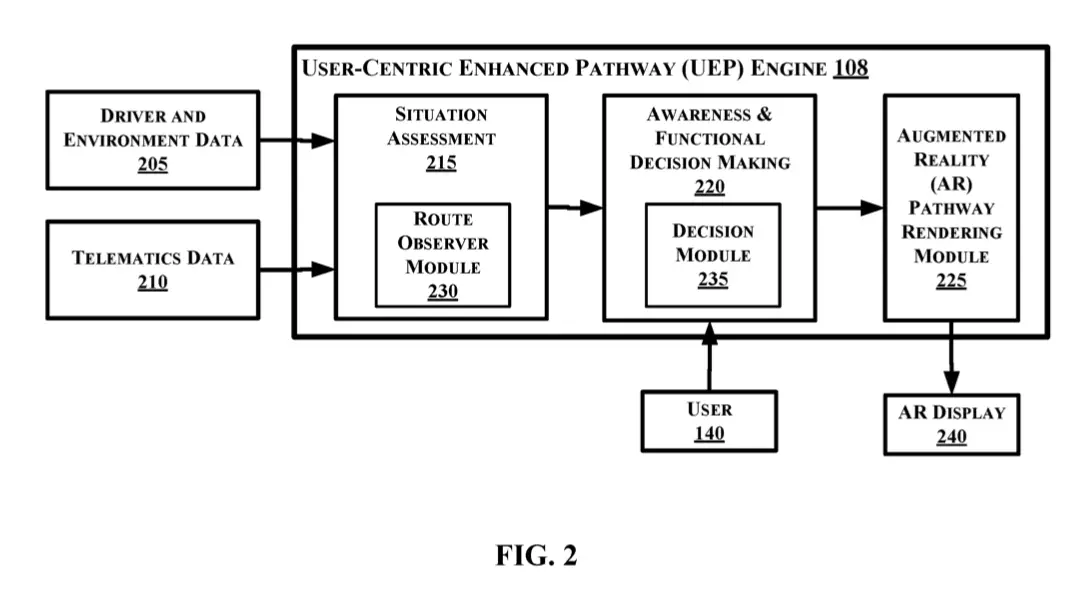 This Ford patent is undoubtedly interesting and represents a new and unique way to try and tackle an age-old problem. Sun glare can be annoying and downright dangerous, as it distorts the driver's view of the road ahead. Using augmented reality to provide a glare-free view of the road could go a long way in preventing accidents that occur during sunrise and sunset, as well as making the simple act of driving a bit more pleasant during those hours as well.
We'll have more on this and all Ford patents soon, so be sure and subscribe to Ford Authority for the latest Ford trademark news, Ford business news, and continuous Ford news coverage.