Automakers benchmark other automakers on a regular basis, including Ford and its chief cross-town rival, General Motors. Both Ford and GM have also made massive investments in all-electric vehicles in recent months, which gives both a particular interest in seeing what the newer competition is up to in that regard. Thus, it's truly no surprise that GM was recently caught by Ford Authority spies benchmarking a Rivian R1T near its Milford Proving Grounds.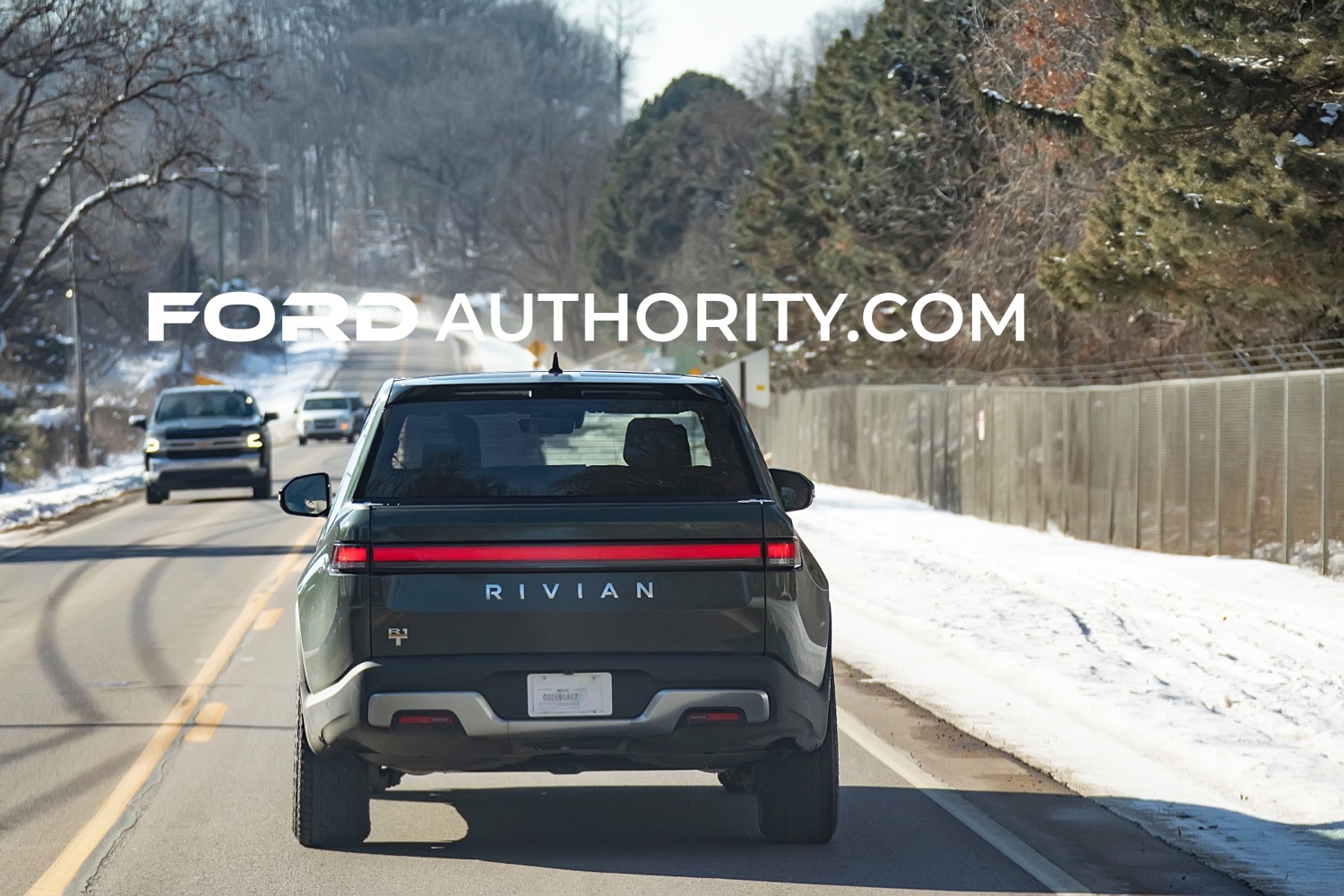 The Rivian R1T is currently one of just two all-electric pickups in production aside from GM's very own GMC Hummer EV. The R1T was first to market after entering production last September, however, though the automaker has had issues ramping up production of the popular new model. Rivian managed to produce just 1,015 vehicles in 2021, though things have slowly improved in the past few months, and as Ford Authority reported earlier this week, the Ford-backed company expects to meet its goal of producing 25,000 vehicles in 2022.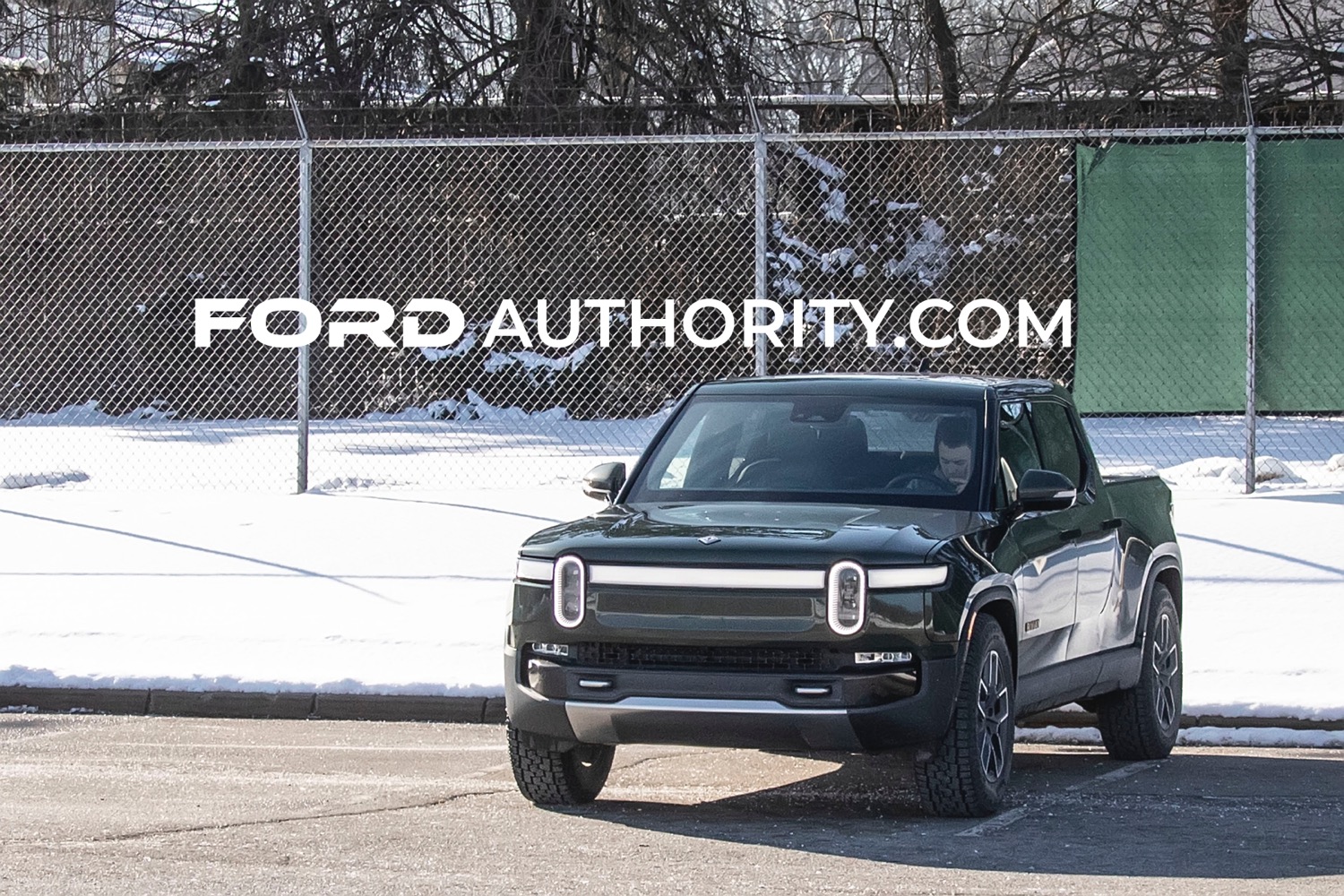 This particular R1T was spotted wearing a temporary registration and subsequently, manufacturer "M" plates as it drove around the outside of GM's Milford Proving Grounds, and was also seen parked behind GM's "No Trespassing" signs at the site. The all-electric pickup utilizes four electric motors to produce a combined 800 horsepower and 900 pound-feet of torque, as well as a "Large" battery pack that offers 320 miles of range. A larger Max pack with 400 miles of range and a cheaper dual-motor variant are coming, though Rivian recently ruffled some feathers by delaying the former and also increasing its prices significantly.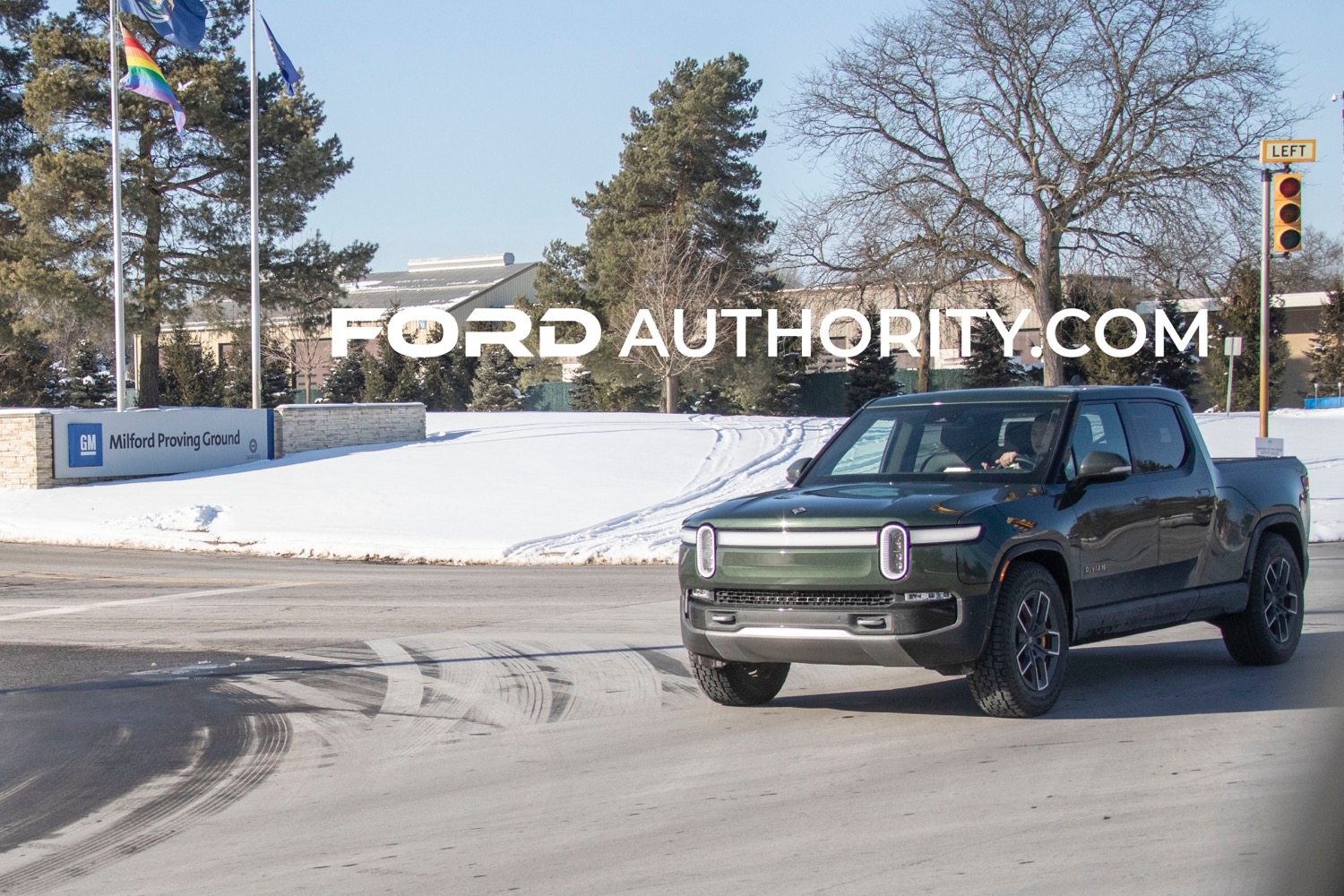 Regardless, the R1T has received plenty of critical acclaim since its launch, and it makes sense that GM would want to benchmark it as it continues to ramp up Hummer EV pickup production and develop the Chevy Silverado EV and GMC Sierra EV. However, it is worth noting that the R1T is smaller than all of those models, though also larger than a traditional mid-size pickup.
We'll have more on Rivian and everything Ford's competition is up to soon, so be sure and subscribe to Ford Authority for more Rivian news and non-stop Ford news coverage.