Ford's Garage – a restaurant franchise filled with Blue Oval memorabilia – has been around since 2012, though it originated in Florida and wasn't officially licensed to use Ford's iconic Blue Oval logo until 2014. The first Dearborn-based location opened in 2017, and the very first Ford's Garage built at a Ford dealership opened in late 2020. Regardless, the franchise has enjoyed tremendous success in recent years, which seems to have inspired Tesla to do something similar – and it also has the company looking to open a number of new locations this year, according to Franchise Times.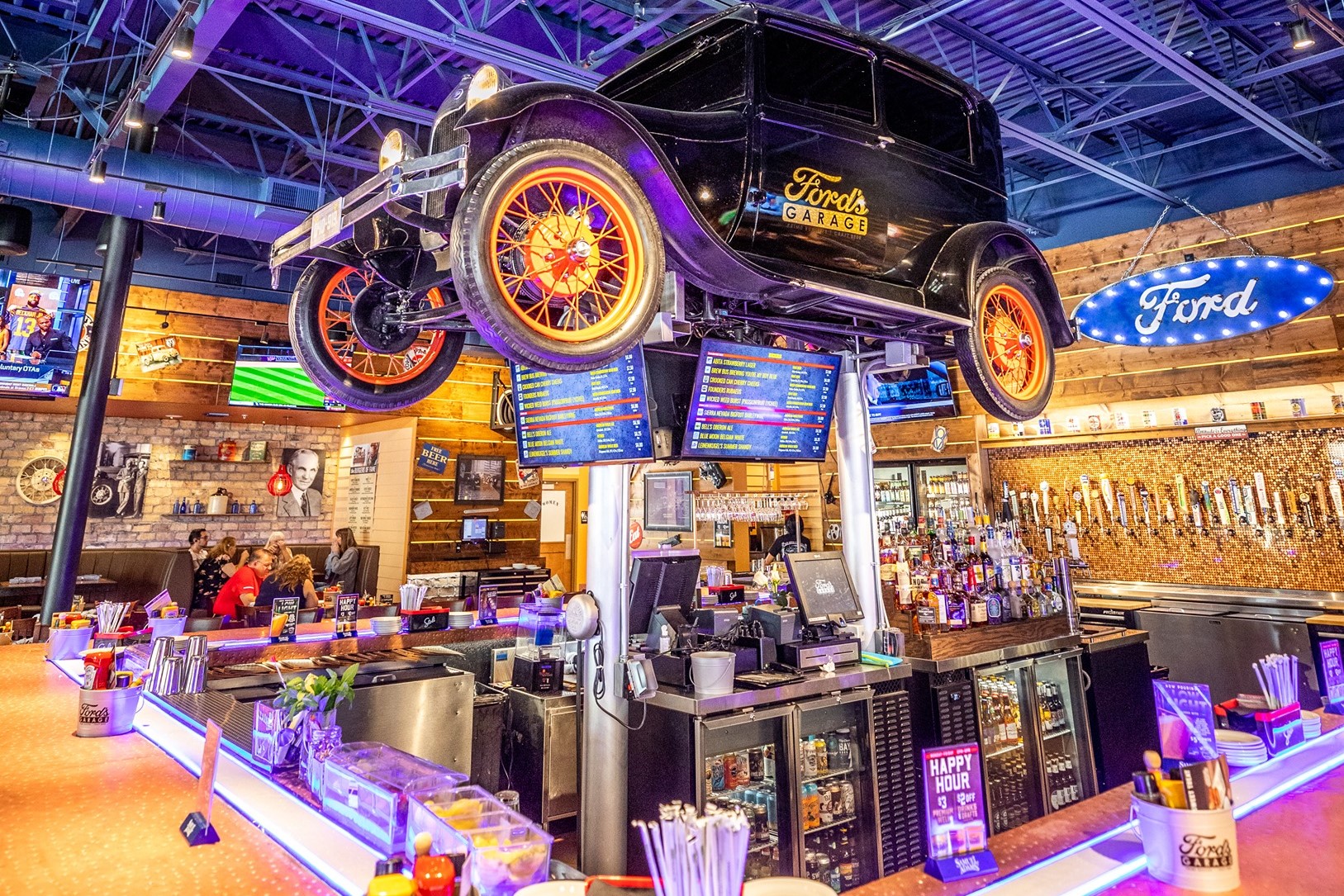 Ford's Garage currently consists of 17 franchise locations, but plans to open between 8-10 new restaurants by the end of the year. After that, the company wants to continue expanding at a rate of 10-15 locations annually, in a select group of states including Florida, Kentucky, Michigan, New Jersey, New York, Ohio, and Texas.
Since Ford's Garage built a relationship with the automaker it's named after, business has truly taken off. "Ford executives were down there and visited the restaurant and they liked what they saw," said Ford's Garage President Steve Shlemon. "The founders then received a phone call soon after from the licensing department. They said, 'you guys are doing something that you don't have the authorization to do. But we like your brand, and what you're doing, so let's set up a licensing agreement with you guys."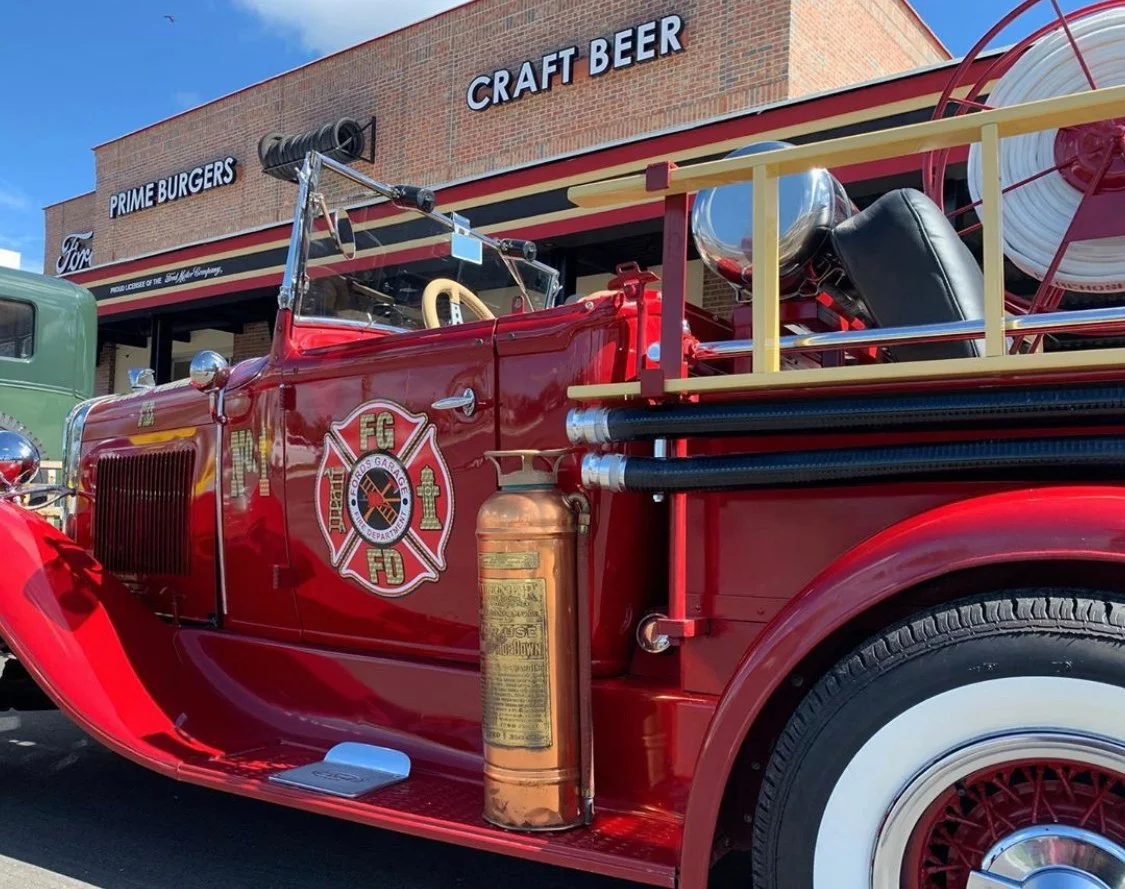 "It's an iconic brand that has a great reputation in the marketplace," Shlemon added. "The company itself is very protective of the name and its assets, whether it's retail or a restaurant. As we open up new restaurants, the Ford name has been very beneficial. People recognize the name."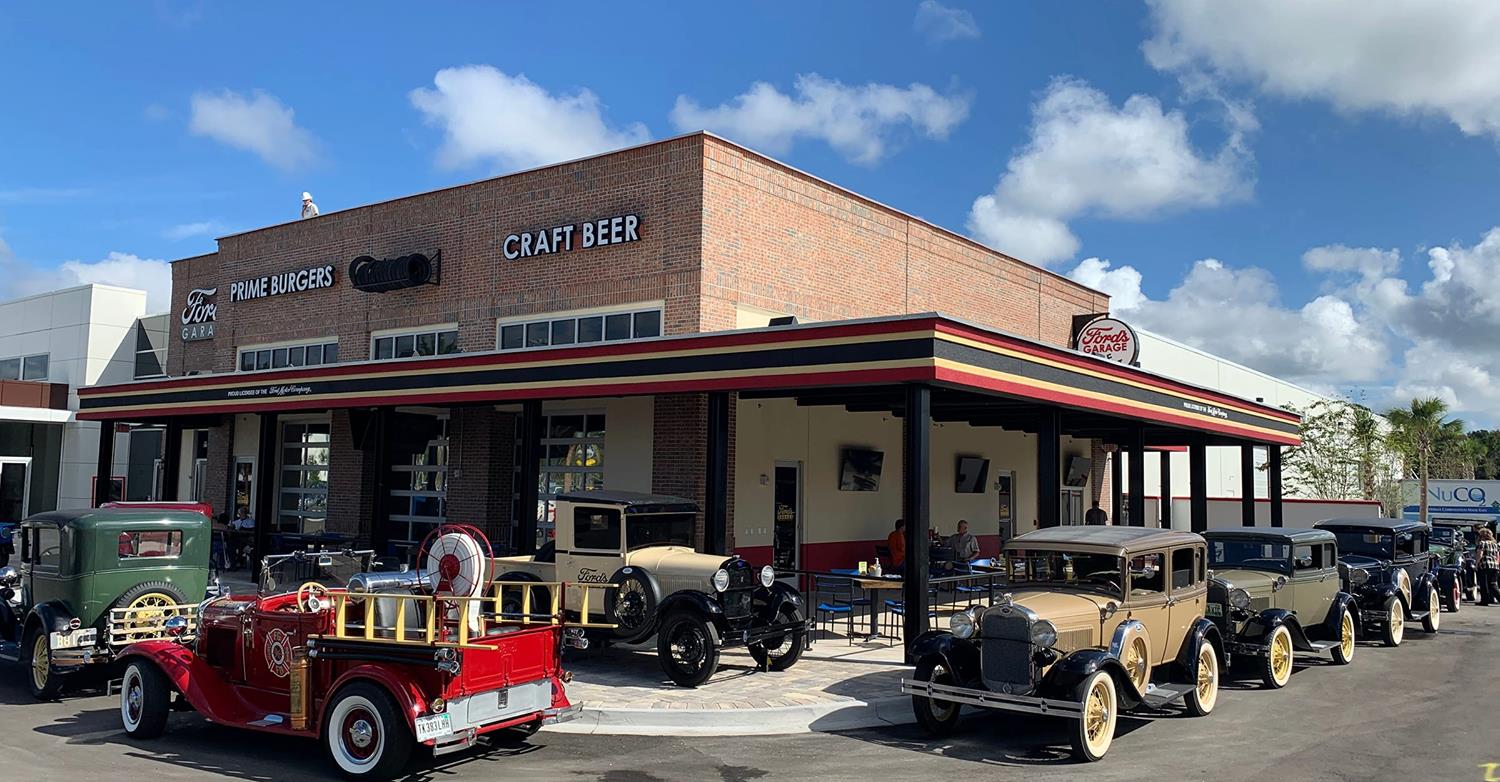 Starting this May, new locations will begin to open in Cincinnati, Ohio, Palm Beach, Florida, and Dallas, with an additional six to seven more planned for Dallas and Houston alone and a second location in the works for Ford's home state of Michigan as well.
We'll have more on Ford's Garage soon, so be sure and subscribe to Ford Authority for ongoing Ford news coverage.