Ford has used Tremec transmissions in some of its vehicles for years now, including the 2021 Ford Mustang Mach 1, which comes equipped with that company's TR-3160 six-speed manual transmission instead of Getrag's much-maligned MT-82 six-speed manual. Now, the Ford Performance catalog has expanded to include the new Tremec TKX-600 transmission in two different forms for those that are interested in employing a fortified gearbox in their next custom build, too.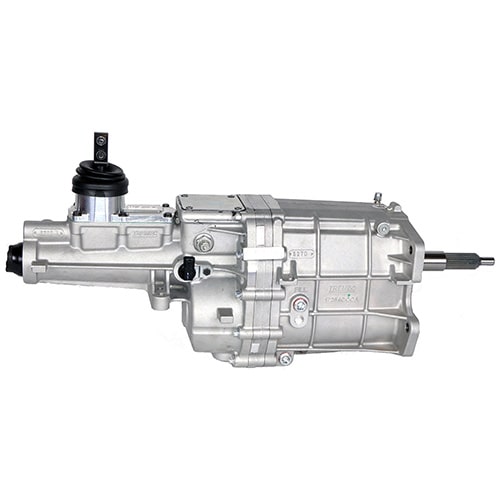 The first – sold under part number M-7003-TKX68 – consists of the Tremec TKX-600 gearbox with a 0.68 fifth gear or overdrive, while the second – part number M-7003-TKX81 – features a 0.81 overdrive. Otherwise, these two version of the TKX are essentially identical, with a first gear ratio of 2.87, a 1.89 second gear, a 1.28 third gear, and a 1.0 fourth gear.
The TKX-600 offers a host of benefits – including a reduced overall size when compared to its predecessors, which is designed to help it fit in a wider range of applications, and it weighs a mere 99 pounds dry. The new transmission is compatible with Ford's 302 and 351 cubic-inch V8s using Ford Performance's M-6392-R58 bellhousing, or with Ford's modular 4.6L Triton V8, 5.0L Coyote V8, the 5.2L V8 family, and 5.4L Triton V8 using the bellhousing sold under part number M-6392-M46.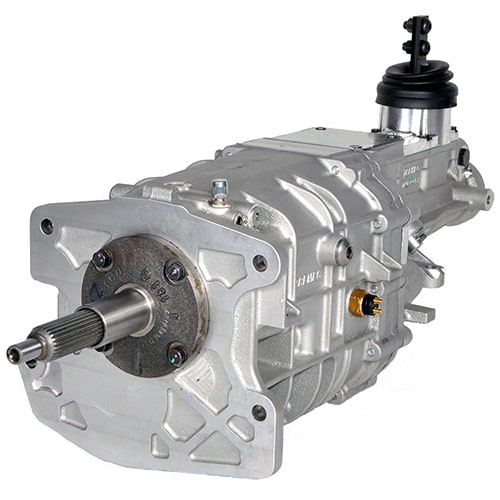 Capable of handling up to 600 pound-feet of torque, the Tremec TKX-600 features wider and more durable gears than the TKO gearbox, caged needle bearings for improved durability, a 26 spline input shaft and 31 spline output shaft, hybrid carbon/bronze synchronizers, a 7,500 rpm shift capability, and takes 2.7 quarts of fluid, with either Tremec's HIgh Performance Manual transmission fluid or Mobil 1 Synthetic ATF recommended. Regardless of gear choice, the brand new transmission retails for $3,395.
We'll have more Blue Oval parts and accessories to share soon, so be sure and subscribe to Ford Authority for 24/7 Ford news coverage.