Prior to its launch, the all-new sixth-generation 2021 Ford Bronco was subjected to some pretty grueling off-road testing, which is necessary for a vehicle that's designed to go pretty much anywhere. That testing involved tackling some of Moab's toughest trails, including the infamous Mickey's Hot Tub, which is located at Hell's Revenge. Now that the Ford Bronco has landed in the hands of thousands of customers, some of them are also heading out to test out its capabilities, which in this case involves a trip through Prichett Canyon – also in Moab, Utah.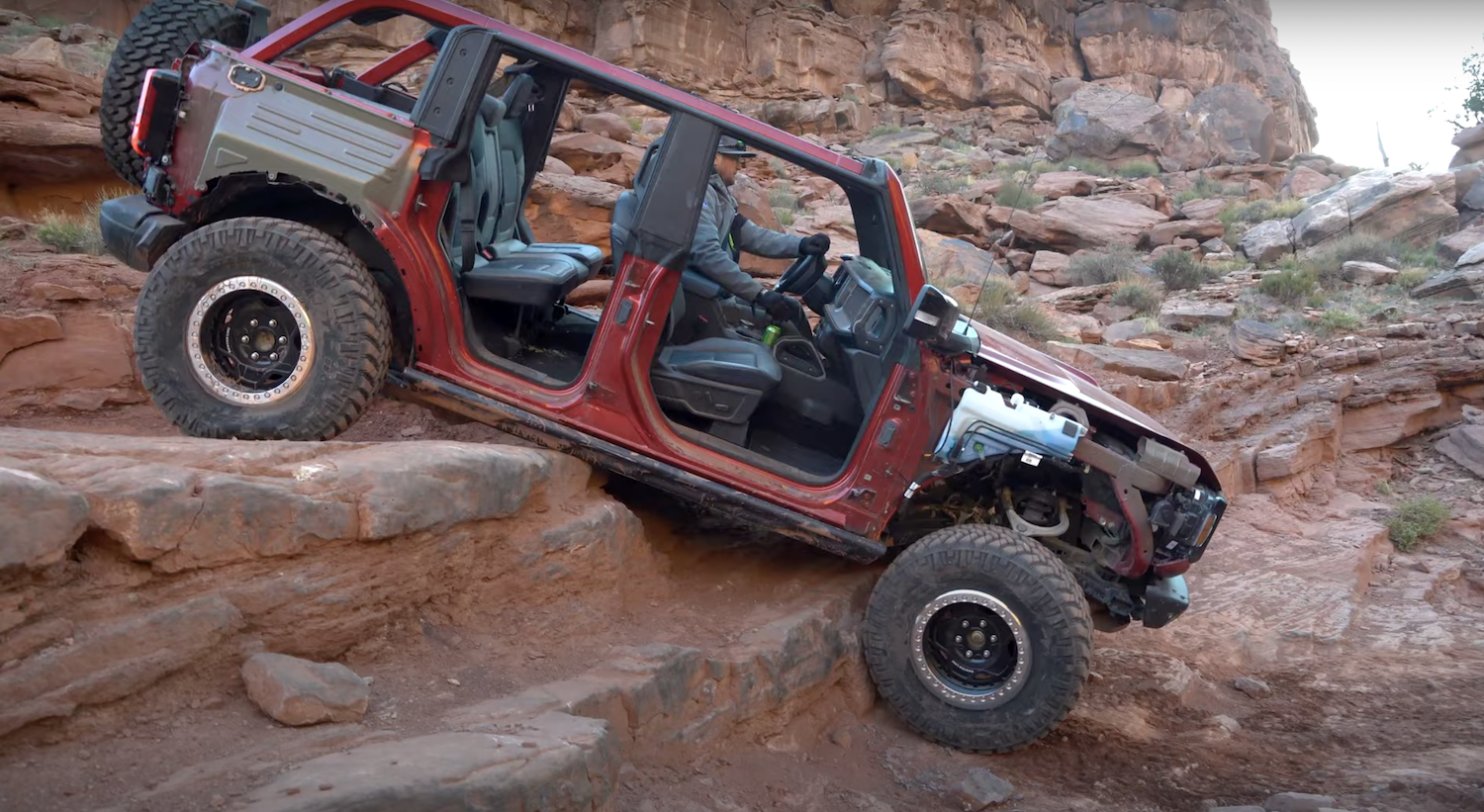 There are a few notable things about this particular video. For starters, this Bronco is being piloted by Vaughn Gittin Jr. and Loren Healy, who are both professional racers with loads of experience doing this sort of thing. Secondly, this particular Ford Bronco is a First Edition model, which means it's one of just 7,000 produced and a vehicle that we commonly see selling in the $90k range on the used market. Clearly, Gittin Jr. and Healy aren't worried about such things, because they've removed all the body panels and roof from their Bronco.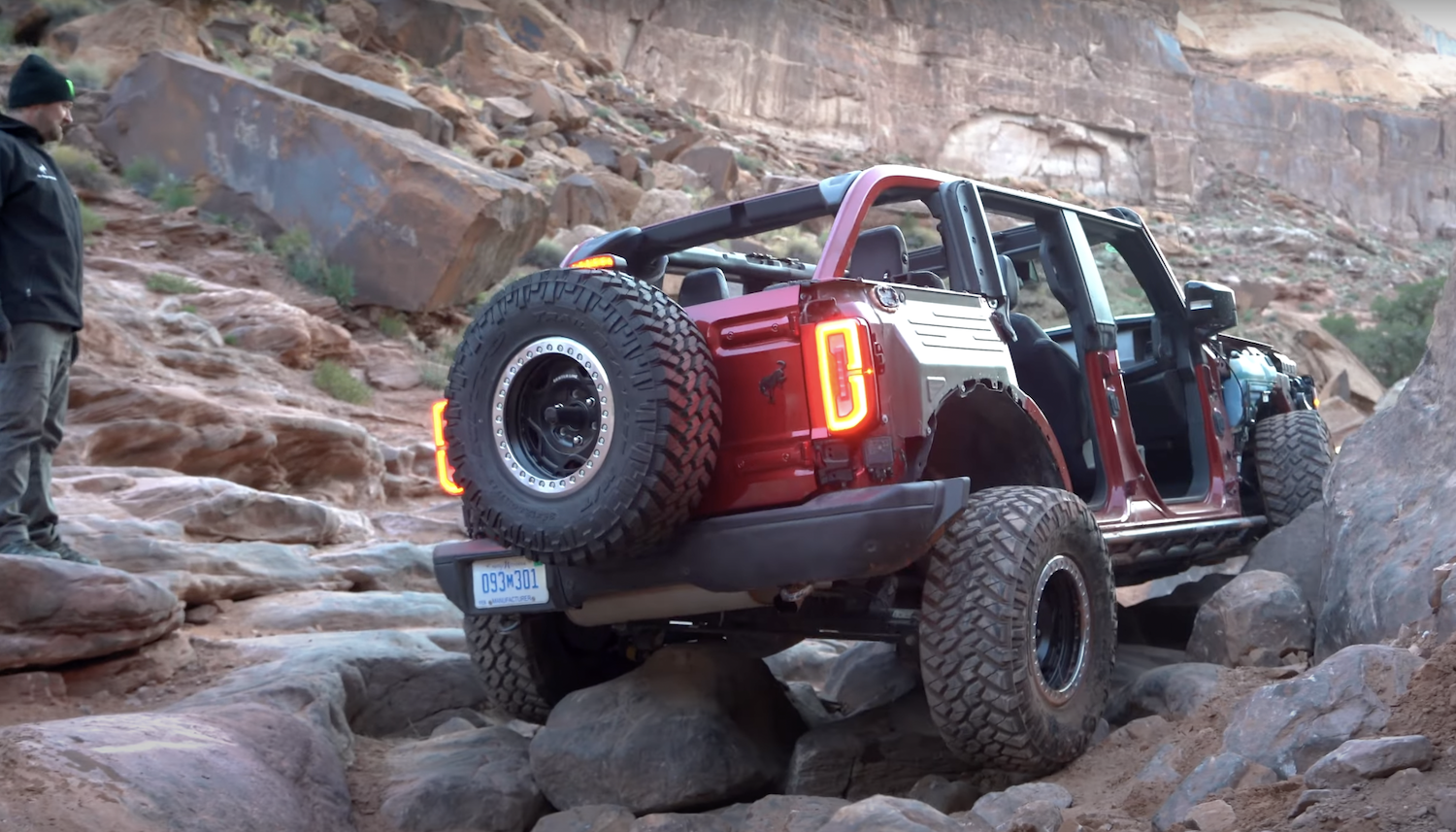 While it's mostly stock, the duo has added a set of Centerline beadlock wheels, Nitto Trail Grappler tires, and bolt-on Fun Haver rock rails to their rig. But that's understandable given the fact that Prichett is one of the tougher trails in Moab, and these guys wouldn't want to destroy their valuable Bronco navigating its giant jagged rocks. Interestingly, however, they apparently saved this particular example from the crusher, but didn't provide any details about how that happened.
Gittin Jr. notes that stock vehicles just won't cut it on this particular trail, and his crew brought along a couple of support vehicles just in case. Regardless, the Bronco performs shocking well on this gnarly trail, navigating some serious looking obstacles with little trouble. Granted, it did get a few battle scars from this journey, but it's nice to see a new Bronco out there doing what it was designed to do.
We'll have more cool videos like this to share soon, so be sure and subscribe to Ford Authority for more Ford Bronco news and non-stop Ford news coverage.